How The Time Flies At A B-School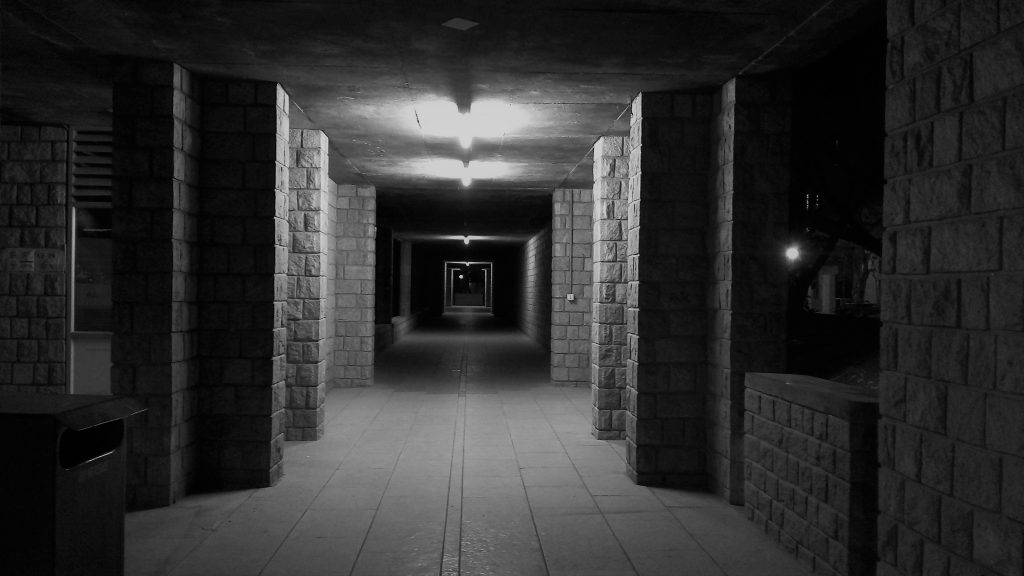 Now that I am at B, I sometimes pause to wonder what people outside its walls must think of it. Naturally, society would then be divided into 3 sects based on this, we Indians pine, for an excuse to segregate ourselves and then dive headlong into brawls. So I thought for a second and debated on how best we could divide ourselves and voila, the 3 sects would be – first the people who are in awe of us (or rather the IIMs if they are starting to go green with envy), a rosy beginning huh, then the people who couldn't care less (not interested in business, management or globe) and the ones sputtering with rage ("they're goofs, there's just the hype that you create, I could outwit them any day, but wonder why I'm sitting here!").  So, on a regular b-day, I couldn't care less too, but today it's a rather lazy day and I'm dying for a change (sitting right here in my room) – thought why not poke a finger into this mess, after all I've got 20 (counting my toes too, whoops!). I racked my brains, witnessed many a moment of truth, and only after scribbling down a 2 by 2 matrix or two, ooh that rhymes (my eyes could have been half closed, though), did I start out on this veritable quest (of straightening out my confused self).
Let me warn you, though, now it's going to get all serious, because I've got some points to make, after all, I've had all this time to think while I wrote what you just struggled to decipher. So, all you fellows, who are here for a pointless read can buzz off (but do look over your shoulder before you leave to make sure there are some people left). You would think I'd make you cascade smoothly to the warm centre of this story, but guess what I'm done being pleasant so I'm just going to dump you onto the hard ground(trust me it feels nice, it's what they do to us every day).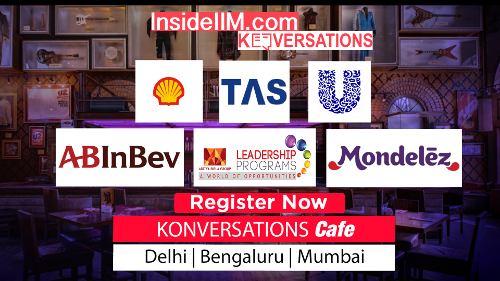 It's hardly the courses that make the IIMs so enviable a place to be at (maybe a small part when I think of the dear profs). It's more weighted towards what being here does to you. I was a person who on good days stood half utilised before I landed here. But now I'm rather proud and much more tired when I say I run at a little over capacity almost every day. I've broken quite a few boundaries I had built around my mind over the last few years in the one year I've been here- boundaries concerning my limits, what I'm capable of and how much I can push myself. Over here, it's a flood of opportunities, you miss out on one or fail at one – there's not too much time to fall into regret, you just get swept away in the other opportunities pouring in. Sure, it's a mean and cruel place to be in sometimes, it breaks you down and you might feel you're caught in a whirlwind but hey, for a lump of iron to be cast going through the furnace is but inevitable. Too poetic, huh?
My tenure here is nowhere nearing its close, yet every time I walk through those Institute corridors, I feel a sense of pride – like I'm out here and will get something great going with my life. This place is bustling with energy and ambition, it is infectious almost. Everyone I feel, by the end of their first year here, notices a marked change in the way they see themselves and their lives. More than the fact that we are all bright enough to be here, it is that we really drive ourselves to live up to the expectations that the outside world and this Institute has from every student who has ever made it here. This place teaches you that there's no forgiveness for your slip-ups, however minor they may be when you walk beyond its gates into the real world. I cried, shouted it was cruel that I had to pay hugely for some things that were accidental but when I look back, each one of those mistakes has made me stronger and wiser.
Every time I go sit in one of those lectures by dignitaries or those panel discussions, awestruck, I feel this is why I got here. I must say some of those speeches left me with goose bumps and in tears. I've been lucky to have one or the other of those wonderful speeches to listen to whenever I've been low or broken and bounce back with renewed vigour. It's about trying to fit in as many events into a single day as possible and dropping tired and content into your bed at its close. It's about some of those nights when you sit up all night arguing and discussing what makes a valid point and what holds good given the case study's assumptions, strategizing to crack one of those numerous case competitions. Yes, the manner in which your mail is flooded with case competitions luring you to dive into one of them, by the end of a year you might as well test the waters and end up doing one.
It's about sharing in the sheer joy with your team when those sleepless nights pay off – you make it through the rounds and you just can't believe it.  This place makes you do things you didn't know you were capable of. This place makes you sit through embarrassing situations and then forces you to laugh at them. It's about losing your inhibitions and braving your fears. If you are not really a people person and are wondering if it would do you any good to be here, here is where the most closed people bloom and express because to not get carried away by those forceful discussions and situations is but a rare phenomenon. Here is where you make friends before you realise it, unconsciously, and time flies like nowhere else.
Transported in classes, far off lands we've hardly thought about, one moment we are at the financial crisis, the next hour we listen away to the failures of the government, sitting in our seats all through.  It's about being pit against the best that everyone around you can be, where competition hones you and strives to get the best out of you.
It's about breaking yourself down and resurrecting yourself from scratch – strong and dependable. And before you know it, you are ready to fly out of here, ready to wield the reins of businesses, ready to shoulder immense responsibility and exceed expectations!