How To Ace B-School Corporate Competitions? – SPJIMR Trio's Tips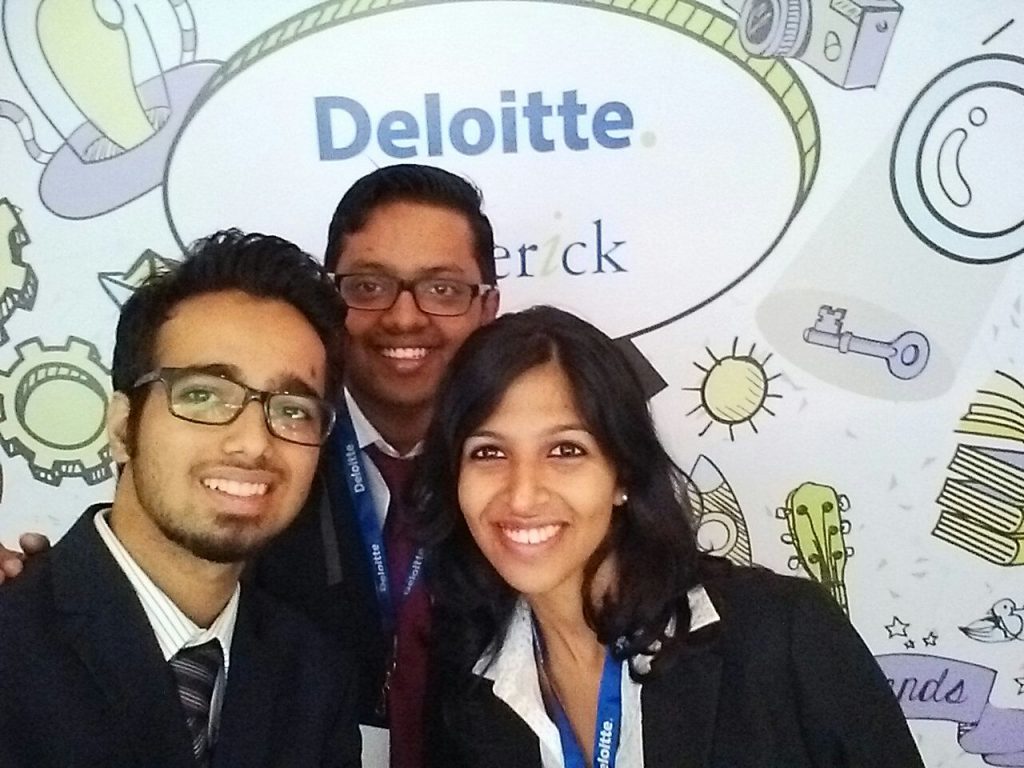 Corporate competitions are one of the many exciting aspects of a B-school, where you not only get to compete with the best of minds across the globe but also get a chance to win early Pre-placement Offers (PPOs) and cash prizes. With the rigorous effort you have to put in to come up with solutions to the real-life cases, you also develop finesse in that area.The case studies can be mind boggling, and with the already hectic B-School life, can be sometimes difficult to approach/ handle. So here we have summed up some of our experiences and learnings to help you out with "competitions career"!
Good Team: It is essential to form a good team early on in a B-school and to stick (or at least, try) with the same team for most of the competitions. Fortunately, we were able to form a team composed of members with diverse skillsets, who also gelled well – Saurabh brings in expertise in operations owing to his work experience; Aditi adds in creativity- her undergraduate degree in architecture helps in providing a fresh outlook to the cases and Gautam, whose experience in consulting is a great asset to the team. Forming a team with different specializations is a great way to go as most competitions are comprehensive, and require knowledge from all fields.
Secondary Research: As soon as the problem statement goes live, we begin our research. We approach secondary research by going through various websites like Euromonitor, Crisil, EMIS, IBEF, etc. You might have to access these websites through the library website of your college. We ensure that we go through all possible reports related to the case so that we are not at a competitive disadvantage. As the secondary research progresses, we get an idea on how our final solution should look like. Generally submission guidelines are pre-defined which is either a PPT or word template. So it is crucial to lay out the entire outline and structure at the very beginning.
Customer Insight: Most of the competitions expect you to do a primary research to solve the problem, as they mostly are real-world problems. Except, for consulting cases where companies are looking to check your analytical abilities via hypothetical cases, most cases require you to do some ground work. Just floating an online survey to your college mates and friends doesn't work as you would limit yourselves to specific demographics with that approach. We suggest that you conduct interviews taking in different purview of customers, industry people and other stakeholders. Such an approach will help and it will give you your real customer insight.
Analysis: Once you have identified the real issue, you are all set to dive into the analysis. Excel comes handy in doing these analysis, and therefore developing a mastery of this tool would be of great help to you. Once, you have your ideas and insights ready, it is generally a good idea to mould them into a Business Framework. However, forcing a framework never works, since a model is as good as the conclusion you make out of it. Facts and figures, customer and expert quotes always help the case you are making.  In most cases, financial analysis is necessary to show the viability and feasibility of your idea.
Deliverables: A presentation should ideally start with Situation Analysis but try to avoid restating of case facts and give a different take or a new set of data to explain the situation. While working on the slides, think what value are you adding with every word. Always end with a summary or recommendations slide which summarizes your key takeaways.
Deliverables can be of two types – one which you directly present to a panel and the other which you submit online.
In case you are presenting to a jury,the slides should look neat and clean with minimum text so that you are able to finish within stipulated time. One thumb rule is that content should be such that reader should be able to read everything on a slide within the timeframe during which the slide is present on the screen.
In case you are submitting a PPT or a word doc, you can cram more data on the slides, so as to communicate your ideas. At the same time, make sure the text is legible and in a structured format so that they are able to understand your solution as it was intended to be. Either way, a PPT should be eye-catching. Clean text, consistent formatting and relevant images are some of the hygiene factors that must be followed. Try to avoid unnecessary white spaces. For submission of PPTs, remember an evaluator spends less than 5 minutes on one submission and if it doesn't stand out, it has high chances of being overlooked.
Lastly, as we tell everyone else, competitions should be done for the thrill of it, and not for the prize money or the PPI. Once you start enjoying the process and get addicted to the case you are solving, results will consequently follow.  
(Team SPacers: Gautam Singh, Aditi Garg & Saurabh Banerjee
Campus Finalists: Deloitte Maverick, HUL LIME, Godrej Loud)
Gautam Singh and Aditi Garg are the PGDM 2015-17 students at SPJIMR, Mumbai specialising in Marketing, while Saurabh Banerjee is specialising in Operations Management.
Connect with them on LinkedIn.
https://in.linkedin.com/in/aditigarg2
https://in.linkedin.com/in/saurabhbanerjee1