How To Choose Between Two B-Schools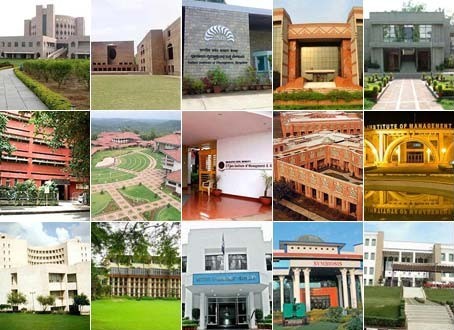 This article is a part of 'Making an Informed choice' series of articles by the author. First part of the series was published by the title 'Decoding the Average Package, Placements and More'  (Click to open the article).
Dear Budding MBAs,
This time of the year marks celebration for some, a disappointment for some and confusion for many. Confusion of choosing between two colleges or taking a year's drop for better college or the very question of pursuing MBA or not. I have been through a similar situation last year and can definitely say that these questions are too complex to be answered in binary or a simple yes/no. We tend to reach out to our friends having MBA knowledge, coaching faculties, current students of b-schools, and surprisingly everybody might have a different story to tell. The opinion of every person regarding MBA is biased due to their own experiences, which may or may not be helpful to you. This problem is aggravated even more in the case of Tier 2 b-schools.
So, how to make an 'Informed Choice'? If you are confused between two similar colleges, here's how you can get a better answer.
MBA is not meant to make you an expert in any particular domain. It aims to make you an expert in dealing with situations and problems by developing a cognitive approach which creates frameworks, chalks out possible outcomes and hedges risk.
So to make choice between 2 colleges, you can develop a framework which contains important factors to consider, assign weightage to every relevant factor, identify risk associated with every option, chalk out possible outcomes.
Here are some points on which you can develop the framework:
1. Placements: Single most important point for any MBA aspirant in India is placement. It is very obvious, given the sheer amount of money invested in MBA (Fee + Opportunity Cost). Placements can be deceptive if you take average or median at their face value, as it is highly influenced by the profile of an individual. To check out more about decoding the placements, read this article Decoding the Average Package, Placements and More'.  Alumni base's importance is also covered in this article as it is directly connected to placement.
2. Quality of Curriculum Delivery: This may surprise many of the people reading this article, but yes, academic rigour is very strong in almost every good MBA college. The quality of curriculum delivery consists of course design, course delivery, and faculties. So, what is much hype about course design? Well, the world we dwell in is constantly changing. Technology has revolutionised almost every aspect of business. Digital marketing, Analytics, Fin-Tech, Connected Supply Chain are taking centre stage in the business world today. So curriculum of a b-school should also contain these courses. Delivery of curriculum is very important. We have been reading textbooks since our KG, but how many of us really enjoyed that learning? Case study method was pioneered to make business education more interesting and put students into the shoes of decision makers of the problem. Many b-schools have now redesigned courses into workshop mode which is more collaborative, simulation mode which gives real-time learning and also some of them include movie/video references. The way a good professor conduct his case method class is nothing less than a 'Conductor conducting Orchestra', giving chance to every different opinion, guiding students to the crux of the business problem and helping class to discover nitty-gritty of the construct of the problem which was there in the case but couldn't be seen.
3. Exposure: Exposure can be broken down into three major heads: Competitions, Talks, Location. Corporate competitions have two benefits: First, it exposes you to the real-time problem which company is facing. Second, you can get placement opportunity for the profiles which are generally not offered on-campus or have a very tough fight.
Talks by eminent corporates may not be that important, but they expand knowledge horizon.
Location is a much contested issue. Some might say 'B-school in Ahmedabad is on top, while the ones in Bombay aren't even in top5', but location becomes very important in the case of tier 2 b-schools. MNCs headquartered in Mumbai would always prefer visiting a tier 2 b-school in Mumbai for placements when compared similar b-school in a remote area of the country.
Comparison of two b-schools can't be limited to only these 3 points and there can be many other factors. But above 3 would cover the majority of criterion.
Always remember, you won't get the correct answer by asking 'A vs B' in a random MBA group because the respondents would be sailing in the same boat as yours. Answers to such questions are different for every individual and a great deal of effort is needed get a 360-degree view of every factor. Do remember, MBA would probably be the last degree of your life, so make an 'Informed Choice'.
______________________
 About the Author: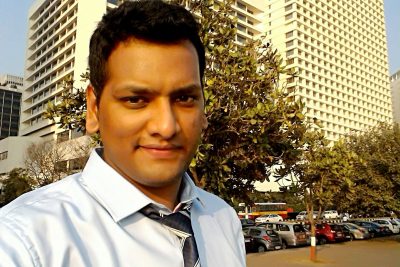 Sachin_Mandot is a student of PGDM 2016-18 batch of IMT Ghaziabad. His areas of interest include Marketing and Consulting. He follows Politics of India with diligence and often writes about it. He has also written on various issues that MBA aspirants face in India. Prior to joining IMT-G, he has worked with US-based Syntel Pvt Limited as a Software Engineer.