How to Impress the Admissions Committee : A Guide to writing your B-school Application – Part 1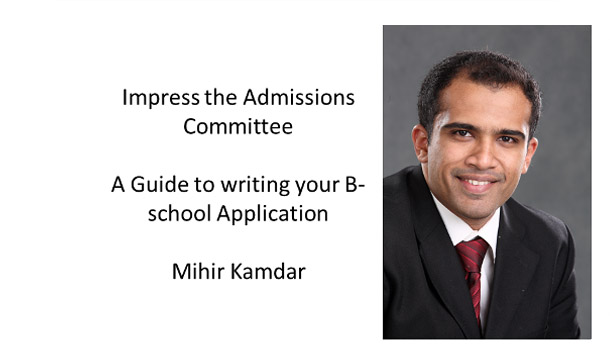 To read all articles in this series, click here
You have aced your entrance exam – be it the CAT, GMAT, or any other.  Now, the next step on the ladder towards your B-school dream is the Application / SOP.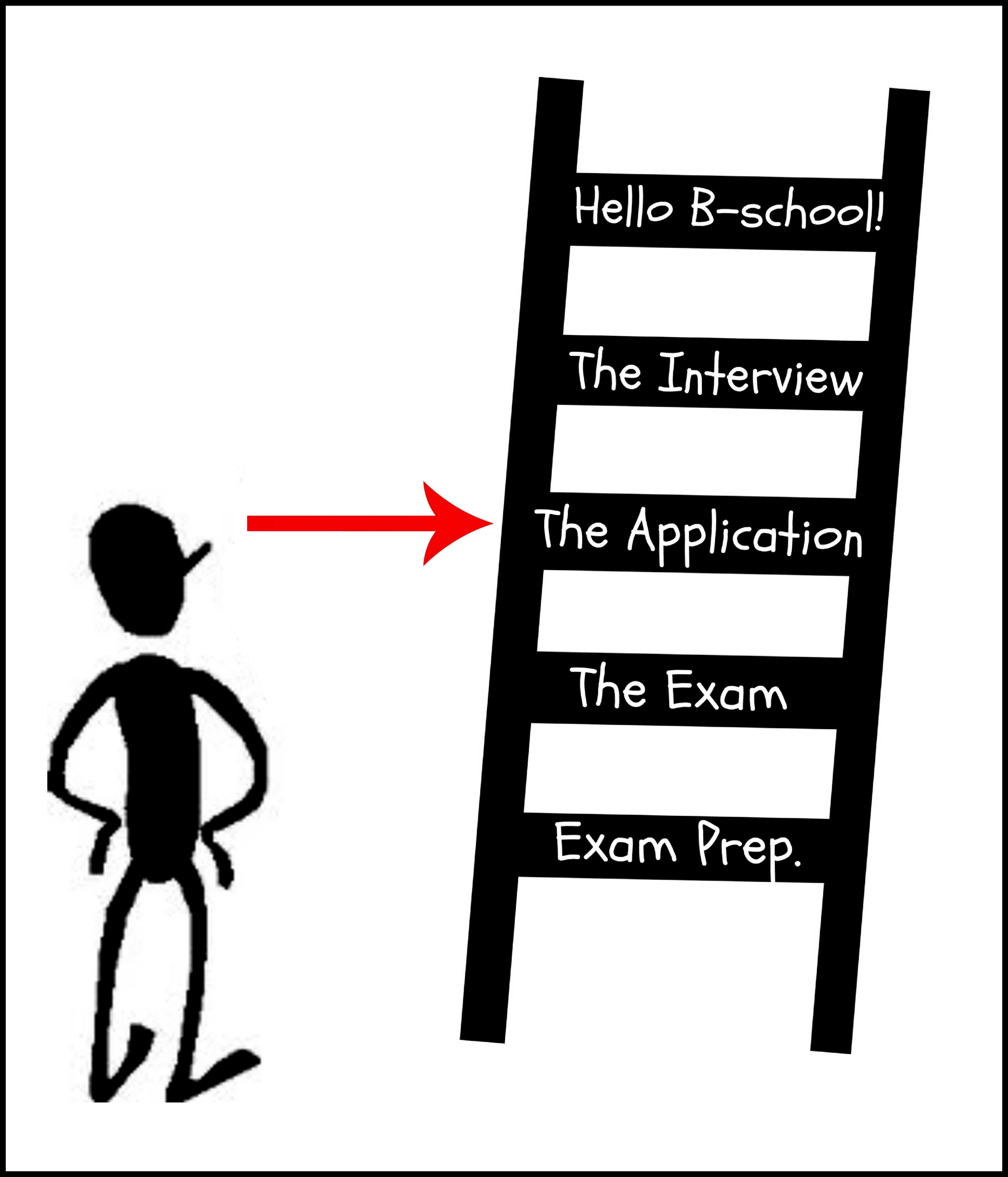 (Mihir Kamdar's Consulting Service in our Career Store)
So, what does the Admissions Committee (Adcom) look for in an application?
Your application is the Adcom's window into your world. What you choose to say in the application is the only thing that they will know of you before the interview.
The Adcom does not want simple answers to the questions posed in the application. They want you to tell them who you are, what motivates you, what your ambitions are. They want you to showcase your strengths and highlight how the MBA will help you build on them.
Your application should convince the Adcom that the MBA means a lot to you and your career and at the same time it should exhibit what you would bring to the proverbial table.
The Application would usually comprise some stock questions, asked in different forms:
1. Self-introspection Questions – Tell us about yourself / describe your strengths and improvement areas with supporting examples
2. Career Goal Questions – Why do you want to do an MBA? / Where do you see yourself 5 years from now? / Why should we accept you?
3. Situation based Questions – Tell us about a time when you faced a crisis at work / Tell us about a time when you displayed your leadership/teamwork skills
4. Miscellaneous – Tell us something which has not been covered in your resumé or other questions
Do not treat answering the above as an end unto itself. Your answers will shape the course your interview takes. Hence, in a way, with the application, you control your admission process.
So, how does one go about writing an application that will impress?
3 simple steps:
1) The comprehensive list
2) Constructing relevant examples
3) MBA Core Values and The Essay MAP
The comprehensive list : The most important part of the application is to write down EVERYTHING, relevant and irrelevant
Academics – high scores, failures, prizes
Work life – achievements, accolades, description of times of crisis and how you coped, description of leadership examples, teamwork examples, examples showcasing your integrity/honesty/moral values
Extra-curricular activities – your interests & passions, participation in activities, social service, freelancing/pro-bono experiences etc
Personal Life – examples of difficult times where you demonstrated your inner strength
It is important to have everything down on paper for reference when you start drafting your application. Write down everything you recollect and categorize it in the above baskets. Speak to your parents, friends, work colleagues, helpful bosses – you'll be surprised as to the perspectives you get from them and the important events that you have missed.
Also, what you might ignore as irrelevant from MBA application point of view might become very relevant once you get an outside perspective. So, speak to everyone close to you during this exercise.
Once this base is made, we go on to sifting all relevant examples and constructing them in acceptable formats.
—
Part 2 in the series – Importance of CAR & STAR formats
Part 3 in the series – Essay Map
– Mihir S. Kamdar
(The author is an ISB Graduate and a finance professional. He also helps potential MBA candidates with their B-School applications and interview preparations. You can find out more about Mihir's Application consulting and Counseling services here in the Career Store. )