How to make group discussions your cup of coffee!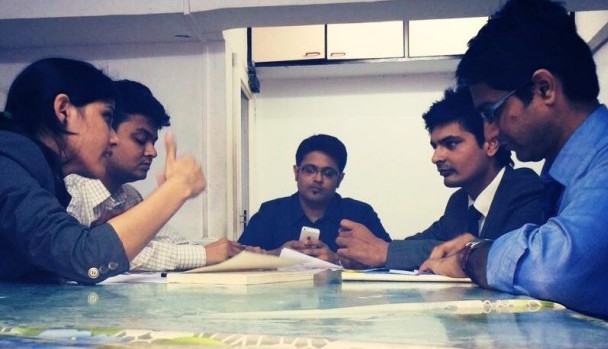 With CAT/XAT 2014 results just around the corner, the anticipation and impatience amongst the aspirants is sky high. And, why wouldn't it be?  After all, they are considered to be the most coveted yet capricious entrance exams of all. However, one should not forget that clearing the written exams with flying colours is just the stepping stone and the dream of getting into a prestigious B-School of the country is still a faint sight. The most important and often a nightmarish one for many, is the Group Discussion round. Although most of the sought-after IIMs of our country have done away with GDs and replaced them with the Written Ability Tests, other equally respected B-Schools still retain the conventional GD round. It is one's performance in this round that usually singles the 'eventually-selected' candidates out who steal the thunder from the rest. It is this round that decides the fate of most of the candidates.
Most of the B-School GDs last for about 15-20mins and involve 10-12 aspirants. It requires more than just coming up with tactful arguments/opinions. Although, the pattern of GDs, the topics for discussion are highly B-School specific, but keeping in mind some general tips would definitely do no harm.
First and the most important being confidence. Believe you can nail the discussion and you are sure to have won half the battle. All you need to do is identify your strengths and highlight them. If you have a strong memory coupled with a knack for numbers, you should substantiate your points with facts and figures. If you are good with relating abstract concepts with real life examples, you should go ahead and connect the topic with interesting, coherent examples. Even if you can't make head or tail of the topic, you should carefully listen to the points being put forth by others and try and build on them.
Succinctness is one of the most important factors that give you an edge over your equally efficient rivals. Beating around the bush is a strict no-no and remember, you are not being marked for your verbosity but instead, for the depth of your arguments. Also, try and make short sentences so that the essence of the argument is not lost. Apart from the usual contribution if you are able to give an appropriate structure to the conversation, it will be like an added cherry on the cake. You need to be a patient listener and pay heed to the points being discussed by others. This not only keeps you abreast with the ongoing discussion, but also reflects on your qualities/abilities as a team player. You should not flare up or lose your calm by hyperventilating when things go against you. Instead take deep breaths, maintain your composure and put up a decent fight till the end.
In the end, everything boils down to just one thing – have faith in yourself because the moment you doubt whether you can fly, you cease for ever to be able to do it.
 – Venu Merh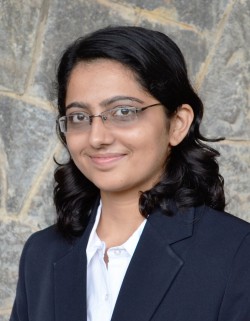 About Venu
An Upantya Visharad in Hidustani Sangeet and in Bharatnatyam, Venu has been the epitome of versatility and consistency throughout school and college life. An EC engineer, she was a member of AIESEC & NU Tech where she managed various activities. She loves micro blogging and working for stray animal welfare. She is currently a management student at IIM Kozhikode (Class of 2015).
Participate in GD Monday Week 4 here
Read everything about IIM Kozhikode here
Read all Stories by Venu here. Follow her on venu.insideiim.com
Venu Merh
An Upantya Visharad in Hidustani Sangeet and in Bharatnatyam, Venu has been the epitome of versatility and consistency throughout school and college life. An EC engineer, she was a member of AIESEC & NU Tech where she managed various activities. She loves micro blogging and working for stray animal welfare. She is currently a management student at IIM Kozhikode (Class of 2015). You can read all her stories here. Twitter handle - @foodasaur