'How To Nail CWLA Scholarship' – Interview With Meghana Prasanth, Winner (2016) By Noel, IIM Kozhikode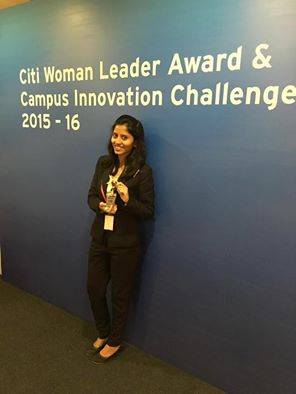 The Citi Woman Leader Award or  CWLA is a Citi Bank  endeavour to recognise and respect aspiring women leaders  of tomorrow. Every year Citi invites applications from first year  female students  pursuing management  program in premier business schools  of the country. These applicants then go through a psychometric test in which it helps to base one's answers on the company's core values. The cumulative test scores and academic  profile scores determine who are to be shortlisted  for the next round, the campus round telephonic interview. This interview  is taken by an institute alumnus and an HR executive.
Meghana Prasanth, winner of CWLA 2016 from IIM Kozhikode was kind enough to share her experience to help future aspirants prepare. The HR questions she faced in this round are as follows:
What according to you is leadership?
What is your take on  glass ceiling in corporate sector?
Describe a situation where you faced moral dilemma and how did you handle it?
Talk about a situation where you exhibited leadership
Do MBA programs train you to be a leader  or a manager?
Talk about your failures and tell us  how  you coped with those.
The alumnus asked her functional questions related to her past background in a leading  IT product company. The questions are :
How will your IT skills help  you  become a better leader?
What could Citi do in IT?
What are the investments made by  Citi in IT?
If an aspirant gets through this round, he/she qualifies to compete in the final round which is a 2-day event. This event  comprises of several activities to test one's leadership abilities. The first round had a board meeting setup where the finalists were presented with a case and every person was assigned a board role. Every board member had  to  talk through the case and come to a conclusion.
The second activity was  an in-tray exercise. The candidates were given a situation and had to write 12 emails in 40 minutes to different people based on the situation. These situations were designed to test their analytical ability and time management. This was followed by  a role-play. Meghana  was given the role of a HR manager who had given low annual ratings for an  employee with no promotion. The employee, a chartered accountant, was very able  and a perfectionist by nature,but he was not efficient in time management, neither did he cater  to a lot of clients, unlike his peers. Given this situation, Meghana was expected to justify her  rating  and ensure he did not quit his  service as well.
The final round was personal interview where two out of the three  panel members were from Citi,one of them being in the same function as one's prior work stream. The interview is a prolonged one, and might  be a stress interview too at  times. The key is to maintain eye contact and answer confidently.
A few pointers while preparing for CWLA are given as follows:
Be yourself
Read through strategic frameworks (might be helpful in case analysis round)
Learn to work through financials of cases
Read through Human Resource Management  concepts (might be helpful in role-play, say for judging employee performance based on different parametric scores)
All the best!
————
About the Author: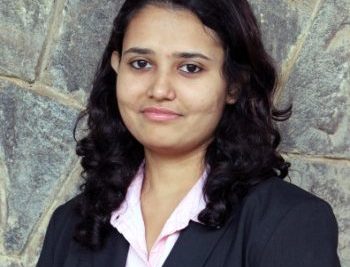 Noel is a second year PGP student in IIM  Kozhikode. She takes interest in music and  literature. Writing is one of the many things she indulges in apart from eating, cooking and sleeping.