How To Obtain Second Citizenship Through Birthplace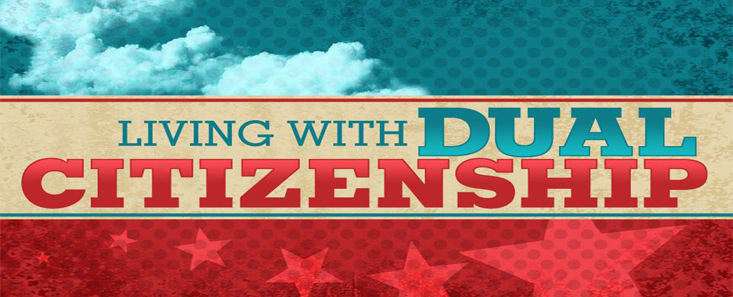 Nationality and citizenship are the two common words that are used to describe the legal association of an individual with a specific country. Depending upon their state laws, governmental authorities use three different ways to privilege the legal status of national. These legal systems include Jus soli (right of territory), Jus sanguinis (right of blood) and residency by the programme.
All three options have their own processing requirements that every candidate has to fulfill in order to obtain specific kinds of legal status in a country they are living or willing to settle down in the future. It is impossible that a person doesn't belong to any country; however, he/she can always apply to obtain the legal citizenship of a foreign country to enjoy a range of financial and legal benefits that may include the right to work or own a property or visa free entry to a number of countries.
Depending upon the policies of the territory they are applying and their future intentions behind relocating to a foreign territory as legal residents, candidates have to oversee the relevance of available options. Availing legal rights to live becomes easier if an applicant is born there and possesses the right of territory the "Jus Soli".
Perhaps you are lying in the same category of applicants who are applying for citizenship by investment program in a territory, where they are not living recently, rather they were born there. Before I further go into the process details, I will suggest you to check, whether the state is offering nationality to those who are born here. If yes, then you may follow the stepwise process to avail the legal status.
Here I am sharing a basic guideline to help everyone looking for the same.
Step 1-There are a number of countries that allow foreigners to accommodate like a national via an open "right of soil". Check your birth country to see whether the authorities are granting residencies to such candidates or not.
Step 2-Although you were born there, spend some time to understand the immigration laws, as you can't pack up and relocate immediately to live like a native; unless you don't undergo the complete legal process to obtain this right.
Step 3-In case, your birth-place is practicing this unrestricted right of soil to grant legal living rights, work with legal authorities to understand the application process. How you can initiate the process of obtaining the passport of your birthplace.
Step 4-Contact with state's embassy office located in the current country; where you are living as a national resident. Officials will ask you to show the valid original and certified copy of birth certificate as an evidence to display your eligibility to avail the option.
Step 5-Thoroughly read the EU citizenship laws of both the territories; the country you are living currently and your birth-place you wish to live as a legal inhabitant. This is extremely important, as few of the countries don't allow and asked the candidate to cancel their existing residency first before granting a passport and national id.
Summary: Irrespective of the continent you live, these are a few common steps; you should follow to avail the dual nationality through birthplace.