MBA Abroad – Step-Wise Procedure To Apply To Foreign Universities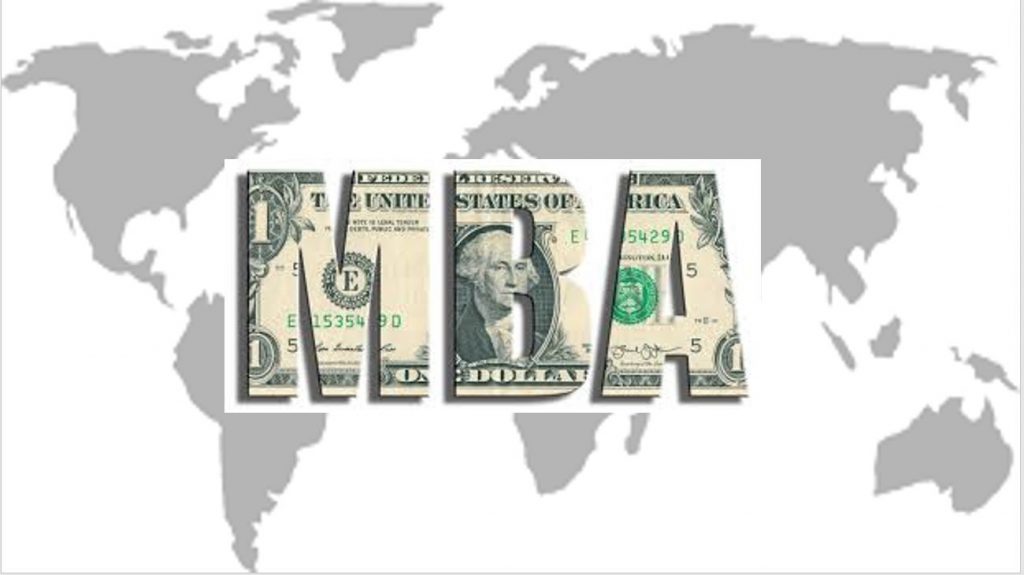 A business degree, or MBA, seems imperative for a high-flying career these days, with b-schools attracting talent from all quarters and all graduation streams. A career switch, or progress ahead in the same career is easier with a business degree from a reputed institute. Hence, a degree in business but the next logical step in career progression for many.
However, the next dilemma before most Indian graduates is, if they should opt from the course from an institute in India, or from one abroad. The nearly-opaque admission process, with multiple criteria and procedures, only adds to the confusion.
But worry not, we present to you a comprehensive guide to doing an MBA from universities abroad. In a series of articles, we will try to present a clear picture of every aspect of going abroad for a business degree, with practical information and experiences.
To begin with, we take a bird's eye view of the step-wise procedure to be followed in most MBA applications to foreign universities.
The basic prerequisite is that you must hold a bachelor's degree or its equivalent. A full-time degree is preferred, although not mandated. A strong academic background with good scores gives you an edge. The transcript containing all the scores across all the semesters of your undergrad programme, is required. In short, they need to know your entire history of studies (or, no studies :P)
The exam one needs to take for getting admission into most universities abroad is GMAT, with some also accepting GRE scores. A score of 700+ is what most universities prefer, with the top-notch ones setting the bar at 760+. GMAT tests your aptitude, verbal and quantitative abilities, along with general intelligence and knowledge. The exam scores are valid for a period of 5 years. So you might want to take the exam while you are still in the 'study mode', for example, in the final year of college, or freshly graduated. You may then keep the score and use it to apply a few years later, once you have the required work experience.
At the same time, many countries abroad require the candidate to have a working knowledge of English, and for that, one also needs to take the IELTS or the TOEFL exam. This becomes mandatory if the medium of education for your graduation was not English.
The work experience criteria set by most universities abroad is a minimum of 3 years.  The candidate should already have some knowledge of how organisations functions, before joining a master's course in business management, they say. This also enables the student to enter the mid or top-level management right after graduating from a b-school abroad. While this does make sense, it leaves out a bunch of people who have not yet completed the required number of years in the workforce, yet are willing to study more. However, professional courses, or entrepreneurial experiences, do give you an edge, and you can try on the basis of your knowledge alone, even if you do not have the number of years of work experience to show.
The application form is detailed, requires your time and patience to answer every question in an elaborate, self-explanatory manner. Your application form is scrutinized by the admission committee, and may go a long way in making or breaking your prospects.
The letters of recommendation are more important, and more troublesome, than you might believe. Foreign universities require a documentation of what your colleagues/superiors/professors think of you on a professional front. You need to choose your recommenders carefully, as their words affect your prospects.  They may quote your outstanding achievements during their association with you, and talk about your skills and potentials. It is preferable to get someone who you directly interacted with on a professional front. This adds more credibility to your application. Moreover, different universities would have different formats for the letter, so the recommender might have to write multiple letters for you. So you would need to get hold of someone who won't get annoyed with writing multiple LORs for you!
The essays form a part of the application forms. They are mostly behavioural questions designed to evaluate you as a person. This also intends to judge your career goals, and whether you have a concrete plan in place for doing an MBA. Mind you, they can sort out the wheat from the chaff just by reading your essays! The essays may or may not have word limits, and hence, should be answered accordingly. It is advised to actually spend time on introspection, on your career, reasons for wanting to pursue an MBA, etc, before you sit down to write the essay. It should be concise and crisp; too much of beating around the bush may score negatively.
The interview is usually the last stage of the admission process. It is only after you have the required academic background, the score, the recommendation, AND have written mind-blowing essays, that you get called for the coveted interview. The interviews could be in-person or telephonic. They might sound informal in the interview, but are judging your response every step of the way!
There you go, a brief description of what the admission procedure entails for a degree in management from abroad. The process though might vary from one university to the other, this broad structure is followed almost everywhere. It is also imperative to note that the entire process consumes a lot of time. Right from the application form filling, to the essays, to getting hold of someone to write your LORs, everything requires time and effort. But once you have made it to the b-school of your choice and are set on a path to soaring success, it would all be worth it.  
Aastha Sneha Pathak
Aastha Sneha Pathak is an alumnus of IIM Lucknow, Batch of 2017. While living the hel(L)ish life, she was a part of the Literary and Debating Society, and the committee of Placement Mentors. She is in the Indian Railway Service currently, and pursues her live for writing and sharing knowledge in her free time.