How Xiaomi Has Taken Advantage Of The Growth Of E-Commerce In India – DMS IIT Delhi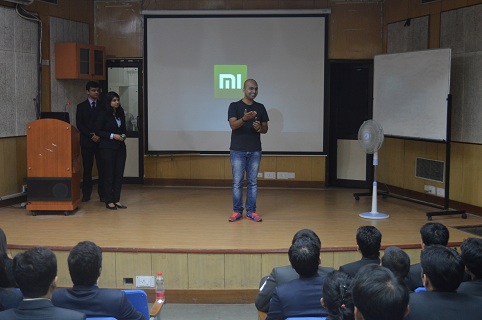 The Students of DMS, IIT Delhi were in for a delightful experience when Mr. Manu Kumar Jain, India Head, Xiaomi, ushered an enriching interaction with the batch as a part of the Business Leader Lecture Series. The theme for the session was "How E-commerce is growing in India and what are the various opportunities it is creating, including one of which is Xiaomi".
Mr. Manu Kumar Jain, being an alumnus of IIT Delhi, kick-started the session by reliving his old days in the college, sharing interesting insights about the campus and the growth of DMS from being a small part of the main building to becoming an established building in its own within the last 10 years.
He carried on further to emphasize that internet trends and e-commerce have totally revolutionised the industry landscape and many companies which existed 100 years ago are no more in existence or have lost their relevance due to technological disruptions and innovation.
He elucidated interesting examples of revenue comparison and market capitalisation of e-commerce and non e-commerce companies. For example, he compared Amazon and Wal-Mart by showing that Amazon has a very small revenue in comparison to Wal-Mart (4 times lesser), but still has a market cap 1.5 times greater than Wal-Mart. Similarly, the market cap of Flipkart is 160 times greater than Future group though there is not much difference in their revenue. He emphasized that internet companies are valued more than brick-and-mortar companies because of high scalability of Internet companies in terms of assortment and number of cities reached.
He focused on how the revenue growth of internet companies is exponential in comparison to that of brick-and-mortar companies which is largely linear. Due to Internet explosion in India, there is an ever increasing Internet user base with 400+ million users in 2016 which is 2nd largest Internet user base in the world. Hence, there is a plethora of opportunities in the e-commerce world with the numbers reaching close to 500-600 millions in the years to come.
Similarly, there is a huge advancement in the Smartphone industry with India becoming the 3rd largest country for Smartphone sales with 104 million Mobile users, which is lower only to US (167 million) and China (250+ million). He cited examples where, few years back, people in small towns had to travel to bigger cities for shopping during weekends and highlighted how this trend has now been replaced by online shopping, thereby boosting the online shopping market. Most of the daily-use products are now available through a click of a button which has helped in revolutionising the e-commerce business in the country.
Further dissecting the e-commerce business and its usage through Mobile applications in India, he highlighted that Facebook has 90% Mobile app users in India and Flipkart has 65% Mobile app users which has made Mobile a key player in the Indian market. While in US, trends shifted from not being online-to-desktop-to-laptop-to-Mobile apps, in India it was a sudden change from not-being-online-to-Mobile apps, hence user habits are also different from other countries.
Discussing about Xiaomi, and interestingly teaching its pronunciation to all bright minds present, he explained about the origin of the name 'MI' from Mobile Internet and how they have become 3rd largest Mobile company in India within a small span of 3 years. The aim of Xiaomi is to build a product, and an operating system which is far more user-friendly, far more customizable than what has been available till now. Xiaomi has become the biggest Smartphone brand in China , 8th largest e-commerce company ,2nd most innovative and valued start-up with a unique Guinness world record of 2.1 million phones sales within 24 hours.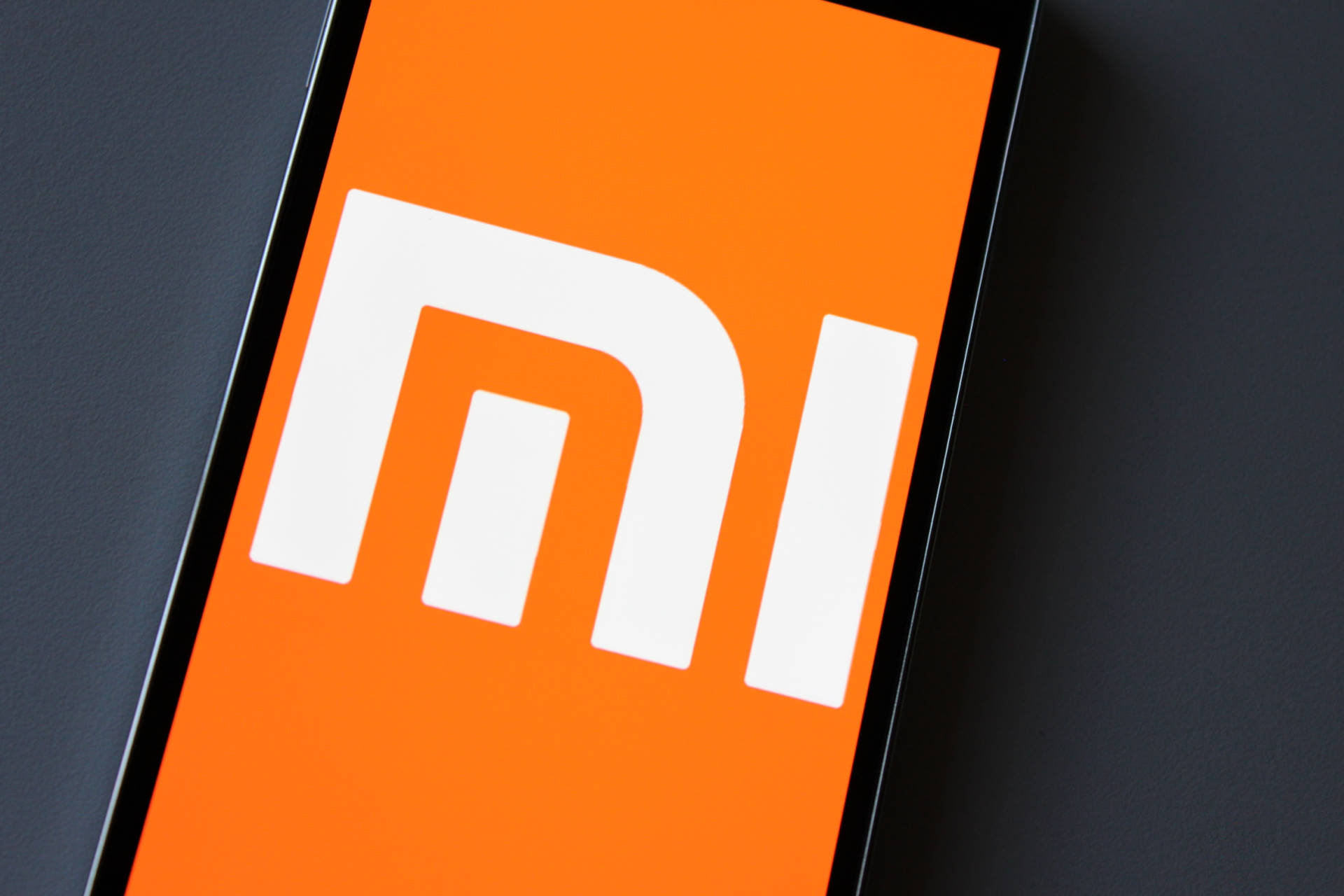 He explained how he became the 1st employee of MI, India and thereafter made Xiaomi 3rd largest Smartphone vendor within 1 year in India's top 30 cities. Xiaomi now has 100 service centres, 2 warehouses and 3000+ employees working for it now and counting. Xiaomi Note 3 was the most searched and trending topic in Internet in 2015 ahead of celebrities and famous sportspersons. This all has been achieved without spending a single penny on marketing.
To extend this point, he busted a few marketing myths which are prevalent in the industry. First Myth according to many entrepreneurs is "marketing is equal to success" which he proved wrong by giving example of Xiaomi gaining grand success without doing any marketing and AskmeBazaar losing market share despite spending so much on celebrity advertisement. Tesla became so successful without zero advertisement and Nano lost its trust despite heavy advertisement. Second Myth which might be disagreed by many marketers, is that "4Ps of marketing is not that relevant in current times" and few Ps are far more important, like price and product, rather than product and promotion. Third myth was that  "first mover gets the prime advantage" which again was disproved by the example of Microsoft developing the first tablet and then losing market share in tablet sector by not being innovative. He emphasised that execution matters far more than any other factor, and gave his personal 3Ps for success – Passion, Perseverance and Pagalpan.
Mr. Jain motivated young and bright minds to experiment with new things in life and not to be afraid of failures. He pointed out that there will be ups and downs in everything, but how you come out of it will differentiate you from the rest of the world. The floor was then opened for questions and our guest, with his profound expertise and competence, answered all the queries of the students.
DMS, IIT Delhi expresses its heartfelt gratitude to Mr. Manu Kumar Jain, for sparing his valuable time and delivering such an informative lecture to our students. We look forward to having him on campus many more times.
Media Cell DMS, IIT Delhi
The Department of Management Studies is a result of the evolutionary process of growth of an idea floated in 1963. What was then a seed, gradually came to life and in 1974, IIT Delhi set up an internal committee to scrutinize the functioning of the management area in the institute. In 1975, an expert committee was setup to formally examine the possibility of launching this area in a more sustained fashion. The result was an M.Tech programme in "Management Systems" in the School for System Studies, (subsequently renamed School for Systems and Management Studies). The year 1978 saw the setting up of the Management Core Group and the core inputs to a full time Management Education at IIT(D) were reconfirmed by an Advisory Committee constituted by the representatives of the Academia and the industry. Since then, there has been no looking back. The School for Systems and Management Studies became the Centre for Systems and Management Studies. This was subsequently renamed as the Centre for Management Studies. In 1993 the Department was brought into existence by amendment to IIT (D) statutes. Clearly, the Department responds to a felt need of the Indian Industry and derives satisfaction from its heavy field orientation in all its curriculum activity. In response to the feedback from the students, alumni and industry, the Department of Management Studies launched MBA programmes in 1997. The department currently runs a two year full time MBA programme (General and with focus on Telecommunication Systems Management) and a three year part time MBA programme (with focus on Technology Management). MBA program in IIT Delhi is designed keeping in mind the changes in business environment and the need of the industry. Our academic program is comparable to the best that are available in the world class business schools for creating managers to face the new challenges of the ever changing market environment. The entire course aims at creating holistic managers trained by a very eminent faculty, which is also supported by the experienced professionals as external faculty from India and abroad. The students are admitted through a rigorous screening process that includes CAT score, group discussion and interview. IITD MBAs are known to do well.