Hulk And Other Crazy People At IIM Trichy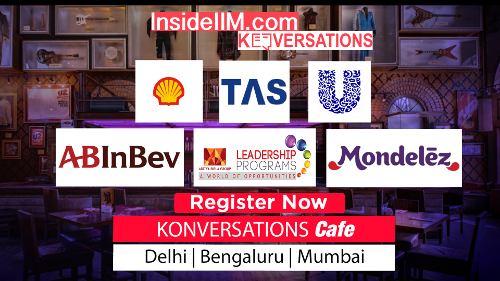 Rohan
In Avengers's Infinity War, Hulk would not come out, because he was not actually there. He was present with us in IIM Trichy. Rohan Daftary is one of those people who look intimidating at first sight and towers above every other student in the college. Initially, I thought he was a faculty, but as it turns out, he is almost opposite to how he looks. We have a lot of fun times and he is the star of the party every time. If we are running short of time and we need to make a presentation Rohan is the one to go to. He makes professional level presentations in minutes. A finance enthusiast with an impeccably fluent control on the English language, he is one of the most prominent members of the Placement Committee and takes his work very seriously. He is a die-hard Arsenal fan and one of the very few Twitter regulars in our college.
Arun
Guitar Hero of our Batch – Arun A. He is one of the Director's Merit list Candidate and the best guitar player of our batch. Whenever I go to his room a book is always open and he is deep into studies. But when he has a guitar in his hands he transforms into this other person who can leave a deep impression on the hearts of the opposite gender. He is an alumnus of NIT Surathkal and worked in L&T. Incidentally, he did his internship also in L&T. I guess it's his destiny. A marketing enthusiast, he is one of those who talks a lot in class whether there is class participation marks or not. He is a darling among the juniors batch and the secretary of the External Relations Committee.
Harmanjot
The PJ specialist of our batch – Harmanjot Singh. He is one of those who can single-handedly bring down the smiles of our faces by making a poor joke. But he keeps trying so its ok. He is one of those who has knowledge about almost all topics. A Manchester United fan, he is the host of our FIFA nights, although he never leaves the keyboard for anybody else. He is from sales background and can talk non-stop. He has the Punjabi spirit and makes sure that the parties never stop.
Dileep
Meet our host – Dileep Satyala. Our Whatsapp group is called 310 because it is the room number of Dileep. That is the place where all our parties are hosted. We trash the place every time but he never complains. He is an alumnus of NIT Warangal and fan of the Ambanis. He would try to bring in his experiences from his Reliance every time into the conversation. He is the one who can't hold his drinks and has to be put to sleep most of the times. In our college the infrastructure is new and he is the Infrastructure and IT secretary. He takes the complaints of the whole batch at any time of the day but never makes a single complaint himself. He is one of the sweetest persons I have met who always has a smile on his face and never shy to take on any responsibility given to him.
Which ABG company would you want to work for and why?
I would like to work for Aditya Birla Fashion and Retail Limited. I did my summer internship at the retail store of a beauty services company and I really enjoyed it. I got to learn a lot about how to handle customers, how to understand their needs and device strategies according to those needs. I believe that I have developed some skills in the process which I would be able to leverage and help the company. In the process, I would be able to learn a lot more and grow in my career.
– This article is written by Aritra Chakrabarty – Class of 2019