From The Hustle And Bustle Of The City To A Quiet Place – IIFT
I grew up learning that science and technology is of prime importance in our life. This is the reason I always aspired to be an engineer and one day was able to be one. I worked in the core company of my field as well as in the intellectual property pertaining to the same on completion of my B Tech. Science taught me how to approach a problem and think analytically, but I realised there is much more than science which guides your personal as well as professional life i.e. economy. I started preparing for MBA to understand business, an important activity in economics and landed up in a reputed institute – Indian Institute of Foreign Trade, Kolkata for an MBA programme in International Business. Since Intellectual Property and International trading go hand in hand in this time of globalisation, getting enrolled in the programme was cherry on the cake.
Moving from a hustling and bustling city life to a quiet place located amongst a lush green area didn't appeal to me on the first day. It seemed like vanvaas (stay in a forest) for next two years for me, an individual who had spent his years of schooling and engineering in a metropolitan city. As the days passed, the schedule became hectic, leaving us minimal time to think about outside world except for international market. The few relaxed moments were either spent in sprawling on my bed or viewing the green belt around the campus. The green belt skirting the campus refreshes the mind, body and spirit and the water bodies calm down the restless mind. This realisation concerning effect natural beauty has on one's mind had never dawned upon me. Since the day I have come here, the activities on campus have inculcated a quality in me – being organized. One cannot manage a plethora of classes, assignments, activities running here in the institute until and unless one is organized. I am growing personally as well as professionally owing to IIFT.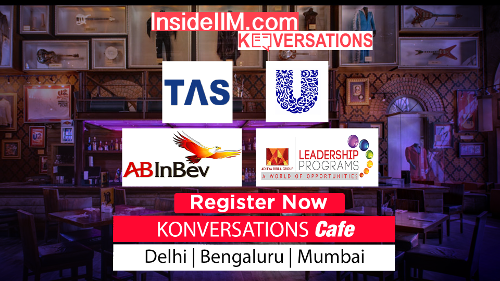 —————————————————————————————————————————————————————-
ABG Company:
I would consider myself fortunate if provided with the opportunity to work for Aditya Birla Science and Technology Company Pvt Limited (ABSTCPL). ABSTCPL is a research and development working towards sustainable and eco friendly innovative solutions. ABSTCPL has been working extensively in intellectual property which is evidenced by more than 30 patents filed on novel processes, products and applications. Being an engineer with experience in field of intellectual property right, knowledge of international business would supplement my skills. While my experience in intellectual will assist me in finding current state of the art with respect to technology and gaps to be addressed in the same, knowledge of international business will bring cost effective technical solution to the table leading to overall growth of the company.