'I Believe I Am A Dreamer With The Right Attitude' – Anshu Koul – Best 50 – Class of 2016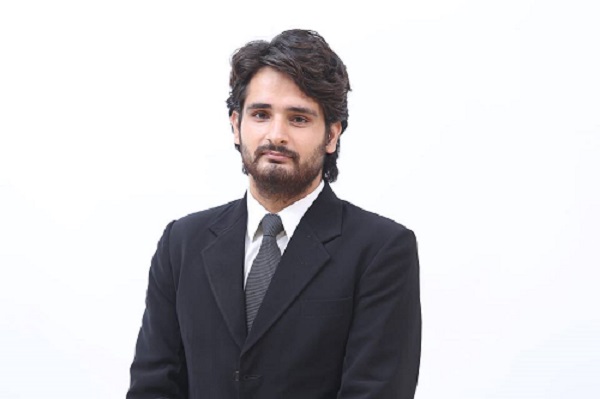 Anshu has been chosen as one of the top 50 most employable candidates across schools and programmes in India for the Class of 2016. He has one of the best 50 profiles among the candidates who participated in the Best50 competition.
About Me
I am a student of XLRI pursuing post-graduation in HR. I am a national level actor who has always been a top rank holder throughout the school and under graduate college period. In standard 10 I was the district topper and in 12th I was awarded certificate of merit for outstanding performance in mathematics. Because of my strong academic performance (rank 2 in the department of 70, rank 8 in university) in Electronics and Communications Engineering (NIT Durgapur). I was selected by NTPC Ltd. for the role of assistant manager, control and instrumentation department and I have worked under all sub-verticals- commissioning, operations, and maintenance. During my stint there (34 months) I was made the head of ash handling plant and managed a team of 5 employees and 13 workers and received appreciation from General Manager for saving the unit from tripping. As I come from a middle class background, I aimed at achieving financial independence and after that I pursued my aspiration of being associated with the entertainment industry.Thus I joined XLRI to move a step closer to my dream. In 2012, NSD graduate offered me an opportunity to act in a serial which was telecast on national television. Belonging to a Kashmiri migrant family I have seen my family struggle and start their journey from scratch.This struggle forms the crux of my strong value system. My hard-work during summer internship landed me with a pre-placement interview opportunity as I had successfully finished the project well before time.
I believe I am a dreamer with the right attitude.
What have you done in your life that you are the proudest of?
People dream all the time and I am no different. But I have been fortunate enough to have lived my dream. I always had this burning desire of getting associated with the film industry. This was not at all a wish to gain fame and money. For me it was an opportunity to live my dream, it was a way of living, it was a way of expressing my happiness, my resentment. I belong to INFP style of personality according to MBTI personality instrument and that explains my calm, reserved nature at times. But that doesn't do justice to the hidden emotions that keep looking for a vent every time something happens. This dream got materialized when I got an opportunity to work in a serial which was telecast on national television in 2012. But that was not the end. That event embarked me on a journey that I am now undertaking. I decided to go for an MBA because that would take me a step closer to the entertainment industry. A background in engineering always came across as a barrier and thus when I got to know that these production firms recruit managers for the role of talent agents, film consultants, film publicists and executives I took an informed decision of joining XLRI. I think like everyone I too have dreams but one thing that I am the proudest of is my ability and skill set to have started on the path of materializing those dreams.
If you were the Prime Minister of India, what would be the one problem that you would solve. Please explain your reasons.
If I were the Prime Minister of India, in the short term I would ensure that every metropolitan city, starting with the national capital has enough public toilets (for both male & female) / community toilet complexes. This is an issue which can be curbed immediately. The primary reason is to keep female citizens on the same pedestal as male citizens by providing them with some basic public amenities/ facilities. Another important reason, assuming that I would take oath after Narendra Modi's spell, is the cleanliness drive started recently. The citizens of this country dwelling in slums don't have access to proper sanitation facility thereby leading to two grave situations – a) risking the health of slum dwellers b) deteriorating condition of the environment due to open defecation.
Meet the rest of India's 50 Most Employable Management Graduates from the Class of 2016 here.