'I Could Never Agree With My Friends Who Said MBA Is Useless' – Ron BabuJohn – IIM Ranchi Alumnus And Management Trainee At Ceat Tyres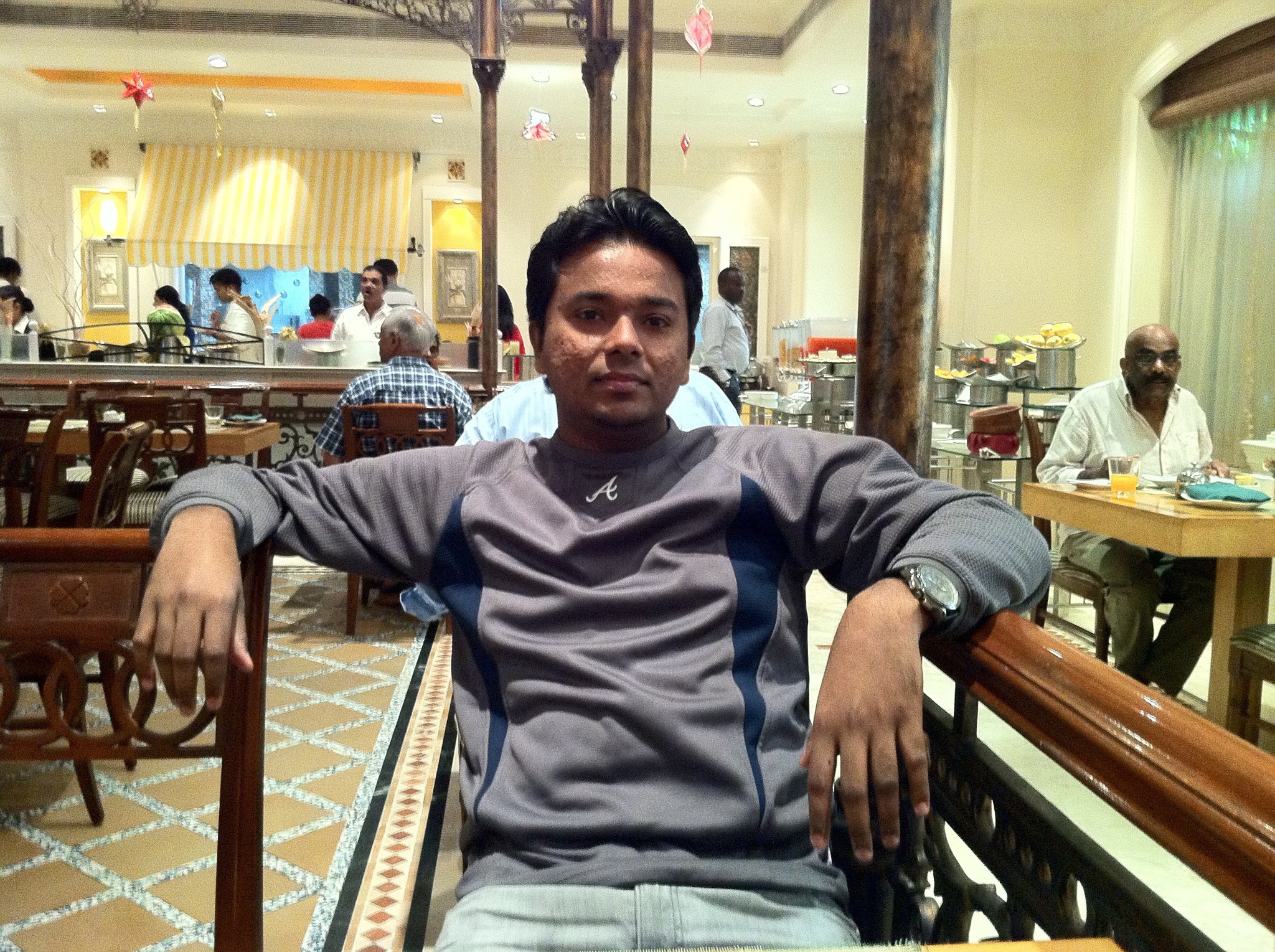 Tell us about yourself, your educational and professional background.
I was born and brought up mostly in Trivandrum, the capital city of the God's Own Country. Typical of any 'Mallu', I also had a brief stint in Dubai till four years of my age.
Vehicles started becoming a craze from a very young age. I have known driving cars right from the age of ten but I wasn't allowed to indulge much for safety and legal reasons.
Other than gazing at automobiles, opening up electrical appliances at home was a hobby I had as a child, at times leading to economic loss as well as loss of peace at home. I had a setup similar to Dexter's Lab.
I was bestowed with some of my mother's traits in Arts and Sports. I had moderate success poking my nose into Drums and Basketball at school. There was no room for indecisiveness when the question about the next destination after school cropped up.
Passion for Science, mainly Physics, led me to my engineering studies at NIT Trichy. Though I was inclined towards Mechanical Engineering, I decided to pay heed to my father's advice and took up Instrumentation and Control Engineering.
Michelin hired me from campus and I was fortunate to be able to  work in Plant Quality in US, Thailand and India. Some of my perspectives took U-turns in my first job. Firstly, working abroad can give you a truly global outlook. This shift in outlook is very palpable. Secondly,  I had always pictured myself as having a technical career until I started working. It is then that I realized the importance of Management and the need to acquire the skillset. Thirdly, during my over-an-year stint in US, I really missed that buzz which is exclusive to India. I then decided that I had to be based out of India.
CAT was never on my radar during my undergraduate studies. I gave it  a shot during work and completed an eventful PGDM at IIM Ranchi. I got to intern with Mumbai Angels, a premium angel investment organisation. The internship offered me exposure to an exclusive ecosystem of entrepreneurs and startup investors in India.
During the break after MBA, I did realize a small childhood dream of mine, that of driving a bus. I passed the Heavy Motor Vehicles test and now I am licensed to drive commercial trucks and buses anywhere in India.
RPG inducted me into their Group Management Resource Program from campus and I am currently a Management Trainee with Ceat Tyres (an RPG Company) in Sales and Marketing.
What attributes are essential for a candidate to thrive in a career in Sales?
Empathy is definitely one of them.  You have to be a problem solver for your Team, Channel Partners and Customers (B2B). The connect you have with these stakeholders determines your success. I wouldn't want to specify other attributes because it is not so hard and fast. I have observed different people leveraging different attributes for their success in sales.
What are the best aspects of having a career in Sales?
If you love travelling and meeting new people, getting a Sales job is a 'bingo' moment. I get to travel across the length and breadth of India. Another plus about Sales is that satisfaction is more tangible. It is about the numbers you do. People with entrepreneurial interests have a valid reason to get into Sales. They can hone their sales skill in a job first before taking the real plunge of starting up. Investors highly value sales skill in the founding team.
Sales holds a lot of prominence in the Indian scenario. Indian companies are usually led by people who have climbed up the Sales Ladder. Though this phenomenon has its cons, it makes sense because for any to company to stay afloat, it has to sell its product. When you are in Sales it appears like every other function exists to support Sales.
What part of your experience in your B-school has been most helpful in your career?
Ability to make it as a team almost to the finale of Mahindra War Room, HUL LIME and Deloitte Maverick Case Study Competitions boosted my confidence in ideating and formulating strategies. These platforms proved to be great testing grounds capable of getting our solutions validated by industry veterans.
Obtaining OPJEMS 2014 Management Scholarship has also helped. When one passes through testing times, it does help to look back at some of your humble achievements to source confidence.
What advice would you like to give to the forthcoming batches of your B-school?
I don't consider myself eligible to advise. However, I would like to share my thoughts.
I could never agree with my friends who said MBA is useless. You have to seek value in MBA to gain it. Each one of of us is wired differently. It is said that Steve Jobs is more intuitive while Bill Gates is more analytical. The formula for success is not the same for everybody. The value one needs to derive from MBA depends on her/his aptitude, career ambition and preferred approach which makes it difficult to generalize what one gets to gain from an MBA.
Another view I am at odds with is denouncing academics as being mere theory, disconnected from reality. The amount of value you can add in your job can be significantly upped when you can relate theory to practice. Some of the value, I assume, an MBA graduate is expected to add in her/his job comes from the amount of structured thinking you bring to the table. Frameworks come handy in such cases. Also, a simple MBA concept, implemented at scale in a company, can unleash a lot of value.
It is useful to focus your attention towards something which is a prerequisite to making a change, be it small or big, in an organisation. Stepping into the corporate world may wake you up to realize the importance of Emotional Quotient(EQ). Your IQ cannot be put to use if your EQ does not back you sufficiently. Your behavioural aspects tend to assume more relevance in the context of proving your capability.
Finally, the enthusiasm and energy level in performing your work can go up if you can view your job or career as one which takes you closer towards achieving your bigger purpose. The assumption here is that you have identified your bigger purpose. If you can connect the dots and extrapolate it towards your purpose, the amount of zeal you will exude would be phenomenal. If you can't do it, take it as an indication to consider moving on.