'I Dreaded Playing Basketball, As I Was A Tiny Tot' – Junasha Caldeira, State Level Basketball Player from XIMR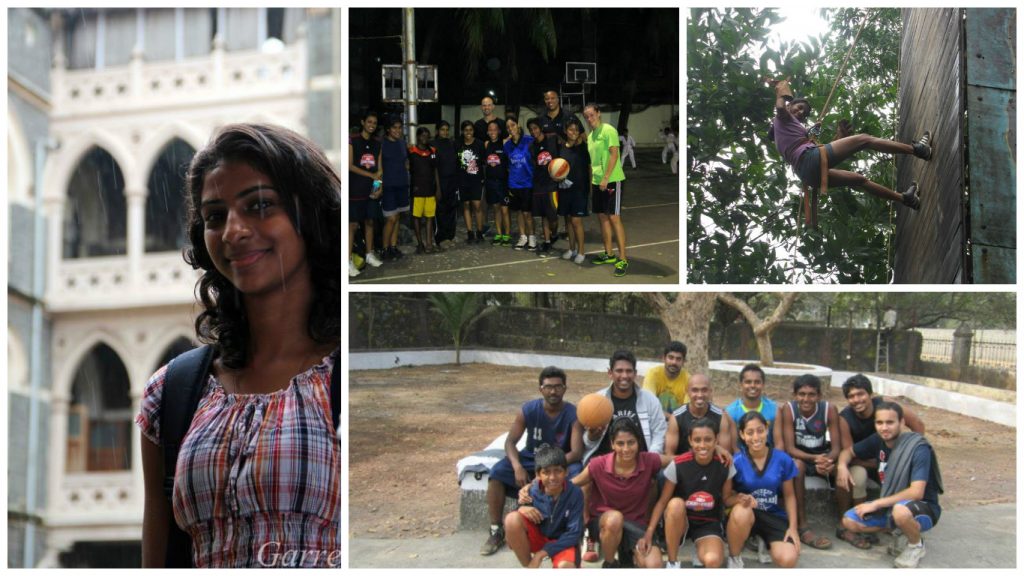 We bring to you an interview with Junasha Caldeira, Sports Star of Xavier Institute of Management & Research, Mumbai College (2014-16)
Brief Introduction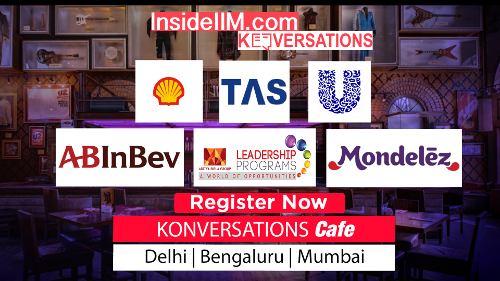 Junasha Caldeira is currently pursuing MBA in Marketing from Xavier Institute of Management, Mumbai and has completed her graduation in Economics from St. Xavier's College, Mumbai in 2011.
1. Tell us something about your interest areas. Which all sports you play?
 As a kid, I loved playing outdoor games. Not that I had a choice, as mobile phones, laptops and tabs were still not used commonly and I am fortunate to have a normal experience as a kid with nothing but my building friends to create games and make our own rules. This part of my life is called 'learning to enjoy little things of life'.  I play Basketball, Handball, Football, Hockey etc
2. What motivated you to take up a particular sport?
I have two elder sisters who I owe a lot to, for helping me find my true love in sports. My high school unfortunately only had one team sport, 'basketball' which I dreaded to play as I was this little tiny tot.
However watching my sisters diligently waking up every morning for practice inspired me to play the sport.  I was never good at it but continued to practice with them until I got better and better. Soon I saw myself becoming a polished team player and leader.
That's when I fell in love with the game. As a captain of my team, we won many championships.
3. Give details about the competitions you have participated in and how did it benefit you?
I was fortunate to get selected to play basketball at the state level. Playing at the state level gave me the opportunity to meet people of different cultures and attitudes. It taught me how to blend with the team given to me. The greatest joy for my parents was neighbors and friends telling them that their daughters name and photo is on the newspapers. I won the best sportsperson award in both school and college. I also was fortunate to be called to play for the central railway, where I learnt to be tougher.
And yes, I not only managed to get admission in Xaviers but had an opportunity to join NM and Jai hind colleges as well because of sports.
However, I joined Xaviers as it was always my dream college because of the different sports they offered. At Xaviers, I had an opportunity to try out other outdoor sports like handball, football, hockey etc. I made it to all the teams at the selections only because of my speed.
Football for me is another sport I love and had an opportunity to play for a club too. After playing various tournaments for college and state level, I realized that though playing for a state was a matter of great pride however real happiness was found in playing with my own people from college.
Xaviers was a place where I could explore my inner potential to the fullest, not only with sports but also academics.
I also Won the "Ashok Kamte memorial scholarship for excellence in academics and sports"
4. Have you imparted any kind of training?
When I found time during my vacations I shared my skills by coaching schools and earned some pocket money as well.  As a part of social service that we had in college, I volunteered for special Olympics (Special Olympics is games for differently challenged kids). I enjoyed seeing the smiles and talents of these kids. Let me mention how shocked I was to see the way these kids played different sports.
Two things I thoroughly enjoy are kids and sports,  I was blessed to work with both through NBA in India for 3 months where I had the time of my life coaching kids at the school level. Here I was not only trained to coach but also to teach students how to respect the game, their teammates and their opponents. I am looking forward to continue my life with things I find Joy in, as this is what I have learnt throughout my journey as a kid and adult.
5: How do you balance academics and sports?
Academics for me was as important as sports. I loved studying too. However, it was sports that helped me focus more on my academics all my life. I never wanted my parents to get an opportunity to advise me to stop playing because of academics, and they have never done it till date. I am actually grateful to sports for helping me get the friend circle I have. I never found the need to attend a party to make friends. It kept me occupied.
I found joy in studying and scoring well. During college when I needed to bunk lectures coz of sports I always had this one friend who I banked on. "XEROX". I used it to the fullest and tried to understand the notes myself and if not would always have great friends at Xaviers who taught me the same.  I owe my success at academics to my friends who supported me always at St. Xaviers
I loved studying psychology, statistics, and economics. Finally graduated with flying colors with an economics major.
6: How important do you think is the involvement in Extra- Curricular activities?
Extracurricular activities for me is very important. Be it sports, art, creativity, dance anything that keeps your mind and body fit and occupied. It also helps in one's work life, to work as a team, to understand one's strengths and weaknesses and cover up for each other. It has thought me to be confident of what I do but never be over confident and complacent. Fight as if you have nothing to lose and as if it's your last fight. It is important to learn leadership through experience.
It teaches us how to handle pressure at all times and makes us realize that some things can just not change, so learn to deal with it. Most importantly it has taught me to be competitive, a humble winner and a good loser who can appreciate an opponents success and stand up and fight back in future. It has also helped me focus on my academics by making me alert. Every match or competition is a new experience and new learning which one will never forget.
7: How do you plan to carry on the spirit of the sport you are interested in?
Oh! It is my dream to carry on the spirit of the sport not only in me but in India. I not only want to promote sports in India but  make it a part of the school curriculum to teach and make students understand the importance of sports. I feel sorry for the kids now a days who at such a young age are running behind tabs and mobiles when they are supposed to be running on playgrounds. I am keenly looking at working in the sports industry and eventually open my own sports firm.
8: Comment on the status of sports in our country and how it can be promoted.
Talking about basketball, NBA has come to India!! need I say more? NBA is trying hard to promote the sport by refurnishing the courts in India to facilitate the access of the game. They have designed successful programs at the school level. India has no doubt tremendous potential among its growing population and now it is to teach athletes and players the foundational fundamentals and advanced skills and NBA is trying hard to develop this sport. It can further be promoted by giving scholarships to potential players to train in the US thereby encouraging the sport.
9: Lastly, any message for your junior batch mates?
Follow your passion. Obstacles will definitely try to stop you but stay strong and push harder.  Randy Pausch rightly said 'Experience is what you get when you don't get what you want'.
It is never too late to start again. Life is not about winning and losing but how you play the game so Smile and spread smiles.