'I Have Grown Up With A Healthy Spirit Of Competition, Acknowledging And Respecting Everyone's Success And Also Learning From One's Own Failures' – Varsha Murali – Best50 – Class Of 2017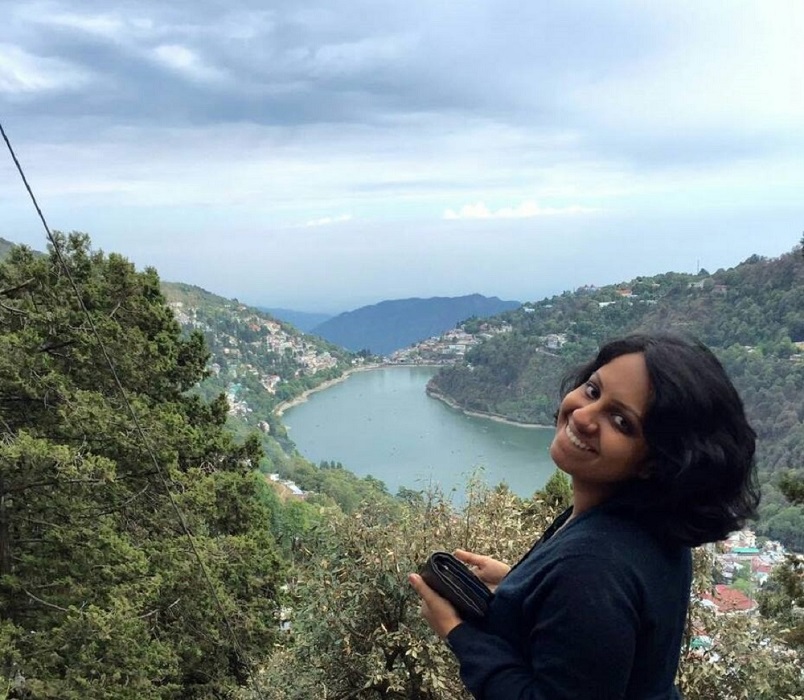 About Me:
Born into a family where your brother sets extremely high standards of achievement, I have grown up with a healthy spirit of competition, acknowledging and respecting everyone's success and also learning from one's own failures. I completed my schooling from Trivandrum and went on to complete my Computer Science and Engineering degree from NIT Calicut. I went ahead and worked for almost 2 years with Deloitte Consulting in the Technology Consulting space for a US Healthcare client before I joined IIM Kozhikode for the PGDM course.
Something that has always amazed my parents is the minimalistic effort I put into my academics and still come out with flying colours. I have always been an attentive listener, helping me keep my out-of-school hours more interesting with gully badminton, Monopoly and Lexicon. When I was around 3, I started training in classical dance – Bharatanatyam and Kuchipudi, something I have always cherished. During these years, I tried to expand my skill set – including roller skating, swimming and the likes. All this ensured that I kept strictly away from text books until the day before the exams.
NIT Calicut was like paradise in heaven. I met with some of the best friends in my life – people who are like family. As this was my first time away from home, the hostel life became a dear part. Yet again in these 4 years, academics took a back seat while I went ahead and indulged myself in every activity that I could find around campus. The technical and cultural college fests, the intra-college competitions and many such events formed a daily routine for me, something to this day that I cherish.
Deloitte had been my first corporate experience and this stint did teach me a lot about professionalism and being a team player. IIM Kozhikode was an act of destiny. I had filled in the application form and attempted CAT to provide company to my friend and as fate would have it I cleared the exam and interview and joined K in the month of June. The campus life has always managed to keep me busy with all the work and submissions – be it in PlaceComm or in classes. I have had the privilege of sitting in some of the very best Professor's courses- some who would ensure that you think outside your comfort zone and teach you to be empathetic to the world around you.
For the past couple of years, I have kept personal milestones to achieve every year. This has led me to the trekking peaks, midnight marathons, scuba diving, learn horse riding. Still waiting to create one such memory this year.
Give us an instance when you failed miserably and how did you overcome that downfall?
While working on a client project, my team had to continuously work on data analytics and generating reports based on it. With over 7 geographical regions being covered by the same report system, the effort of the team was being duplicated at multiple levels. I proposed a system to automatically generate reports which the senior management rejected on the basis that it was of a higher effort in spite of me providing a timeline. I worked hard through a weekend and got the system up and running and the team profited from this by saving up on over 3 weeks of manual effort in each of the 7 regions. I also received an appreciation award for exemplary team work.
If you had a magic wand, what is the one problem in India that you would magically wish away? Explain why.
As a young child, I once saw an open letter, addressed to my mother, containing the newsletter of an orphanage 'Udavum Karangal' and the details of the yearly donation she makes to the institute. As an inquisitive 10 year old, I realized that my mother was donating a percentage of her salary yearly to aid in the education of an orphan girl child. At that moment, I was extremely proud of my mother for being a woman who understood and acted upon the need of the hour- education. This particular moment in my life is what would be the single-most inspiring moment and made me decide what I wanted to do with my life. From then on, I have always cherished the dream of being able to provide for the life/education of children as that is the biggest gift one can ever provide. Since the day I have been working, I have also strived to do the same by providing for the life and education of children. I have continually been associated with Abhayashram, an orphanage in Bengaluru, where I spend not only financial resources but also ensure that I spend quality time with the kids at the orphanage and try to understand their needs. The orphanage caters to mainly abandoned girl children or children of destitute women. I engaged in individual confidence building sessions with the kids and also spent time with all of them through academic tuitions. This not only helped me realize how lucky I have been but also taught me how to use my luck to help others in need. It is this lack of facilities for a child's growth that I would like to eradicate as given the opportunity and resources, every child can grow up to do great things for the country.
India does not have 1 hospital bed per 1000 persons. It is much below WHO's average of 5. If you were the prime minister of the country, how would you solve this problem?
India has been struggling to meet WHO standards with health and sanitation. As a Prime Minister, I would want to create a structured rotation of doctors providing them with stints in rural areas. The State Departments will ensure that the students who graduate from medical colleges will have an year of medical supervision under an experienced doctor after which they will be deputed to two rural stints in a span of 2 years. This will help in providing timely and effective care to those parts of the country that have not yet been reached. This will help identify diseases and provide for timely treatment leading to decreased incidence of deadly infections and diseases. These doctors can recommend better treatment at the nearby government hospital and can coordinate and ensure that all patients receive the required care. With the increasing pace of telemedicine growth, in a few years, even remote diagnosis will be made possible. Every State health department will be in-charge of the entire programme and will receive the necessary support from the Central Government. Also, mandated healthcare spending along the lines of 7-8% of GDP atleast every year will ensure that the facilities can be provided to the remotest parts of the country.