'I Have To Make The Best Out Of These Two Years' – Aashish Bansal, First Year MBA Topper (IB) at KJ Somaiya Institute of Management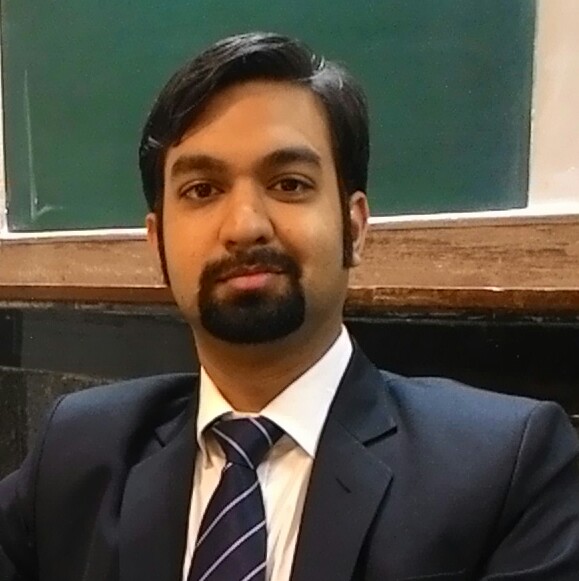 We  bring to you an interview with Aashish Bansal, the first year topper (International Business) from KJ Somaiya Institute of management studies and research (KJ SIMSR), Mumbai (2014-16) below-
Brief Introduction:
In his own words…
I am Aashish Bansal and currently pursuing my PGDM in international business from KJ Somaiya Institute of Management, Mumbai. My hometown is Faridabad and I am a mechanical engineer with 44 months of work experience in two organizations in the space of automobile manufacturing. I like to work for the social sector and have been associated with NGOs and other social development programs at various stages of my life. I follow a value proposition in life based on the three principles of Dignity, Integrity and Sincerity. I believe in long term relationships and follow the fact that in today's competitive world, smart work together with hard work is the key to success and to gain competitive advantage over others.
1. Tell us about your educational background. Why did you decide of pursuing MBA? Why did you choose KJ Somaiya?
Prior to my PGDM, I did my graduation, B.Tech. in Mechanical from YMCA Institute of Science and Technology, Faridabad. I studied at Delhi Public School, Faridabad till class 10th after which I went to Kota to attend Bansal Classes for IIT coaching. While I was working for my last organization, Shriram Pistons and Rings Limited, I was a plant leader for various improvement projects like Energy Saving, TPM implementation, Jishu Hozen, etc. While working for those projects, I realized that I enjoy the tasks of administrative roles and find myself a better fit for such kind of roles which require managerial skills and capabilities. My seniors also advised me that in order to rise to newer heights on professional grounds, I need to have a master's degree and so I decided to pursue higher education in the field of management. Being my 1st attempt in CAT, I scored 90 percentile points and at this score, amongst all the choices available, KJ Somaiya is the best. There are some reasons for saying that, firstly it is located in the financial capital of India. Secondly, the fee is the least in the league of tier-II colleges, so best from ROI perspective. Thirdly, it has a very beautiful, lush green campus with all the facilities required for spending two years of your life in a rejuvenating way.
2. "To be one amongst the toppers of my batch"- was that a strategy from day one of B- School or something that evolved eventually? 
Frankly speaking, I have never been amongst the toppers in my previous academic career nor had ever thought of being one even at KJ Somaiya.  I would say that my motive with which I had decided to do MBA was very clear, that I have to make the best out of these two years. I feel that I am investing my two years in MBA at a very critical stage of my life. There is a big opportunity cost attached to these two years and I have to give my best shot and gain maximum possible out of it. Eventually, this thought led to me to work hard and focus on my aim of going for MBA. When the results came out, I was very surprised to see myself as a topper of the class. (hahahahaha…..)
3. Walk us through your academic journey in the first year – How did you pace yourself academically in the first, second term?
As I mentioned earlier, my motive was very clear and since I come from a professional background of production, I find myself highly disciplined amongst my peer group. I used to follow submission deadlines very seriously, revise and review whatever has been taught in the class on regular basis (not just studying two days before the exams). I actually used to enjoy the things taught in the class. The subjects like Economics, Business statistics, legal aspects of business, IT in management, and many more were all very new to me and I really used to enjoy studying those. It is not that I am a bookworm (you can crosscheck this with my friends also) but, I used to be attentive in the class, participate well in the class discussions and always tried to relate the theory with whatever practical exposure I had with me of those 44 months. The case studies that were given in economics, organizational behavior, business research, operations and supply chain, I never took them as a burden or a formality that it needs to be completed. Rather, I used to enjoy solving them and then discussing in the class. My first year has been splendid in KJ Somaiya.  The things taught here have changed my acumen towards the business environment and has widened my thought process towards decision making activities performed by top executives in the organizations. My favorite subjects have been business statistics, business research and those in the field of data analytics and I have a passion to work in this industry in the future.
4. What is the contribution of your Professors/ college in your success?
The faculties here are very good and almost all of them have industry experience in varied fields and they share their knowledge of their industries which helped me relate the theoretical knowledge to the practical exposure. The professors here have been very supportive in all kinds of activities and I have also done a research paper with one of my professor. I have also assisted one of the faculties in delivering a faculty development program at another management institute on the topic of research methodology and data analysis using SPSS.
5. B- School is mostly about group activities. Were you used to this kind of team endeavour's or was it a new experience for you? How would you rate your performance during the team activities?
Yes, I was used to working in teams in my professional career. I was a line in-charge for piston manufacturing lines with a workforce of 50 workmen and 6 supervisors under me. We used to work collectively in a team and take decisions focused towards the betterment of my lines.   I also used to work collectively with my peers in my company to run the plant improvement projects. Here in my MBA also, there have been a lot of group activities and I have also guided my team members and led the teams to stand out amongst other groups of my class. Our team of 6 students was given a project in Organization Behavior wherein we had to do a review of movie 'Dhoom' in terms of group work and leadership. We had done the best review and were highly appreciated by our faculty. I would say that developing leadership skills is a vital component in the management studies because being at the managerial positions after the MBA; we need to manage teams effectively and efficiently. So this is the best platform where we can get a raw experience and can then apply the learning in our practical life ahead.
6. Tell us about your summer internship.
I did my internship in Rustomjee real estate developers and the project was 'Competitor analysis and consumer behavior analysis for Rustomjee Urbania, a 127 acre township project in Thane West'. I did the industry analysis and identified some 25 major competitors for Rustomjee Urbania in the Thane region. Then, made site visits to those and did a comparative analysis on the basis of 3Ps of service marketing. Also, I prepared a questionnaire and did primary research with the visitors coming to the site of Rustomjee Urbania. The objective was to gauge their perception towards various factors which influence their buying decision and also to know about their experience with Rustomjee and how can that be enhanced. After the data collection, a detailed qualitative and quantitative analysis was done and accordingly recommendations were given to the marketing team of Rustomjee.
7. How important do you think is the involvement in Extra- Curricular activities? Do you think these activities tend to deviate a student's mind from the initial academic goals set?
I totally disagree with the fact that extra-curricular deviate a student's mind from initial academic goals. In a business school, there are lots of things happening around. There are various functional clubs and committees, events and fests, industry projects, social activities and things like that. I think involving yourself in some of these activities as per your area of interest is very important as these experiences also help you develop your managerial skills. MBA is not just about academics, it is about the overall development of one's personality. Being a part of organizing events or conducting activities helps you learn the team dynamics better, harness your leadership skills, increase your confidence and lastly, there is a lot of learning attached to all the extra-curricular activities.
In my case, I have a strong passion towards working for the society. As a part of Experiential learning program, I worked as a management consultant for a NGO called Vinimay Trust wherein I helped them in getting empanelment to agencies accrediting NGOs. I studied the various aspects required by those agencies, did the gap analysis for my NGO and suggested measures on how to overcome those gaps to get accredited to such agencies which would eventually facilitate them in raising funds through the CSR activities of corporate.  I have also written articles in the field of international business for E-globuzz, the quarterly publication of International Business Society at SIMSR. I am also doing a research paper on 'The challenges faced by not for profit organizations in India'. I have undertaken three industry projects in the field of market research with three different organizations during my MBA.  I strongly believe that this is the time wherein one can learn and simultaneously apply the learning because theoretical knowledge is incomplete without practical exposure.
8.What would you like to advise to this year's batch w.r.t academics, activities, & in general about the B- School life? 
The first and very important thing is discipline. This is one thing without which a person can never reach to top notch positions in any organization. Respecting deadlines, being punctual, respecting your professors, seniors as well as juniors is very important. Time is the only resource which can never be replenished. Once gone, it is gone forever. So make the best use of it in the most fruitful manner. Peer learning is a very important aspect in MBA and one should not hesitate or shy off to learn from their peer group.
Secondly, I would advise that never be a bookworm because MBA is not at all about just studying.  We have done a lot of studying prior to MBA. This is the time where a person can develop his/her overall personality and make them job ready and also a respectable citizen of our country. Maintaining a work-life balance is a crucial element during MBA.
I am using the word 'Investment' for the two years of MBA because these two years are not just like the previous years spent in academics. This is probably the highest full-time educational degree for most of the MBA students and we must make the best use of this opportunity.
Lastly, I would like to say that knowledge is being distributed at numerous places around you, it all depends on you as to from where do you take it and how much do you retain from it.