'I Knew That It All Comes Down To Hard Work' – Mihir Gupta – CAT'14 98.65%ile – IIM Sirmaur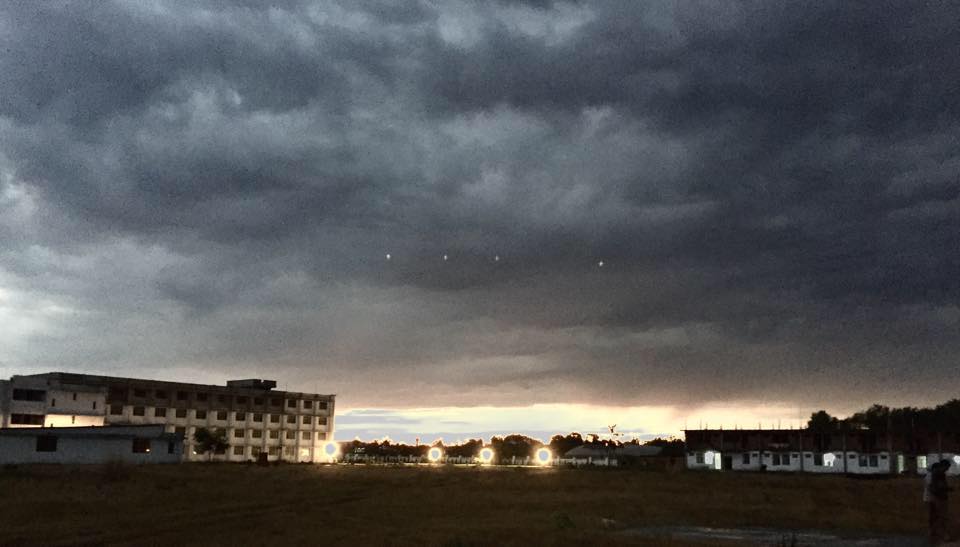 Mihir Gupta has done his engineering in Electronics and Communications from GNDU, Amritsar. He is currently in his second year of Post Graduate studies at IIM Sirmaur. He gave CAT'14 and managed to score 98.65 percentile.Did your engineering background help you during test prep? Did it help you in subsequent rounds (WAT-GD-PI)?
I think being good in mathematics helped me during test preparation, not the engineering background. Though I learned how to finish a book in one night during my engineering days. During the subsequent rounds, being a GEM haunts you as the interviewer digs you on 'Why MBA after Engg?' But it all comes down to overall profile and how one performs during these rounds. The internship exposures do give an edge over non – engineers.
What was your strong/weak section and what was your overall test taking strategy? What was your strategy for individual sections (Quant and Verbal)?
My strong sections were Quant and LR, while I was weak in Verbal. The strategy was not to waste too much time on a single question. I avoided one common mistake made by the aspirants of trying to solve each and every question from their strong areas and skipping questions from their weak areas. For verbal, I focused more on LR as there is no ambiguous answers in this section. With the passage of time, I knew that RC is one area where almost every option is correct and we have to choose the best one and hence attempting RC was the last thing on my list.
How did the GNDU experience help you in test prep? Was Quant Easier? Did the GNDU experience help you in subsequent rounds as well (GD-PI)?
GNDU gave me opportunity to participate and conduct various tech fests, which added to my profile. Quant was easier when I appeared for CAT. Some tricks, which I learned during my coaching, helped me in solving difficult questions within a few seconds. Like I already said, the opportunity to participate and conduct fests and the internship exposure given by GNDU, helped me in the subsequent rounds.
What was your verbal strategy?
I concentrated more on LR. I started reading newspaper to increase my reading speed. I tried using the new words while interacting with others, which helped a lot in improving my vocabulary. I bought some novels from my favorite genre, which can be very helpful in RC. I even made few vocab cards which I carried in my pocket to utilize the free time.
What do you think you did right during test prep? What was it that you did right on Test Day?
I never missed any mock test, which gave me a fair idea about where I stand and where I need to focus more. I even took backup classes meant for other students. On the test day, I reached the venue much before time. Fortunately I took a power nap, after completing all the formalities, which helped me in attempting the test with a fresh mind. During my engg test, I couldn't attempt many questions because of the nervousness, but this time I didn't let that happen.
What was your test prep strategy over the few months leading to the CAT? (last 3 months, last month, last 15 days)? Was it a test series inclined one or a chapter by chapter strategy?
Frankly speaking, it was the last few months before the exam, when I actually realized that I have to manage my time and work hard if I want a decent percentile. I decided to complete at least one unit a day so as to have one month for revision before the exam. I knew I could get at least 90 percentile, which also boosted my confidence. During the last month, as I was unable to complete the self imposed target, I revised my target and with it I stopped reading extra material for RC. I deactivated my fb account, two weeks before the test and house arrested myself.
What was your strategy for the D-Day and what do you think you executed the Best on the D- Day?
My brother gave me a surprise visit on the D-Day, which worked wonders, as I was feeling home-sick. He assured me that my hard work will not go in vain. I remained calm during the test and attempted 35 questions per section, which was below the average. This number didn't bother me much as I knew that at most one or two answers can go wrong. The ability to switch between sections also helped me by giving more time for Quant.
How did you prepare for WAT-PI and GD?
Reading newspapers helped me a lot during WAT-PI and GD. In addition to that, I read all the magazines pertaining to current issues and never missed any workshop, organised by my coaching institute. I used to think that percentile is the only thing one needs to get into an IIM, but mock PIs opened my eyes. I participated in various mock GDs, which gave me confidence to speak in front of others, and increased my knowledge. I tried to be honest during the PIs and I think this is the best strategy to crack a PI.
Anything else you want to add.
Being into an IIM is a dream come true for me. But this is just a start and the best is yet to come, that's what I learned from the one year I spent in IIM Sirmaur. I converted other baby IIMs too but chose IIM Sirmaur, because I knew that it all comes down to hard work. To the aspirants, I wish good luck and always remember the adage 'Hard-work is the key to Success'
IIM Sirmaur
Indian Institute of Management, Sirmaur is one of the newer IIMs established in 2015. Located in the holy town of Paonta Sahib, IIM Sirmaur has come a long way since its inception, becoming a center for multiple flagship events like Leadership Summit, AIM, TEDxIIMSirmaur as well as MDPs and partnership with NSRCEL for women entrepreneur boot camps. IIM Sirmaur has conducted a successful International Immersion Program for the past two years in Slovenia and Italy.