'I Liked The Mix Of Academics And Fun At MYRA' – MYRAcle, Ishtpreet Singh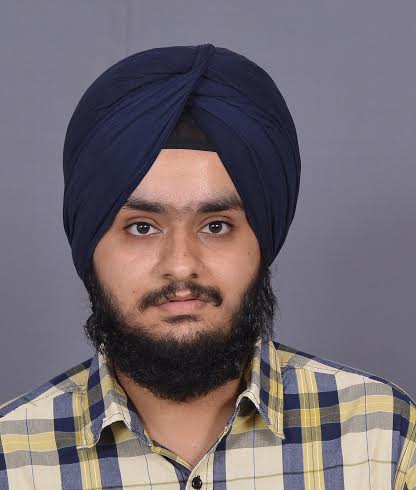 This  season we bring you the second part of our series "MYRAcles". In this part, we talk to the young talent at MYRA School of Business, Mysore and share some interesting experiences that they had at the school. This time, we met Ishtpreet Singh, a second year PGDM Student at MYRA.
1) Tell us something about your academic journey.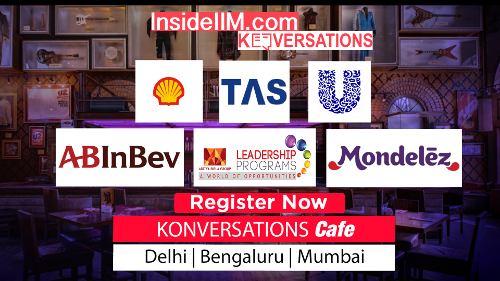 I did my schooling from Guru Nanak Public School a premier school in the industrial city of Ludhiana in Punjab. I completed my matriculation in 2008 and higher secondary in 2010 from CBSE board scored good marks and got admission in the BBA 3 year full time course at Aurobindo College of Commerce and Management the best private college in Ludhiana and during my graduation I did my internship at IDBI insurance. I prepared for MBA entrance exam
2) How did MYRA happen to you?
I got a good score in MAT based on which I got selected in various MBA institutes in Delhi and Hyderabad.One of my seniors from Aurobindo college , with whom I was in touch on facebook told me about MYRA in Mysore where he had taken admission in the PGDM course. I got in touch with Mr. Arun and was called to Delhi for the final interview. All my apprehensions about MYRA being a new institute were laid to rest by Mr. Naga . My father spoke to him as well in detail.My parents and I were convinced that studying in MYRA would be a better option than Delhi/Hyderabad.So that is how I joined MYRA….an institute far from my home but close to my heart.
3) Tell us something about your summer internship.
What was the most exciting part during these two months of industry interaction? I did my summer internship of 2 months with renowned Future Brands in Delhi. This year at Future Brands we worked for a project named "Bharat Darshan".During the course of our project, we tried to understand the mindset of NCR people better in terms of their eating habits,lifestyle and shopping habits especially grocery and vegetable shopping.
It was a qualitative study in which we interviewed people by visiting their homes and made presentations.We also made some interesting videos and took pics of their homes, refrigerator and kitchen.
We also visited local markets and restaurants to study the diverse food and consumption habits of people.
This project especially helped us in improving our communication skills by meeting and talking with unknown people.We realized the importance of networking as we were introduced to these households by people known to our friends and relatives.Last but not the least we faced the harsh reality to survive in a metro like Delhi. Initially everything was an ordeal right from finding,bargaining and zeroing down on a flat within our budget.We also learnt to handle things like grocery shopping and dealing with our domestic help such as cook and maid servant
Interacting with people from NCR gave us interesting insights to their food habits. People from Gurgaon and certain regions of Noida are more experimental and try out new cuisines but at the end of the day, they vouch for traditional Indian food with variations like using olive oil and cooking techniques like baking, grilling, stir frying instead of cooking on slow fire is a new trend.
Overall it was a very good learning experience and we gained a lot of practical tips and insights about branding.
4) How has post graduation helped you in honing your skills and going that extra mile, considering the fact that you are from a management background, you must have learnt some skills during your BBA?
BBA was just a theoretical outline of various management subjects. In MBA we got an in depth knowledge of various topics through the immersion method of teaching in module form at MYRA.The international faculty broadened our horizons and we got to learn from the best.We also got a fair idea of global practices in management. I learnt to make presentations on various topics and also got more confident in public speaking and interaction.
5) How was your exchange semester at MYRA?
Unfortunately I did not opt for the exchange program. However, I compensated by doing an exciting summer internship of 2 months with Future Brands in Delhi.
6) What do you like most about MYRA?
I liked the mix of academics and fun at MYRA. I also liked the modular method of teaching and appearing for tests at the end of each module instead of cramming for semester/annual exams.I also liked the personal attention given by the faculty to each student and bringing out the best in each student.
7) Any advice for budding aspirants and your juniors at MYRA?
MYRA is a wonderful institute with great teachers and mentors.If you want to get an MBA degree in India with a feel of studying in a university in US/Europe then MYRA is the place for you.Study sincerely as there is no short cut to hard work but have fun as well.
Everything about MYRA is available here – myra.insideiim.com
This is a promoted feature story.