'I Must Have Taken And Analysed More Than 50 Mock CATs Almost Every Year' – Commerce Grad At IIM Visakhapatnam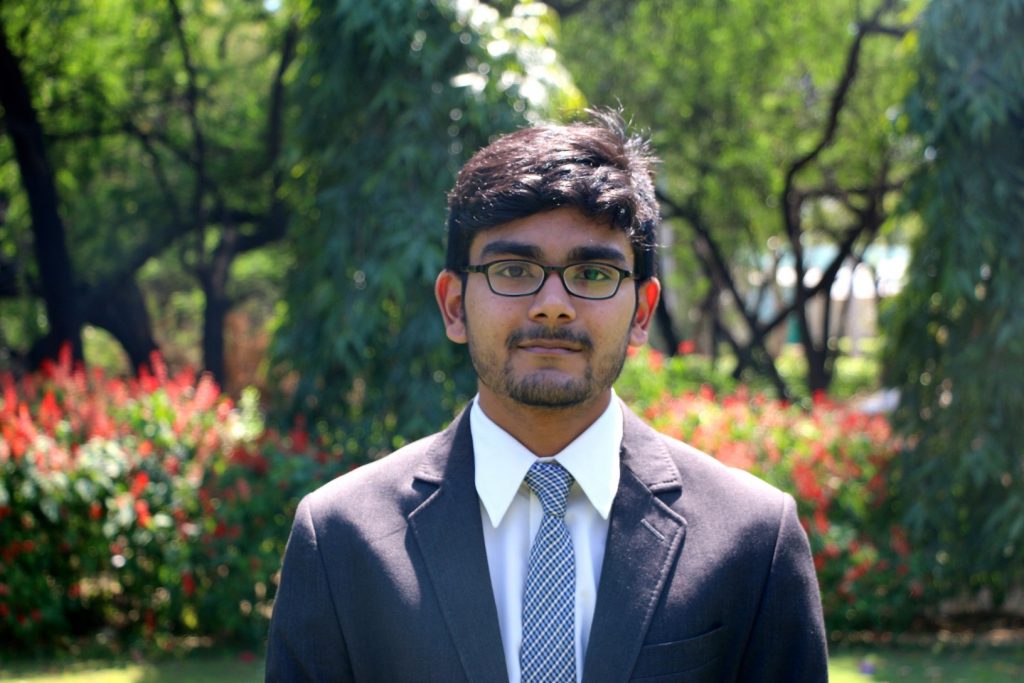 In our special series, we endeavor to bring together experiences of students belonging to diverse academic backgrounds  and how they made it to the top schools of the country, especially when the MBA scenario is highly dominated by engineers. This series is an attempt not only towards highlighting success stories but also to cement the fact that there are many roads to clinch a seat at the premier schools of the country.
Abhishek Jain hails from a small town named Kishanganj near Siliguri, and yet he has made it to one of the top schools in India – DPS R.K. Puram, New Delhi and then to one of the best colleges in the country – St. Xavier's Calcutta. He believes that success isn't limited by how small your hometown is. He has a flair for writing and also maintains a blog at dubsjain.wordpress.com. A BBA in Marketing has made him develop an inclination towards the fields of brand management and advertising. Following it up with a stint at Groupon India in the capacity of a Marketing Consultant has further sharpened his skills and passion towards the same.
How does it feel to be one of the few non-engineers at an IIM?
It feels great, to say the least. The fact that only about 10% of the students at IIMs comprise of non-engineers, having made it up here makes you feel confident about challenging stereotypes. In the campus, it feels different. You know you have different strengths and weaknesses. The idea is to embrace your identity. You know there are subjects like Marketing and Economics which can go a long way in feeding your ego and at the same time there is Quant to make you feel so little about yourself. The amusing thing is that the situation is exactly the opposite for the rest of the batch. But this is where the entire ecosystem of a B-School comes into play. Just because you're not good at something doesn't mean you're of no good. In a b-school, someone may be a marketing god but may nearly fail their quantitative methods exam. Another bloke might be exceptionally brilliant at corporate valuation models but might have trouble writing reports. Everyone has their own unique strengths. You just need to figure out what yours are.
What prompted you to take the plunge and pursue a management degree after graduating in Business Administration?
Coming from a commerce background and not opting for a CA, an MBA was always at the back of my mind. The only question was when and from where. My tryst with CAT started back in the year 2012 when I was only in the final year at St. Xavier's. It was always the next logical step after a BBA in Marketing. In fact, I remember I had even taken admission at a premium college then (XIMB). Had I not opted out, I would have passed out by now and been an alumnus already. It was, however, my love for marketing that made me opt out. I had converted HRM. I virtually went on to work for a renowned  E-Commerce company in Marketing, but an MBA was always due. When I converted IIM Visakhapatnam which was mentored by IIM B this year, I thought it was time.
Being from a non-engineering background, how was it to prepare for CAT? What was your preparations strategy?
Similar to several non-engineering students, Quant was always my Achilles' Heel and the major portion of the preparation was devoted towards the same. However, you must have known by now that this was not the first time that I had taken the CAT. It was a regular in my calendar every year like the Diwali or Holi. With time, I had known how to tame my Achilles' Heel. I think I must have taken and analysed more than 50 mock CATs almost every year. The strategy though was simple every time – clear the cut-offs in Quant and maximise the score in LR/DI and Verbal Ability. In 2015, the level of difficulty of Quant was comparatively a lot easier than the previous years. I think that helped too.
Did your academic background help you have an advantage in terms of academics at the Business School?
Absolutely. I have been already introduced to most of the subjects in the course during my graduation at St. Xavier's, although the depth and way of teaching at an IIM are totally different.  Coming from a different background showers you with a different perspective and it always helps in Class discussions and Group work. It feels good when your peers approach you to discuss cases for a subject you have had a previous experience in (like Marketing in my case). You are also clear on what you want out of the B-School so you have the road planned out. When your peers are contemplating to choose between Marketing and Finance, you are confused between Category Management and Sales. But again this might be a double-edged sword.
What are your expectations after having graduated from IIM V? What kind of roles would you like to pursue? (in terms of career opportunities)
I would love to go back to E-Commerce in the roles of Category Management or Marketing. The fast changing world of E-Commerce and the level of flexibility and autonomy one gets in the same in unmatched. I am also interested in media and sports management and will be eager to explore any opportunities presented to me in the same. I am confident that the exposure at IIM Visakhapatnam will provide me with the platform to pursue the same.
Any message for the non-engineers aspiring to join an IIM?
The journey up to here might seem difficult, but it is amazing once you have made it. The number of non-engineers in IIMs is increasing every year. There is a reason why the IIMs are giving brownie points to you during admission. I don't think there is anything for any non-engineer to be intimidated. In fact, it is an advantage if you are coming from a diverse background to any B-School. So just be confident and believe that you make it to any B-School of your choice.