'I Quit My UPSC Coaching And Applied To Only One B-School After A Gap Of 2 Years' – Shama Chalke, TISS Mumbai – Best30 – Class Of 2019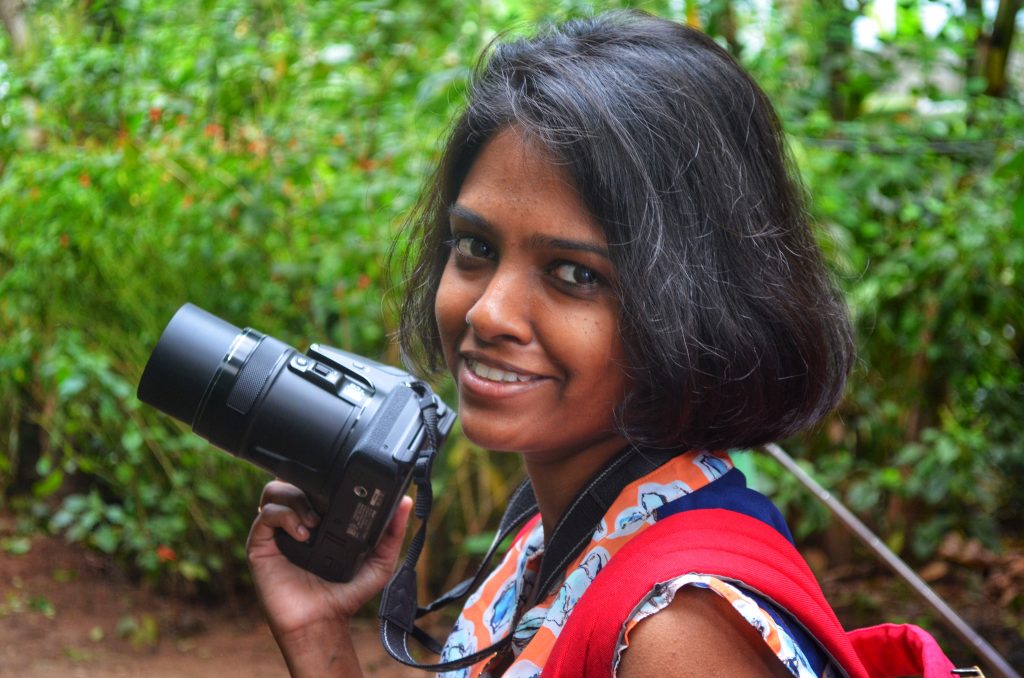 Shama Chalke brings together insights from diverse disciplines of history, public policy; proficiency in French and her love for photography and poetry. She has worked previously as a CSR consultant and maintains two blogs called HR Sapiens and Of Reves and Realities.
A proud nerd, Shama has a steady record of academic excellence and has won several gold medals in paper presentation competitions. In her current phase of life, she is studying HRM&LR at TISS, and she works part-time at a consultancy called Alchemy of Organization Development. An avid reader and Potterhead, she is excited to walk soon in the shoes of a Tata Administrative Services Manager.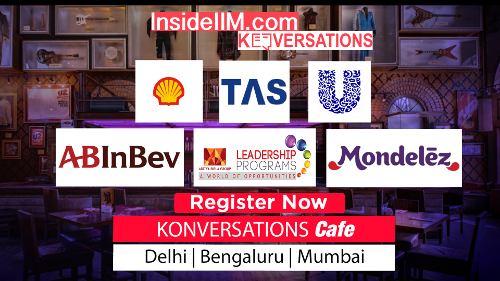 What is the one thing you can claim to have some level of expertise or depth of knowledge in – it could be anything – a subject, a sport, a hobby, a venture, an initiative which has led you to do deep work in that field?
I wrote my first poem at the age of ten and the position of student editor for the school magazine was instated because my teachers recognized the immense potential in me. Writing – both prose and poetry have been a passion and talent that I cherish within myself. I took up script-writing for movies in undergrad and it culminated into contributing for the French version of the script of 'The Untold Tale', shortlisted at L'Atelier at Cannes Film Festival in 2013 along with National Award winning director Shivajee Chandrabhushan.
Later, I took up extensively towards blog-writing to share my thoughts with a wider audience. I contributed to a blog called 'Howtocracktiss' for preparation of TISS with a readership of more than one lakh. I maintain a blog for personal musings called 'Of Rêves and Realities' and a professional blog to share HR learnings called 'HRSapiens' with readers across 80 countries.
Since last one year, I work part-time with an OD consultancy called Alchemy of Organization Development and contribute extensively to develop content for the programs and the different interventions conducted. This offers me a great opportunity to combine my passion for writing with my HR knowledge.
Name an instance where you wanted something and went out of your comfort zone to achieve it OR Tell us the biggest risk you have taken so far in your life.
I was in school when I had made the choice to become an Indian Foreign Services (IFS) Officer. All my academic choices – shift from sciences to arts, graduation in history, French language certifications, Masters in Public Policy and then a career break despite being offered top campus placement were made in order to pursue my dream to become a diplomat.
After two years of preparation for civil services exams, I did not gain any success. I had deliberately not pursued any professional course despite stellar academic performance since SSC, to pursue my IFS dream. However, after two years, I realised that I was wasting my energy and talent in the pursuit of an elusive goal.
It was time for me to take a leap of faith and embark upon a new road. I quit my UPSC coaching in Pune, which was a considerable financial and emotional investment, and applied for only one B-School – TISS. I knew that despite being talented, I had downplayed my profile by giving priority to civil services preparation and had a two-year long career break on my CV. I cleared TISS in the first list itself and successfully made the transition towards a new goal of corporate success.
When was the last time someone relied on you? OR What did you do which was purely for someone else – a truly selfless act.
During my very short stint as a CSR consultant, I was faced with a moral dilemma during a computer allocation drive by a noted corporate client. I had a limited number of computers to be distributed to a select number of organizations. An established organization of repute made a detailed application to the call for proposals. However, there was another organization from a rural Maharashtra called Aai Foundation with no access to computers or the internet and in dire need of the allocation. The founder – Mr Santosh, spoke to me with great pain about the orphans in his school and the importance of computers for their education and securing a sound future for them. I felt a dire need to allot the computer to them though their application had reached us two days late. I spoke to my manager and reiterated how the rural organization was worthy of the computers and more in need of them than the established organization. After receiving the computers, Mr Santosh called me and a small girl from the school spoke to me. She said that I made magic real for her and the other orphans in the school by sending those computers. She said that some day they will have internet on the computer and she would write her first e-mail to me.