'I Somehow Managed To Achieve The Impossible Trinity Of MBA Life: Academics, Competitions And Fun' – Arun Maithani – Best 50 – Class Of 2016′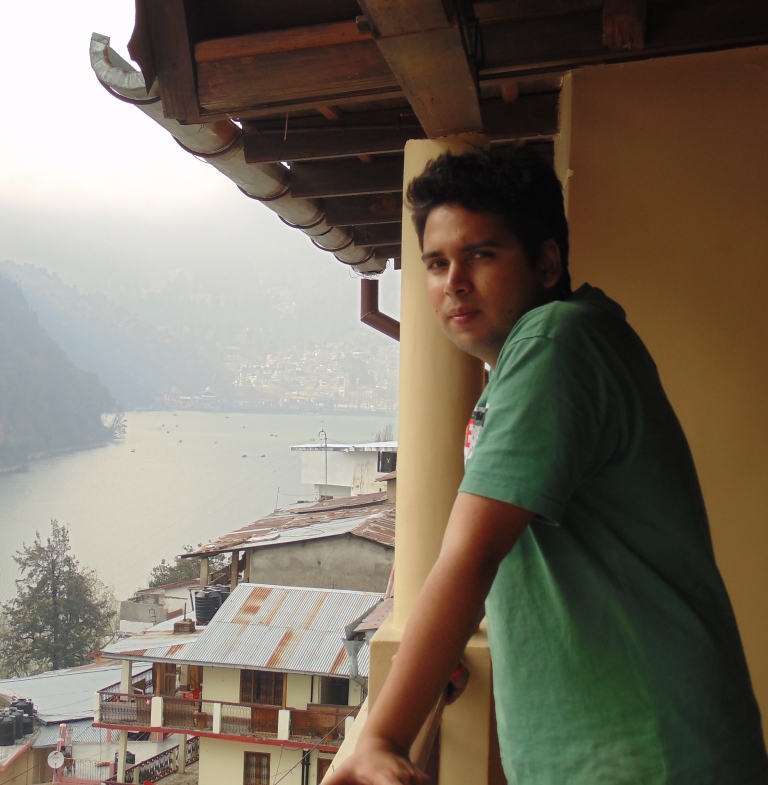 Arun has been chosen as one of the top 50 most employable candidates across schools and programmes in India for the Class of 2016. He has one of the best 50 profiles among the candidates who participated in the Best50 competition.
About Me
I did my engineering from Delhi College of Engineering and worked with Tata Motors for around 2 years as an Assistant Manager in their Purchase and Supply Chain function, before joining IIFT. In fact, at that time, I was their youngest purchase buyer and looked after the sourcing of body electronic components and horns for all the six plants. At IIFT Delhi, apart from being the 1st year topper, I participated in numerous extracurricular activities. I was part of a 20 membered Indian delegation selected by GOI for an exchange program to South Korea- the only MBA student member in that delegation. I've also been recently awarded OP Jindal management scholarship.
What have you done at your Post-Grad/Business School/Undergrad level that makes you stand out from the crowd? I somehow managed to achieve the impossible trinity of MBA life: academics, competitions, fun! Apart from being the first year topper at IIFT Delhi, I participated and performed well in several extracurricular activities and corporate competitions. To list a few:
Received a scholarship of INR 1.5 lakh as part of O.P. Jindal Management Scholarship 'aimed at promoting academic and leadership excellence and innovation'
Part of a 20 member delegation selected by the Ministry of Youth Affairs, Government of India for an exchange program to the Republic of Korea from 2nd – 12th June, 2015 – only MBA Student to be part of the delegation
National Wildcard Winner, HUL's flagship case study competition LIME, October 2015
Representing IIFT in the prestigious CFA research challenge, October 2015 – North Zone Winner, National Finals in January 2016
National Finalist, The Strategist League 2014, Accenture Strategy's Case Study Competition for top 10 B-Schools to develop a 5 year strategy roadmap for an automobile OEM
Campus Finalist, Mahindra War Room, Strategy case for Mahindra Saboro, October 2015
Campus Runner Up, Brandstorm, the annual case study competition of L'Oréal Paris, 2014
Campus Finalist, Brew-A-Career, SABMiller's annual case study competition
Winner, Fusion- a pitch book preparation event of Capital, The Finance and Investments club at IIFT
Campus Winner and National Runners up, nGenius, flagship case study event of SCOPE, the supply chain, operations and energy club of IIFT Delhi
Campus Winner and National Runners up, The Markician, flagship case study event of Brandwagon, the marketing club of IIFT Delhi
If you had unlimited money, what would be that one mobile application that you would create and what problem would it solve? For a developing country like India, health remains a primary concern. However, even with a booming app culture, we lack a comprehensive digital health solution. Though there have been sporadic developments in the past, they fail to address the issue comprehensively and rather focus on isolated individual islands such as simple medicine delivery solution. I would however like to build an application that would serve as a complete "health companion". The application would be a single point access gateway for all the health needs. It would have the following features to start with:
Listing of testing labs with charges and facilities available. Also allows you to book appointment through the app or request sample collection from home. Also reports would directly be forwarded to your account on the app
Cloud storage for your medical reports and medical history. Users would have an option to share the history with the doctor they have booked appointment with
Listing of doctors and specialists with patients' feedback and reviews. Allows you to book appointment through the app, chat and video conference with doctors remotely
Doctors would be able to prescribe medicines through the application itself. Patients would have the option to order medicines online. The application would also remind you to take medicines
The application would also monitor your daily physical activity and share this data with your physician for his review
Other than this, the application could later include a real time blood banks database, and can be developed as a marketplace for nutritional supplements and health products.
The opportunity here is huge and this is not just in terms of market and expansion potential but also owing to the value this application could create for people, especially for patients suffering from chronic diseases, elders and people needing regular medication. This is an opportunity to earn revenue while serving people and saving lives. 'Google' for health is waiting to happen.
Meet the rest of India's 50 Most Employable Management Graduates from the Class of 2016 here.