'I Started Preparing For CAT 2015 In August 2014' – Bhavya Rastogi – CAT 2015 – 97.45%ile – IIM Shillong Joinee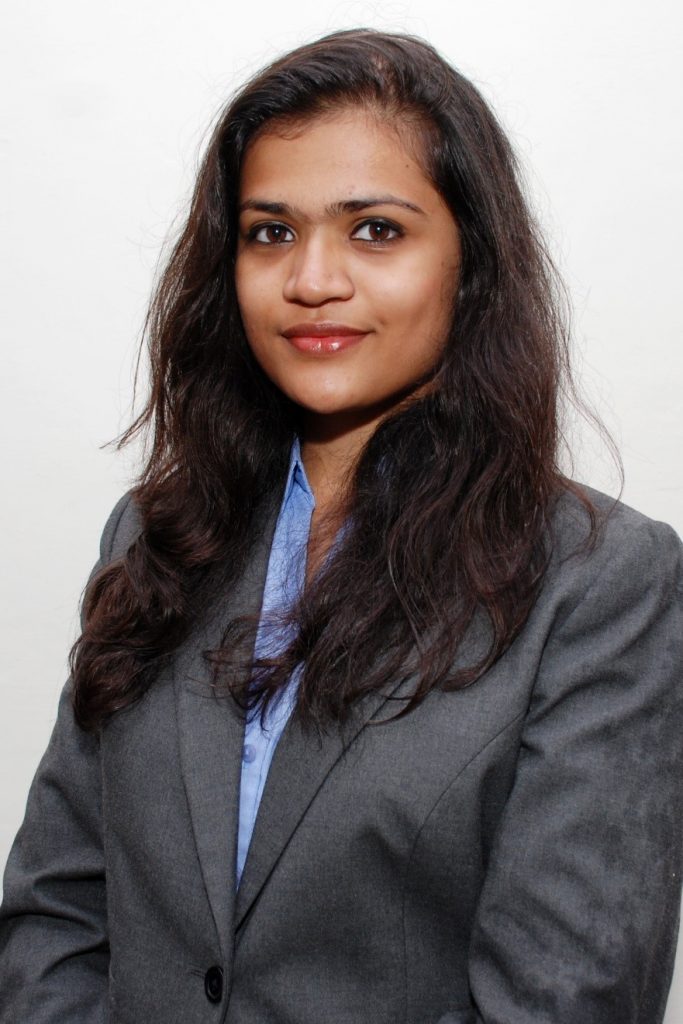 Bhavya Rastogi, born and brought up in Ghaziabad, Uttar Pradesh. She pursued B.Sc. (Hons.) Mathematics from IP College for Women, University of Delhi. Since her initial years, she has been a consistent performer for which she held the scholar title for seven consecutive years. Swimming, gardening and writing are some of her favorite hobbies. She shares with us her experience of how she prepared for CAT'15 and aced it.
What made you pursue MBA, and why IIM and not any other top B-School?
To reach to a position which allows me to realize my aspirations, I required skills which could be learned and mastered through proper guidance and training. MBA would inculcate in me those skill set to ensure a holistic development. Also, MBA was a necessary step to fast-track my career.
Apart from IIM Shillong, I converted NMIMS, MBE/MFC, IIFT and IIM Indore-Mumbai Campus. I decided to take admission in IIM Shillong because of its small batch size which has a large diversity of students. And today, I am proud to be a part of IIM Shillong.
When did you start preparing for CAT? And did you change your preparation strategy after the announcement of the pattern change or you followed the same routine?
I started preparing for CAT 2015 in August 2014. Initially, I started with the basics of algebra, arithmetic and geometry. It was not until June 2015 that I started appearing for mock tests. After the announcement of the pattern change, I had to change my test-taking strategy as it would involve managing one section per hour. I practiced a lot of mock tests in the new pattern so as to adapt and acclimatize to my new strategy due to time constraints.
How was your experience of CAT, since the pattern changed, calculator was introduced?
CAT 2015 was not very difficult as compared to that of the previous year. Though the DI/LR Section was very difficult and the sets were highly data extensive. Since the calculator was introduced, it was of great help in the data interpretation questions and not in any other section of the CAT Exam.
What was your strong/weak section and what was your overall test taking strategy?
In my mock tests, I usually got balanced marks throughout the three sections. However, I considered myself relatively weak in the VARC Section. I believe in the saying that my teacher told me, "It is attitude and not aptitude that is important to achieve success." Hence, self-motivation and a positive attitude are  pre-requisite to crack the exam. Other than this, perseverance is the key because consistent efforts are required for fruitful results. My preparation strategy was a blend of positive attitude with a lot of hard work and determination.
What was your strategy for individual sections (Quant/Verbal/Data Interpretation/Reading Comprehension)?
For QA, initially I practiced arithmetic from Quantitative Aptitude by RS Agarwal to develop a foundation of the basic arithmetic concepts. For all other sections, I practiced mocks, test series which helped me identify my weak/strong zones and reflected upon the time I invested in solving some particular type of questions. Practicing previous years' CAT questions also helps you to understand the underlying concepts. To overcome my weakness in VA/RC section, I started reading good English material which not only improved my grammar, vocabulary and reading skills but also enhanced my knowledge and made me well-informed.
What do you think you did right during test prep? Did your educational background help you during test prep? Did it help you in subsequent rounds (WAT-GD-PI)?
Starting early is the key, I believe. I started preparing for CAT 2015 in August 2014. I had finished my syllabus by June 2015 so that I could whole-heartedly focus on the test series and analyze my weak areas. Growth and learning is an ongoing process and the entire journey to get into a good college is a great learning curve. I believe, self-motivation is an imperative to achieve goals in life.  Having pursued B.Sc. (Hons.) Mathematics, I believe I possess analytical skills which aided me in thinking strategically in the Quant section. In the subsequent rounds of GD-WAT, though, my educational background did not help much. However, in the interviews, I was mostly asked questions on higher mathematics including real analysis, integration, and statistics including normal distribution.
What was your test prep strategy over the few months leading to CAT? (Last 3 months, last month, last 15 days). Was it a test series inclined one or a chapter by chapter strategy?
I always took mock tests on a continuous basis. However, I didn't take the percentiles, whether high or low, very seriously. I focused on reviewing the test, analyzing the mistakes/errors and revising the good questions and concepts time and again. Also, I took a lot of mocks as they taught me to manage my time well across the three sections. Extensive practice gave me a good feel and I got to know which questions I'll be able to solve and which ones would eat my time. In the last month, I followed a test series inclined strategy where I analyzed the tests and reviewed my gray areas so that I could work on those areas to enhance my score.
What was your strategy for the D-Day and what do you think you executed the Best on the D- Day?
On the CAT Day, I kept my cool and relaxed. I went to the examination hall with an optimistic attitude backed by a firm belief in my efforts. I did not do any extensive last minute preparation and neither did I practice any new questions before my exam. My last-minute preparation involved reviewing the concepts, formulae and notes that I had prepared in my notes. My CAT test taking strategy was to maximize my score in my forte, that is, QA. Since the DI/LR section was difficult in CAT 2015, I emphasized on attempting only a few questions but correctly so as to minimize the negative marking. I could manage my time well in the VARC Section too.
How did you prepare for the group discussion? What was the topic and how did you tackle the GD round?
For the preparation of Group Discussion, I started gaining detailed insights on the trending topics from the newspaper. I participated in the GD/WAT processes at IIM Ahmedabad, IIM Kozhikode, IIM Indore, IIM Shillong, SPJIMR, IIFT, MBE/MFC and NMIMS. The GD/WAT topics at these respective institutes were as follows:
IIM-A: Some case analysis on an NGO
IIM-K: Inclusion of mixed generations in the workplace
IIM-S: Sometimes it is smart to be a little dumb
SPJIMR: Impact of social media and Television on the society
IIFT: Falling global oil prices
MBE/MFC: Sports industry in India
NMIMS: Case analysis on education in primary schools
What resources you used to refer while preparing for the essay writing? (Please mention the topic)
One of my favorite hobbies is writing. I love to write during my leisure time as it is a way to channel my thoughts into words, thereby, giving me a clear perspective and a clarity of thought. For essay writing, I did not prepare much. I rather focused on reading a lot of material so that I could build on the content.
How was the interview experience like? What was your preparation strategy and how did the interview turn out to be?
In my interviews, I was mainly asked about my academics, that is, questions related to higher mathematics. Few questions were also based on general awareness, current affairs, hobbies and interests. For interview preparation, I revised my graduation subjects thoroughly. Besides the subject knowledge, I gathered information on the trending news at that time, namely, Annual budget 2016, JNU Fiasco, Railway Budget 2016.
About Bhavya:
Like the meaning of my name suggests, I intend to make my life grand, elegant and beautiful by becoming a role model, an inspiration so that people remember my name thereafter.