I Was Able To Gather Contacts Of Purchase Managers Of Around 250 Key Accounts And Even Crack A Few Deals – Soumya Surabhi's Internship Experience at Hector Beverages Pvt. Ltd. (Paperboat) – IIFT Delhi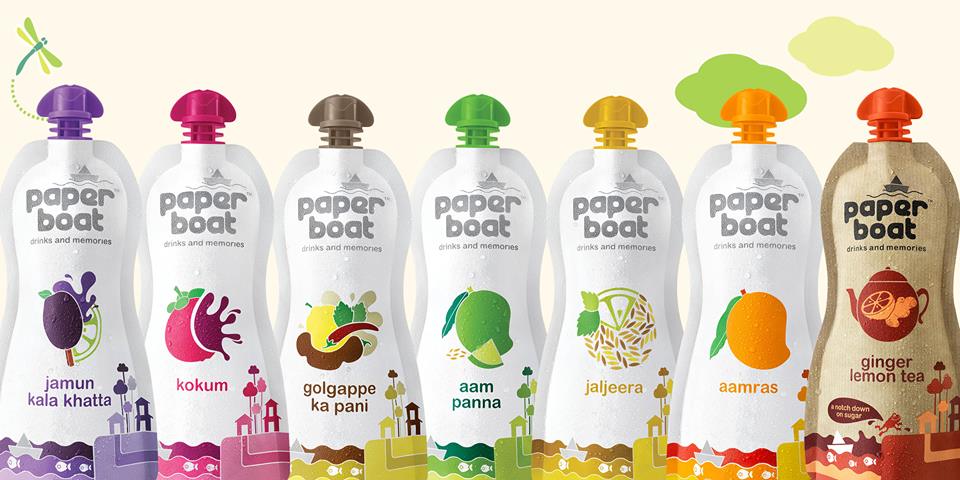 Probably the only company in these many years that has taken the beverage industry by storm with traditional Indian ethnic drink under the Paperboat brand (launched in 2013) would be Hector beverages pvt ltd. (also the maker of tzinga).
Be its distribution, or its online & offline campaigns, or its packaging or the austere sketches and scribbles on the pack or a slogan instigating nostalgia– 'drinks and memories' & 'no colours, no preservatives, just good old goodness', each one of these combined together generates a positive anticipation of the brand and reaffirms that despite beverage giants like Coca Cola, Pepsi etc. being visibly present in the market, paperboat is here to stay.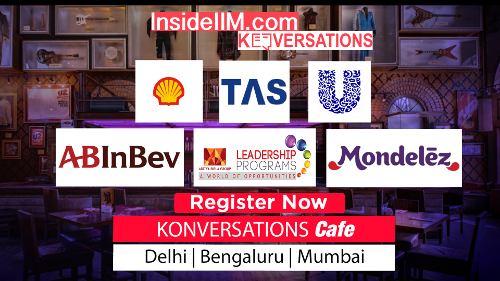 Just 1 month after bagging the internship offer with Hector Beverages, I get a beautiful present delivered at my doorstep. I could not resist beaming with pleasure after receiving a box that had few flavours of paperboat drinks, a novel, a sticker & a supercool letter welcoming us interns into the Hector Beverages family.
Months passed by in the blink of an eye and I flew to Bangalore on 3rd April (on my birthday 😉 ) for a 4 day induction at the corporate office. What more do you need to be ecstatic on your birthday when you get to know that the staffs of the hotel, where you have been provided accommodation have shifted you to the penthouse apartment of the sophisticated business hotel (lucky me 😉 ). At the hotel, I meet the 8 interns from few other premier B-schools of the country like IIM Ahmedabad, Kozhikode, Shillong, MDI, NITIE, NMIMS, IMI.
Next day, the hotel's cab drops us at this location where there are no multi storey buildings accommodating corporate offices, but a castle. Yes, you heard it right!! A castle named Finchley castle, having an age old charm, with a swimming pool in its garden and Hector & Bev (2 friendly dogs who are the members of the Hector Beverages family) welcoming us to the castle. The whole bungalow/castle is designed so as to ensemble with the theme of the paperboat brand – "drinks & memories". Have a look around the paintings and sketches, intricate craftworks that adorn the walls, the furniture and your childhood memories come gushing back to you.
4 days Induction included meeting the CEO, CFO, nationals sales head, the marketing head etc., and not for a single moment during the interaction did we feel intimidated of the fact that we were actually conversing with few of the poster boys of India's entrepreneurial revolution. The meetings were followed by a one day visit to the manufacturing plant of paperboat at Mysore and one day stint at the general & modern trade. After which, we were sent off to our respective locations from where we shall be working as sales & marketing intern.
I was allotted key accounts division where I was given a project titled "Acquisition of large customers" and was posted at Mumbai. Well, for people who are unaware of what key accounts division is, anything that doesn't come under the purview of general & modern trade falls under key accounts like airlines, railways, 4 star & 5 star hotels, resorts, movie theatres, cafes, quick serving restaurants, wedding planners, sports & recreation clubs etc. My internship project does sound glamorous, but at the end of the day, it's all about convincing your customers to buy your product. One major hurdle that you face while working in the key accounts division is the time taken for a lead to get converted. Thankfully, I got a brilliant sales team in Mumbai to work with and the kind of support I had from people working there, right from the mentor, to the manager, to the sales executive was immense.
Working in the key accounts division gave me the opportunity to meet the national purchase director of a few reputed organization like JW Marriott, The Fern, Hard rock cafe, Mad over donuts and a few other 5 star hotels & restaurant chains. I was astonished by the way we were treated as an employee at Hector Beverages, not just as an intern and by the responsibility that was given to us from the very first day. I would like to reiterate that learning was immense. I was able to gather contacts of purchase managers of around 250 key accounts and even crack a few deals. The challenges involved in the project always kept me on my toes, which has definitely enhanced my marketing skills and has sharpened my business acumen. I also got an opportunity to see another brand which is targeted towards kids called "Top Secret" being launched in McDonald's all over Mumbai.
My internship ended with a final review with all the top management of the company and I bade goodbye to the company that has been my home for the past 2 months. I can't thank Hector Beverages enough for all those beautiful memories, for all those gifts they showered upon me, for making me a little more than just sharper, stronger, smarter, and wiser. It wouldn't be wrong if I say "my internship at Hector Beverages (Paperboat) is the best thing that could have happened to me after joining IIFT".
———
About the Author:
Soumya Surabhi, student of MBA (IB) 2015-17 batch at Indian Institute of Foreign Trade (I.I.F.T.), Delhi.