'I was confused after I returned from Harvard' – Ratan Tata at the MISB Bocconi Convocation for the Class of 2015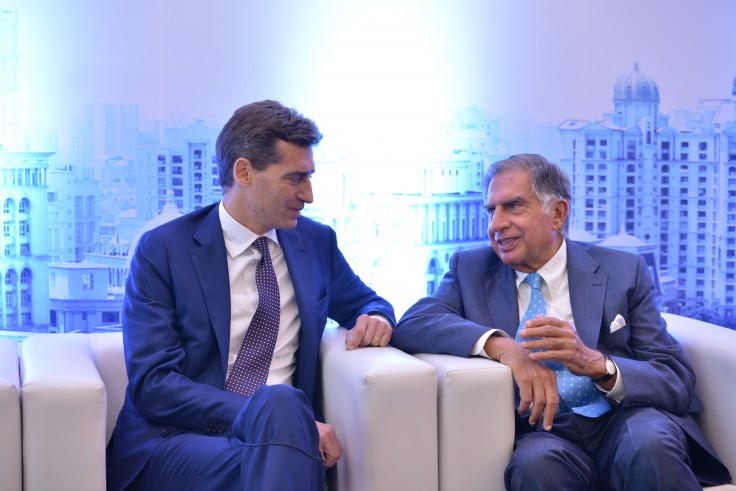 Imagine receiving the gold medal from Mr.Ratan Tata with a Coldplay track playing in the background and the entire room cheering you wildly. That is what happened to Rishabh Jain, the gold medalist from the PGPB – Class of 2015 at MISB Bocconi. MISB Bocconi's second batch was convocated on Friday in style but in a very endearing and intimate manner.
The chief guest on the occasion was the legendary doyen of Indian industry Shri Ratan Rata. As student representative Kala Vaidyanathan noted, to have him was a dream come true for most of the students getting their diplomas.
Mr.Tata said many important things in an open conversation with Andrea Sironi, Rector of Universita Bocconi on the convocation stage. Mr. Sironi quizzed Mr.Tata on the reforms in India, the government, the developing start-up culture in India and his advice to the graduating students.
Here is what Mr.Tata had to say about Prime Minister Modi and the new government :
"There is great hope in the inspirational leadership of Narendra Modi. He is still in the early stages of defining what he hopes to deliver a new India. He has ignited positive sentiments of the people. There is also a willingness among young people to have a new India. However, we need to be patient. We have to give him an opportunity to implement. I hope he provides as much within India as much he has done for India outside India. We should support this government and rally around it. We are all very hopeful in the manner in which he has promised."
To this, Rector Sironi said that a similar feeling exists in Italy about the new Prime Minister Matteo Renzi.
When asked about the new start-up phenomenon in India and his advice to graduating students, Mr. Tata said :
"Let me take this opportunity to congratulate you on your graduation. We are in an important time in India's history. A large percentage of population is moving into becoming the Consuming category. If you have a good idea and reasonable funding there is a huge opportunity if you can take risks. We are attracting huge foreign capital to back these people who can take risks."
"Be like a wet sponge. Maybe I say this because I have grey hair! Do remember that your success is the ability to impact people around you. Don't look at your wealth or your aspirations alone but what you have been able to do, because you have been given the privilege of a good education, which is a chance to help enhance the quality of life of someone else or a community by your innovation or your ingenuity. Spread the opportunity of prosperity to communities around you. I assure you that feeling will be far more satisfying than just knowing that you have acquired great wealth."
Mr. Tata is now the member of the governing council of the Bocconi University in Milan. He said that his association with Bocconi was by accident when he was visiting Milan on invitation by a friend to be part of an interaction youngsters.  On Bocconi's involvement in India :
"It is a great decision by Bocconi to do something in India. Indian graduates are respected around the world but being part of Bocconi alumni will open doors for graduates in India across the world in various spheres"
Lastly, he was reflecting on how he felt when he returned from Harvard :
"I was confused when I returned from Harvard.  I was confused between what I was exposed to and what I was seeing. The on-ground realities in India made me wonder about the applicability of what I had learnt at Harvard. However, often in my career there were sparks of inspiration based on the recollection of my time at Harvard. I am sure you will realize it too  and see that MISB Bocconi has significantly influenced your thinking."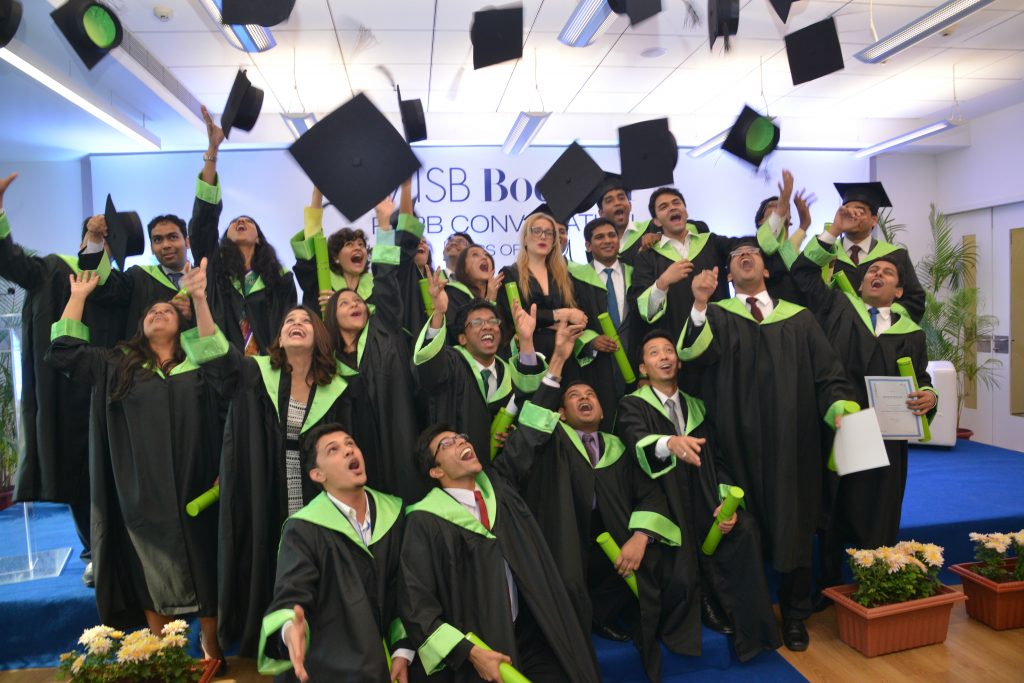 Read everything about MISB Bocconi on InsideIIM.com here