'I Was Drawn To World Politics And International Relations And Stood Top Of My Class In Them' – Utsav Thapliyal – Best30 – Class Of 2019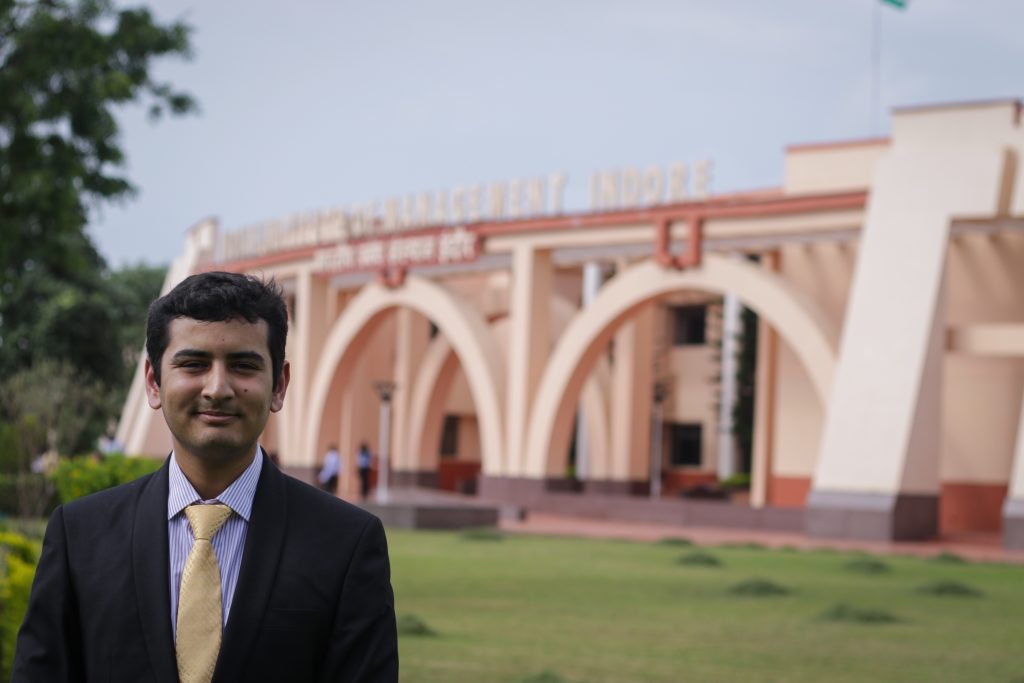 Utsav Thapliyal is from Dehradun, Uttarakhand, and his father is a government employee while his mother is a teacher. He joined IIMI in the IPM program, and he loved the undergraduate curriculum where he studied economics, statistics, and humanities and built a passion for subjects like political science, psychology, and geopolitics.
He is a voracious reader and an accomplished debater. During his MBA, he has been part of Mercur-i, the Marketing club and has also been the Project's Coordinator for Utsaha, IIM Indore's Urban and Rural marketing research fest. He did his summer internship in United Breweries, where he did a sales project on Kingfisher Storm. Previously he has worked with Ronni Screwala's NGO, Swades Foundation, on a project to increase rural livelihood using goat rearing, where he built a sustainable marketing and business model for the farmers. He has been able to channel his interest in International Relations, and is currently working with Intelligentsia Risk Advisory as a Geopolitical Strategy Intern. He has been a delegate to Harvard PAIR Conference in Kuala Lumpur and has also been a student ambassador to Japan. He is enthusiastic about Literature, Poetry, Quizzing, and Writing.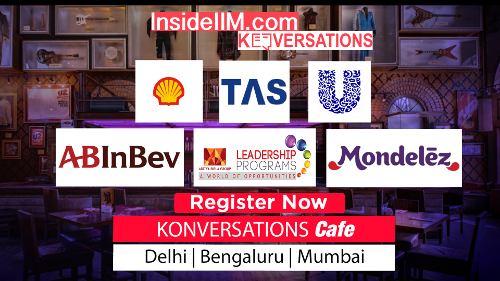 Name an instance where you wanted something and went out of your comfort zone to achieve it OR Tell us the biggest risk you have taken so far in your life.
I went for a Social Internship in the months of April-May, 2017 to a rural area in Maharashtra, where I worked for an NGO, Swades Foundation on improving the livelihood of the people. The internship environment was a very tough setting, and the task seemed to be impossible and frightening to me.
I was given a project about goats, which was against my wishes, a topic I knew absolutely nothing about. Our internship was in a very rural area, distant from any big cities. I was stuck in a remote rural foreign place, in a project I had no liking for. I did not speak the language, did not like the food and did not understand my work or project.
However, I believe that despite the immensely challenging conditions I managed not just to survive but also do a good job. I toured the region extensively, getting to know and understand the lives of the people. I went to different villages in two different talukas and met over 5-6 farmers in all of these villages.
I went to 5 different towns to understand the meat markets of the region and even went to Mumbai to do a market analysis at the Deonar wholesale market.
I built a successful business model for goatry in Raigad district, using a comprehensive examination of goat meat markets in Mumbai and Raigad, and analysis of goat rearing practices in Raigad district. A lot of focus was given on examining problems and issues faced by farmers and building cheap, effective and long term solutions.
The whole experience really pushed me out of my comfort zone. I was exposed to the harsh realities of people living in rural areas, and how carefully planned interventions can actually improve their livelihood, health and overall way of living.
Interestingly, this is how I found a calling for marketing for my MBA years. Once I had done marketing of goats, I was prepared for anything. I was able to channel this further by joining our marketing club and Utsaha, where we did rural and urban market research for various companies. I shall now be joining Make My Trip Group after my MBA, and this internship experience will undoubtedly play a crucial part in all of it.
When was the last time someone relied on you? OR What did you do which was purely for someone else – a truly selfless act.
During my tenure as a Social committee core member, I started a program for the education of mess workers. The institute mess hires child workers who are reportedly all over 14 years of age. Most of these students had dropped out of school at an early age and moved out of their villages to support their family's livelihoods. Thus we started a morning school program for these children. After their night shift was over, the children would come to us, and we would conduct a school for them in the wee hours of the morning.
I consider this program to be an achievement as I was able to motivate not just my team, but also our student volunteers to wake up at 5 in the morning and brave the cold or the rain to teach these students. I am especially proud of the fact that I was able to motivate one of these students to clear his 10th standard, and then move on from working at the mess night shift.
I believe that social and professional mobility is the essential characteristic of a progressive, growing society. And the fact that I could play a role in helping someone escape illiteracy and poverty towards a better future makes me very happy.
This was a task I took up regardless of incentive, no money, resume point or title was given for this, yet my team and I worked for this. I was especially proud to have motivated my group who had no tangible incentive o work hard for this cause.
I hope that ten years down the line I can start a scholarship fund for students of disadvantaged groups to study in the best of institutions since education is the only possible driver of mobility in our nation. I would especially like to do this is the remote areas of my native Garhwal in Uttarakhand, to give children there an opportunity in school and university education that they can only otherwise dream of.
What is the one thing you can claim to have some level of expertise or depth of knowledge in – it could be anything – a subject, a sport, a hobby, a venture, an initiative which has led you to do deep work in that field?
I am very interested in geopolitics. I got the opportunity to study political science and humanities, at IIM Indore as part of my IPM program. I was especially drawn to courses like World Politics and International Relations and stood top of my class in them. Subsequently, I have worked in this area with a Delhi based consulting firm that specializes in geopolitical consulting and risk advisory. With them, I have written risk profile articles of different geopolitical trends and events. At the same time, I have immersed myself in it academically, I have read on the topics extensively. I even got to work on these topics academically in college. Thus I was able to build an academic interest and use it to further myself professionally and intellectually. I firmly believe that even though an MBA does lead to a lot of development in a person, it fails to challenge students on an intellectual level. While it builds frameworks for problem-solving, it fails to inculcate varied perspectives and a higher order of critical thinking which is needed for successful managers and conscientious human beings, which are instilled by liberal arts studies. Thus I am really grateful for my IPM undergraduate courses that broadened my horizons and gave me a better platform for my MBA.