The Pluciano Fernandes Story – The MYRAcle Who Is Fast Becoming A Real-Estate Expert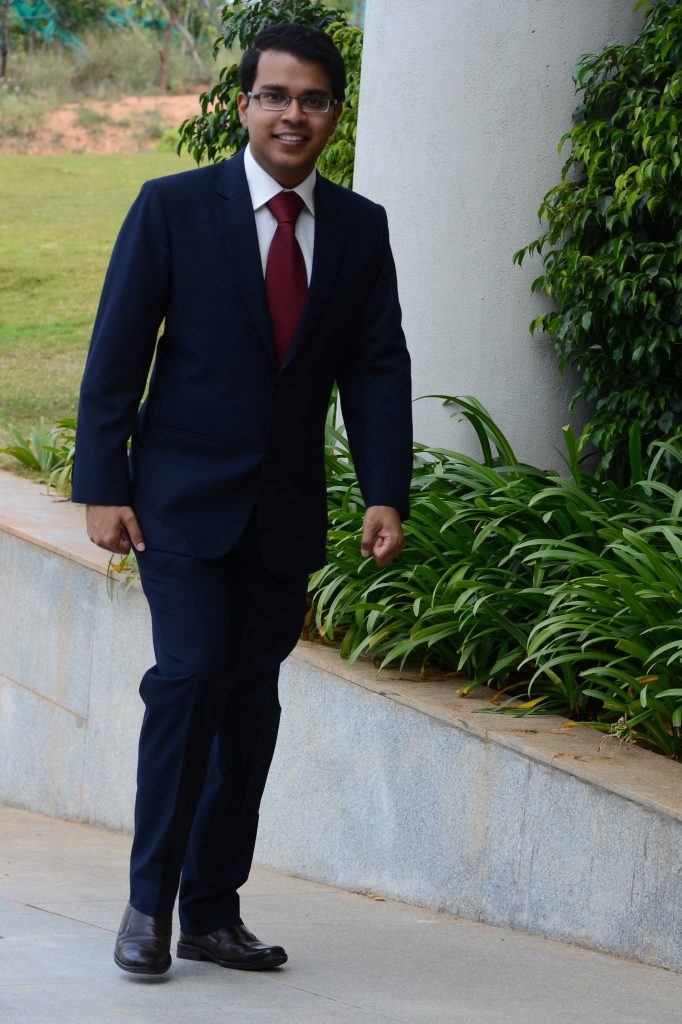 In continuation to our series on MYRAcles, we have yet another star from the school, Pluciano Fernandes sharing his internship experiences. With a considerable work-ex in the real estate sector, Pluciano spent his summers at DTZ, a major global player in the real estate industry.
1) Tell us something about your academic life pre MBA. You have studied overseas as well as in India. What are the main differences according to you in the pedagogy abroad and here in India?
I was born and brought up in the middle-east and lived most of my life in Bahrain. I've done BBA from Birla Institute of Technology, Mesra, Ranchi (International Campus – Bahrain) After that I worked for a real estate firm called LiasesForas for about 3.5 years. The main difference is the immersion model which was not followed when I studied at Birla. Here at MYRA we have complete focus on one particular subject unlike other colleges where we have an entire semester with multiple subjects side by side. To reiterate,this teaching methodology would allow you to immerse yourself in learning about a subject as much as you can in a small period of time.
2) Were you always keen on doing MBA? How did you come across MYRA?
Yes I was always keen on doing an MBA. I came across MYRA when I was pretty active on the pagalguy platform and decided to check the MYRA website. I was impressed with the faculty line-up.

3) Tell us about your favourite courses at MYRA
Some of my favourite courses at MYRA were financial accounting taught by Dr. Radhakrishna. Being a graduate from the commerce stream, we were always used debits and credits and this was the first thing they mentioned in an accounting class. Dr. Radhakrishna thought accounting in a manner that was different and unique. Apart from accounting courses, I enjoyed the strategy courses by D.V.R Seshadri. Each case study in the strategy class had its own unique takeaway and there were many valuable lessons from this course.
4) You spent your summers interning at DTZ- A global leader in real estate services. Tell us something about the exposure and global insights you got during these months.
DTZ was one of the dream companies to work for because they are prominent name in the real estate industry and have been around for a really long time. I did my internship in Chennai and worked for the advisory team. The two main tasks involved were consultancy and valuation. I always wanted some actual exposure in the Indian market and thought this would be the best opportunity. I learnt about various prominent real estate markets in India and how their individual dynamics were very different. Some cities did better in certain aspects.
5) You have 3.9 years of prior experience working in the real estate sector. Do you believe a relevant work-experience gives you an edge over freshers who look forward to the same role?
If I plan to continue in the real estate sector then having prior experience makes a significant difference. This was evident at my internship period at DTZ. There were many other interns from different colleges who had no prior experience in real estate. I was able to connect the dots with ease and was able to connect my prior work experience to the local context. Hence, I believe that having prior work experience does give me an edge. However, if I moved to any new industry then there wouldn't be much of a difference whether the individual is experienced or fresher because both are starting off at a new industry.
6) Finally, any message for your juniors at MYRA
I would just say that during your tenure at MYRA figure out the subjects that interest you and are passionate about. You will do multiple courses and not all of them will interest you, so it's very important to figure out the courses you are passionate about. At the end of the day it's about having a prosperous career and you have to figure out what interests you and at the same time develop your strengths and work on your weaknesses.
Pluciano Fernandes is a second year PGDM student at MYRA School of Business. For all previous stories on MYRAcles, click here
This is a promoted feature story