'Zindagi badi honi chaiye, lambi nahi!'- Meet Shubham from IIM Ahmedabad and Madhav from IIM Calcutta – ABG Internship 2016 Live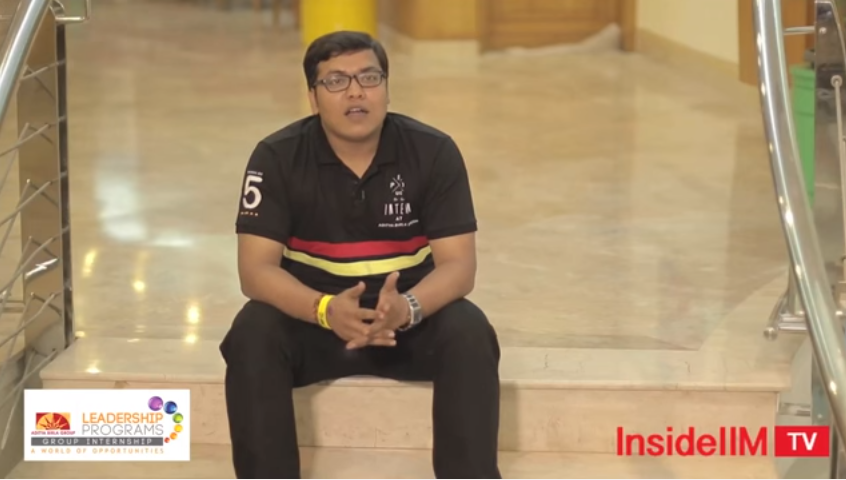 Ever wondered how an internship in one of India's largest conglomerates feels like? We profile and document the journey of interns at Aditya Birla Group in the summer of 2016. We bring this to you through InsideIIM TV our Video Series channel.
In episode 8, we meet Madhav Madhup, from IIM Calcutta and Shubham Agrawal from IIM Ahmedabad.
Madhav, an ABG Scholarship winner would like to time travel to the 7th Century A.D and being inspired by Kalpana Chawla he dreamt to become an astronaut as a 10 year old. We also meet Shubham Agrawal from IIM Ahmedabad who loves to do fortune-telling and would relate himself to Magic 8 Ball. Influenced by the Bollywood Movie "Border" Shubham aspired to be a fighter pilot as a kid.  He  has a fearless attitude and his mantra is to take life as it comes.
In the first part of the series we meet the top talent from across Business Schools in the country who bagged an opportunity to intern at ABG. The first 12 episodes are an insight into the personalities of these young interns who aspire to be leaders. We  also met the Portfolio Head of Aditya Birla Leadership Program – Tanvi Sondhi  in episode 6 and  we will meet 3 ABG stars who are leaders in their domains and have been with the group for over 7 years now.
This video series will help you get a peek into the world of Aditya Birla Group, its Leadership Program and what's in store for the young interns at the conglomerate.
You can read everything about Aditya Birla Group here.
'This is a Promoted Feature.'