Icons of IIM Indore – Ruchik Gandhi – Entrepreneur, PPO Holder and National Level Chess player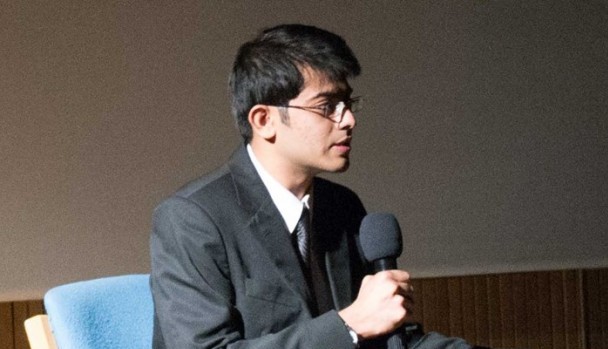 We are back with the Icons of IIM Indore. This time we have one of the superheroes at the campus, Ruchik Gandhi. He has won several accolades and is highly appreciated by one and all for his sober persona.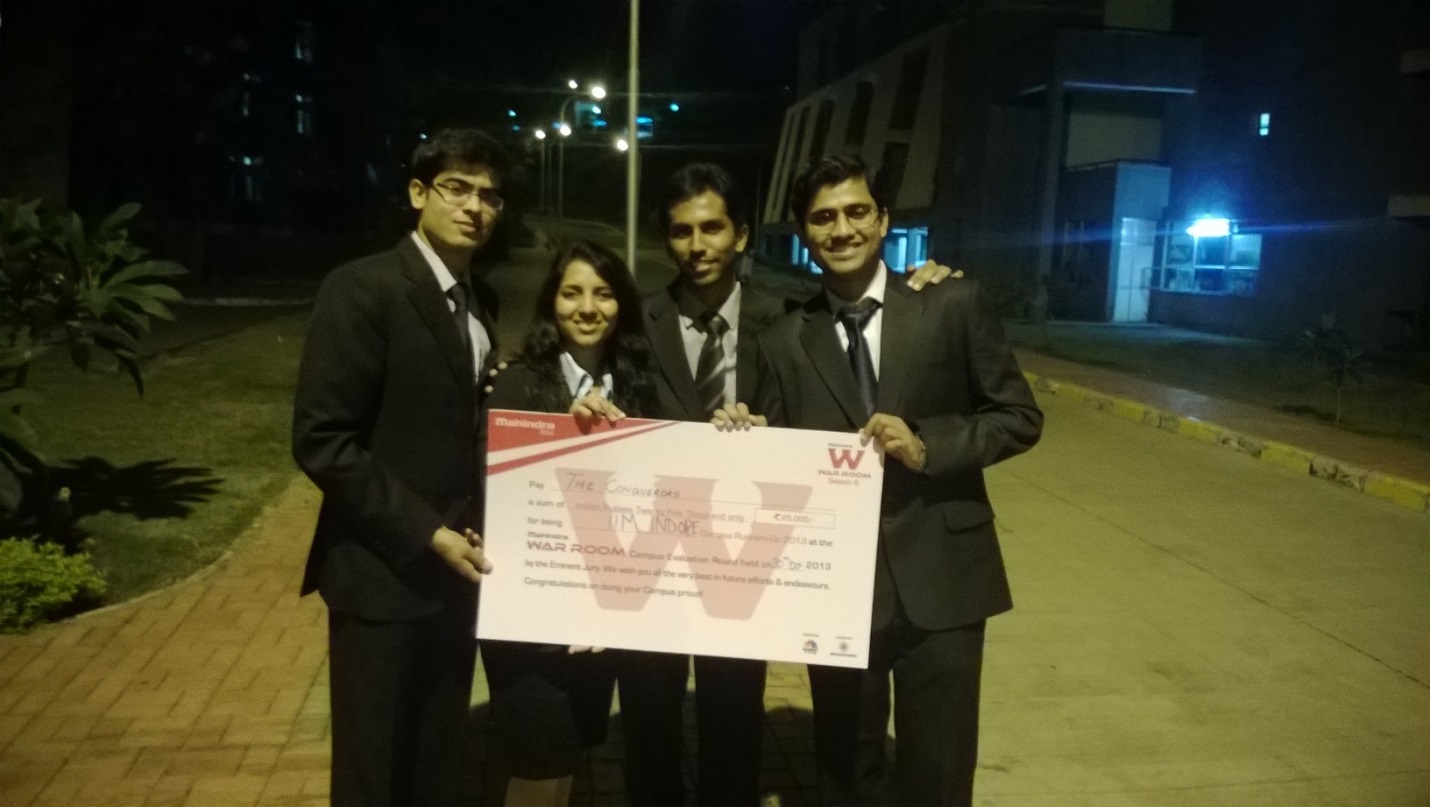 "Best Presenter" 2013 in Mahindra War Room at IIM Indore
Pre-Placement Offer from Mahindra Group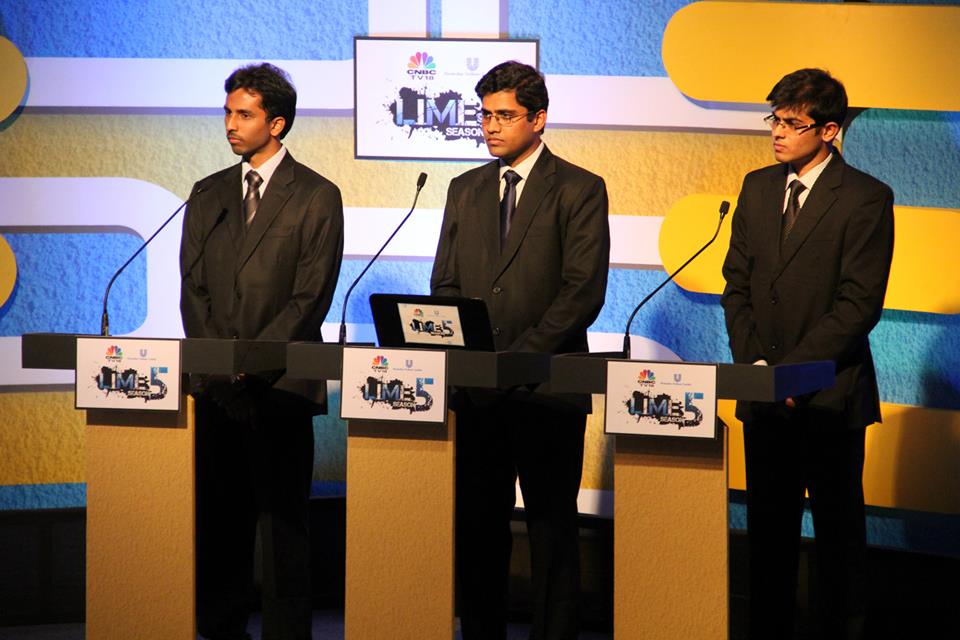 Runners-up, HUL LIME at IIM Indore
Winner, LatentView's Analytics & Infographic Competition 2013
Ruchik's childhood
Ruchik has always possessed leadership skills. During his school days he had contested in the elections for the post of class representative. His magnificent persona prevailed since then and was selected as the CR 6 times out of the 8 times he stood for the post. He was a successful orator and had won several awards for his speaking abilities.
His skills were not all limited to books; he attained formal training in chess from 1st Standard. He has gone on to win various tournaments and ultimately played the national finals.
Here is a glimpse of what made in the path for his current career
What made you choose science stream and ultimately choosing to become an Engineer?
Choosing science stream came up as a natural choice although I was interested in commerce background. My performance in school decided my stream and then ultimately I decided to do my engineering from NIT Surat in Mechanical. Thereafter, the spirit of being party to extracurricular activities made me to be a part of Techno Management fest. I am not much inclined to cultural activities. I also founded a chapter at my institute called Indian Institute of Industrial Engineering. The chapter dealt with mapping industries in and around Surat so that interfacing with them the students could make an application of their classroom learning to the dynamic environment. This laid the foundation for me getting interested into operations management as a field. It was important to start my career in future growth.
 How was your experience at Tata Technologies where you got placed?
Tata technologies is a niche consulting firm. I worked on two projects and one was Optimizing Product Lifecycle Management for Boeing's 787 Dreamliner and other was on improving the Enterprise wide Product portfolio management system of Schneider Electric, France
The experiences that I garnered there were more about getting an understanding of nuances of business in the development from different stands.
My stay here firmed my decision of going for further studies in management and therefore I cleared all specks of not going for further technical education.
What was the motivation of Accelerate- your venture in education domain?
My mother has been running a coaching center and for me she has been the source of information to know about the state of education in Ahmedabad, my native place. It was then I realized that the level of awareness is low and there is a need for divesting knowledge about higher education and that led the foundation of Accelerate. I started it when I was in second year. The concept back then was very simple to teach the participants things that I learned very late in life. Linking the current studies of present education to how it will be of help in the future. From there it actually picked up and is functional now also, although I am not a big part of it. The members list has participation from IIM A, NIRMA and other institutes in Gujarat. We now consult various schools in Ahmedabad, and help them change their curriculum. I am not planning to take it full-fledged in future as I believe my mother is doing justice to its operations currently. If required in future I shall certainly take it a step ahead. The venture has been covered by CNN-IBN and several articles have also been published about it.
Were you happy to be a part of IIM Indore?
I was pretty happy to be a part of IIM Indore and the institute has given me a lot over the past few years. I have enjoyed each and every moment of my stay here.
Being a part of Ahvan's flagship consulting event – Chanakya and the Consulting Club at IIM Indore made me realize my potential in regards to my interest in management consulting. I got oriented towards consultancy than just focusing on operations club. I have always tried to get best out of what I have tried out of it. Whatever designing I do in terms of designing excel sheets and presentations, IIM Indore has taught me a lot in this regard.
You have been known for getting lot of live projects for your peers and your juniors, what are the hiccups you faced?
It has been the general complaint of the corporate professionals that the data is confidential and students do take up projects but they not complete it or return it on time. The story is same across B-schools. The biggest hiccup was the companies used to say that they take a big risk investing their time and their confidential data and yet the work is not up to the mark. I tried to get projects and make sure that we deliver quality work to the companies. This commitment and assurance has turn fruitful and we have been able to achieve what we had always wanted. This has worked and we are planning to get certification as a proof to the plans we propose.
Do you feel demotivated or demoralized when you landed as runners up and not as winners?
It is certainly disappointing that you are not able to win and then it retraces into more of learning. If you win you won't be able to benchmark your presentation with your competitors and you assume that you were better and you have done some great work. In the process of introspecting over what went wrong improves you as a better person and as a team and perhaps widening the kind of things you are thinking.
Where do you see Ruchik five years down the line?
It's little tricky and I don't want my future employer to read this but still I would venture into consulting. I may not go for a consulting company or a consulting boutique but yes consulting seems to be the way ahead.
As told to Barleen Kaur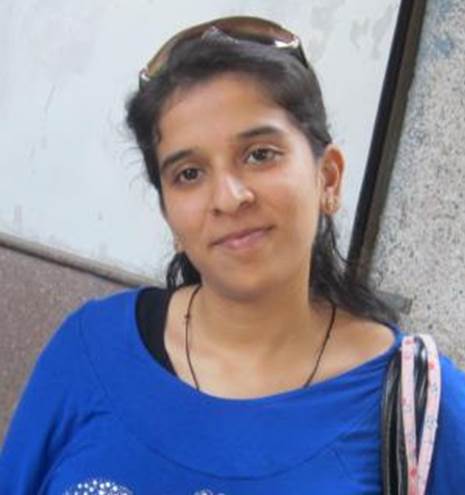 Barleen Kaur is currently pursuing her first year PGDM at IIM Indore (Class of 2015). She did her B.Tech degree from GGS Indraprastha University in Computer Science and Engineering and worked as a training manager at a consulting company and also started a coaching center. She has a strong affinity for writing and is an avid orator.
Read everything about IIM Indore here
Read all Stories by Barleen Kaur here