ICSI Signature Award For The Topper Of The PGDM Of IIM Trichy

IIM Tiruchirappalli (IIMT) entered into an agreement with The Institute of Company Secretaries of India (ICSI) to institute the ICSI Signature Award for the topper of the Post Graduate Diploma in Management of IIM Tiruchirappalli. The Signature Award along with a certificate will be distributed during the Annual Convocation of the IIM Tiruchirappalli. Apart from this, the top three students of the IIM Tiruchirappalli with qualifications as covered under this Scheme will be eligible for full waiver of Registration Fee for Executive Programme of the ICSI.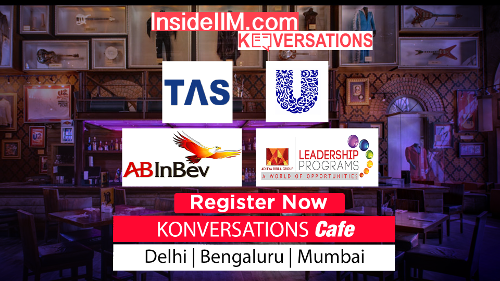 ICSI is constituted under an Act of Parliament i.e. the Company Secretaries Act, 1980 (Act No. 56 of 1980). ICSI is the only recognized professional body in India to develop and regulate the profession of Company Secretaries in India.  The Institute of Company Secretaries of India awards the certificate of bestowing the designation of Company Secretary (CS) to a candidate qualifying for the membership of the Institute.
"The entire thrust is going to be on manufacturing and the Government has attracted global investors for programmes like Make in India.  Wherever there are good corporates, there are good governance and good corporates will always look for professionals which is happening in the developed countries" said CS Sivakumar, Chairman, The Institute of Company Secretaries of India, Southern India Regional Council, Chennai.  "This initiative is an indication to all universities to know more about ICSI and to understand that ICSI would appreciate the talent across the universities in the country" said Mrs. Sarah Arokiaswamy, Regional Director, Southern India Regional Office.  She thanked IIMT for the opportunity to be associated with them and announced that IIM Trichy is the first IIM in South India to get this recognition.
Entering into this agreement with ICSI would create synergy between the management education and professional education to enhance the visibility of the profession of company secretaries among the academia. IIM Trichy looks forward to welcome its 6th PGPM batch on June 24, to be enrich their academic life with such programmes initiated by the institute.
"I thank the ICSI for the gesture bestowed on us.  This is one of the major awards that we received and this would be a trend setter for future initiatives and collaboration with a reputed institute like ICSI", said Dr. Prafulla Agnihotri, Director, IIMT. "This initiative will lead to several programmes which would benefit the student of both the institutes", he said. He invited ICSI for joint exchange programmes in the future.  The MoU was signed by the dignitaries in the presence of the Dean (Accounts & Administration) and faculty members of IIMT.