'If I Can Wind The Clock Back, I Would Love To Read Much More' – Deepu Narayanan, First year MBA topper from Kohinoor Business School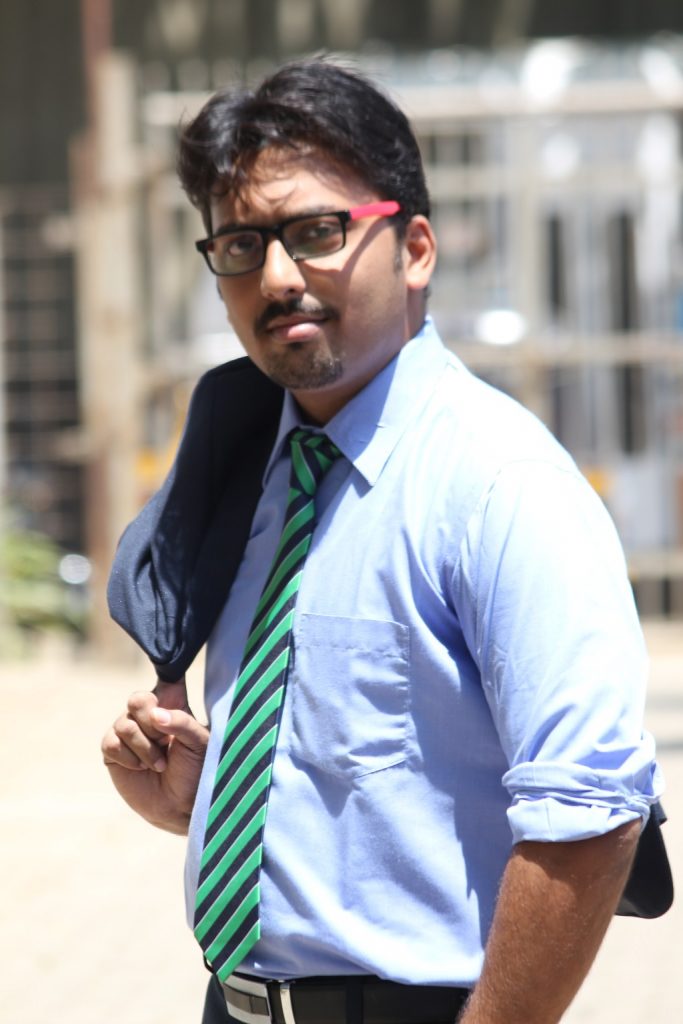 We  bring to you an interview with Deepu Narayanan, the first year topper from Kohinoor Business School, Mumbai (2014-16) below-
Brief Introduction:
Deepu Narayanan is pursuing MBA in Operations from Kohinoor Business School and has a work experience of over 3 years as Senior Systems Engineer with Infosys Technologies. He has completed B-Tech in Electronics & Communication from Amrita School of Engineering.
Tell us about your educational background. Why did you decide of pursuing MBA? 
Doing an MBA was always in the scheme of things even at the time I was doing my graduation in engineering. Basically it helps to add value to one self and it broadens your perspective and understanding of the environment you are living in. An MBA helps holistic development of one more than any other course I know or heard of.
"To be one amongst the toppers of my batch"- was that a strategy from day one of B- School or something that evolved eventually?
To score high was definitely one of the priorities. But the key emphasis was on increasing your repertoire of knowledge. The strategy was to participate in the class room discussions as much as possible. The biggest take away from this was the sharing of knowledge and ideas between people coming from various backgrounds. I was lucky enough to be part of a batch that had people coming from different cultural and academic backgrounds as well as professors who were willing to go that extra yard or two for discussions on any relevant topics.
Walk us through your academic journey in the first year – How did you pace yourself academically in the first, second term?
Our PGDM course was on trimester basis. Each trimester was about 3 – 4 months duration and the academic time table was rigorously packed. The first year was very much enjoyable as we had a mix of subjects from all different streams. Subjects from finance were a challenge as I was from engineering background but I enjoyed them very much. Industrial Immersion Project (IIP) started from the second trimester and hence more focus was on IIP from second trimester on.
What is the contribution of your Professors in your success?
The class room discussions were very helpful to the development of me. They laid emphasis on reading and the assignments given were very much practical in nature. The interaction with my professors enabled me to understand the industry better.
If you were to go back in time and change one thing about the last year, what would it be?
If I can wind the clock back, I would love to read much more. Especially the management related books. Read a few in the past 18 months and would love to tick off a few more from my checklist of books.
B- School is mostly about group activities. Were you used to this kind of team endeavor's or was it a new experience for you? How would you rate your performance during the team activities?
To be honest, not much. Engineering education was very different from management education. The emphasis on team work is much more here in MBA. It was a very enriching experience to work in groups. I am very happy with my contributions to the group activities. The brain storming activities would include debates among team members and there used to be a lot of fun and many new ideas would often creep in. I have tried to work with different bunches of guys every time which helped me to grow as a person.
Tell us about your summer internship.
I did my summers at Big Bazaar Online Franchisee, Future Retail. While the initial six odd months gave me exposure to the strategic and tactical level of online retailing business, summers gave me the first real insight into the operational level of business. I travelled to Nagpur and Bangalore and visited a few of their warehouses to study the operations related to online retailing as well as logistics.
What would you like to advise to this year's batch w.r.t academics, activities, & in general about the B- School life? 
MBA is probably the last regular course in one's academic career. So try making it an enjoyable ride. Try experimenting things which you may not be comfortable with. It may not always lead to  fruitful results but you can always take home the enriching experience.