'Cracking The Live Project Round Was The Toughest For Me' – Avneet Sikka, MDI Alumnus and Aditya Birla Economic Times Young Leader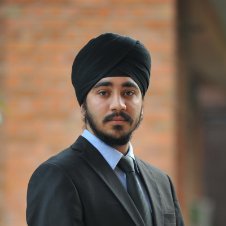 Avneet Sikka, Economic Times Young Leader, 2014 is an alumnus of MDI Gurgaon. Our team spoke to him to know more about his experiences and what he got right in his pursuit to feature on the coveted list of Young Leaders.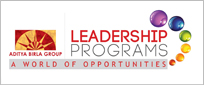 What does it take to be an Economic Times Young Leader? What in your profile or performance helped you make it?
ETYL B-School is a platform that assesses your all-round skills both on a professional and a personal front. If I may put my 2 cents in, to make it to the coveted list, you need to have confidence in your abilities and all your efforts while participating in the gruelling rounds should reflect the same. If I had to recapitulate my journey and choose one thing that clicked for me, it would have to be my presence of mind for which I was appreciated by the panelists post the interview.
What was the toughest part of the process for you?
The toughest part for me was probably the live project round as it was marketing-oriented. I, being a finance guy, had to learn a lot of new concepts and marketing fundas in a short span of time as well as apply them practically.
What role did your business school or friends/relatives play in helping you in this process?
My family and friends played a very important role in motivating and encouraging me to give my best shot in each of the round. I sought guidance from my marketing inclined friends in understanding the live project which resulted in me being in a good stead. The faculty of my alma mater, MDI Gurgaon, were also very supportive throughout the ETYL journey.
Any suggestions for the new crop aspiring to be young leaders
One suggestion that I would like to give to one and all aspiring to be a young leader would be to identify and play to your strengths. It all boils down to how well we can leverage our skills and compete efficiently.
Apply to Aditya Birla Group Economic Times Young Leader Here
Read everything about Aditya Birla Group here
'This is a promoted feature'