"If you can't get your family on board, you can't get any investor" – Ramalingam Subramanian – Entrepreneur from JBIMS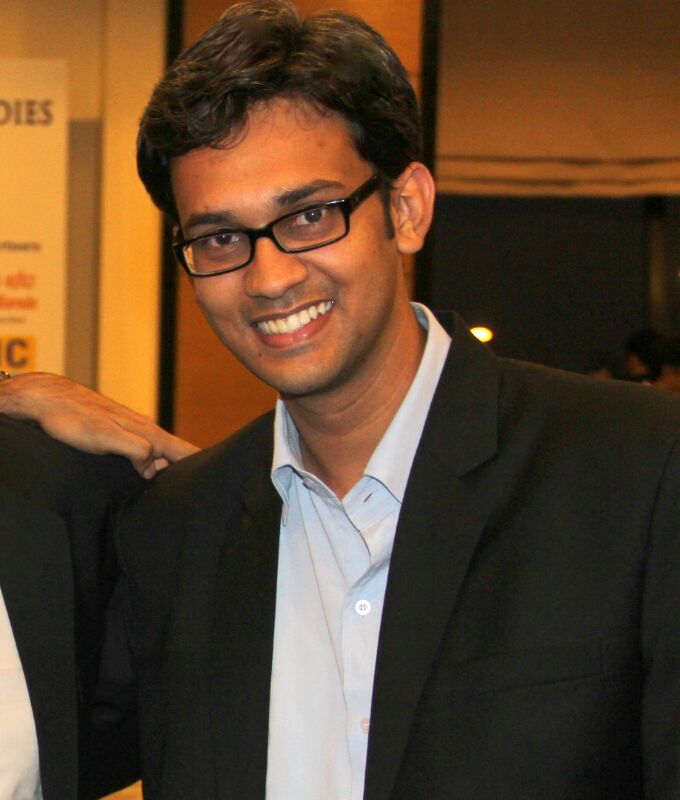 In this series on InsideIIM, we profile students with interesting backgrounds on B school campuses. On the JBIMS campus, we feature Ramalingam Subramanian, a budding entrepreneur. Read the earlier article featuring Tushar Kumar Singh – an avid blogger, actor and dramatist and debater from JBIMS.
About Ramalingam (in his own words)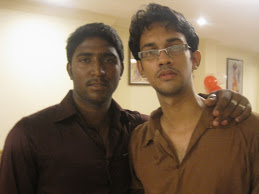 I am Ramalingam Subramanian from JBIMS. An entrepreneur at heart, I dabble with problems and grab them as opportunities. I am a problem solver at heart and believe that every problem has a solution. I write poems and love to sing. I have also tried my hand at theatre.
I believe in living life to the full and aspire to be a part of a big enterprise some day.
Tell us something about your current and past entrepreneurial ventures (tell us about Splash Decorations, twenty19.com,kickoffers.com, KSG, and Dalchini Tiffins). 
Splash Services & Solutions was my first entrepreneurial venture with my best friend and Partner Sabari Iyyapan in the 2nd year of our Engineering. We took projects to make events at colleges more beautiful and helped in adding value. It started on a hunch and a budget of Rs 100. It was an exciting journey where we did close to 25 projects, the biggest being the Silver Jubilee Celebrations at Anna University. We were having a roller-coaster ride, and on a high when we passed out of college but soon we realized there were many flaws in the business model we were using. We had to unfortunately close it down, and move on.
But never to give up, I started interning with startups to understand business models and learn more about business as a whole. I also was part of the first iWeekend held in India, where I was part of the business development team of kickoffers.com. After working on it for a very brief period, I started working on my next project, kollegebugle.com .
Kollegebugle was a rating and social media website for events in colleges. We used to provide a platform for colleges to host their events on our site, send invites to students who were part of the community and also get themselves rated based on the 'Fun' Quotient of these events.
During this time, I also started helping other startups grow as I understood better the problems they faced and the challenges they encountered. Soon what started as a hobby started becoming my profession. I started getting paid for my services to these startups. At this point in time, I realized the importance of an MBA for my future and I joined JBIMS.
JBIMS is a fabulous place, with smart young minds and brave hearts. I found my partner for Dalchini Tiffins on the very first week at the college. We worked on the plan for close to 6 months and launched the food service in February 2014, we served over a 100 meals in the very first week. Soon an investor showed interest in our 2 month old startup and we successfully pitched it to him. Some discussions later, I had to shift the operations to Chennai under a new brand name.

Recently, we won a Business Plan competition and got the idea of our company called www.zoopky.com, which is an artist-event aggregator. We are working on this with my friend Nandan Khade who also hails from JBIMS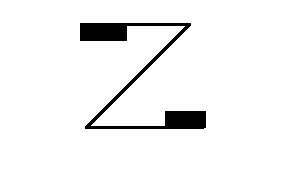 What was it that prompted you to take the entrepreneurial plunge? Were you afraid about how things would pan out?
I have lived in Ahmedabad and have seen businesses mushrooming at close quarters from a very young age. This probably seeded the idea of starting up on my own. My long term association with the National Entrepreneurship Network and my experiences in working with start-ups gave a further boost. Also working for Lemon Inc, the Entrepreneurship at my college gave me a better outlook towards entrepreneurship. Fear arises due to lack of knowledge and I am a firm believer in education. Hence, when I plunged into my ventures, it was more about the passion of doing things on your own that dominated my mind rather than the fear of the unknown.
What was the best moment in your entrepreneurial journey?
Entrepreneurs cherish each moment in their journey. The first cheque or the first contract or the first sale are most memorable moments of any entrepreneurial journey. The idea of working on a business plan and getting people to partner with me in has also been a great feeling. But for me the best part of my journey is the day when I proposed the my first business plan to my partner and we kickstarted the journey for Splash Services and Solutions
Tell us about Lemon Inc. How was your experience in evangelizing entrepreneurship in your institute?
Lemon Inc was our baby. With the drive and efforts of our team, ably led by my friend, sister and entrepreneur friend Divya Sornaraja we revived the E Cell in our college. We made it an exclusive club driven with memberships to avoid non serious members. With a corporate setup, and an boundless energy we managed to help grow multiple startups from our college, few of them are UMM Studios, Triton Infotech Solutions etc. Helping startups grow has been an exciting journey and has helped me immensely as well.
If not MBA, then what would you have pursued?
I believe in quality education and being a start-up guy I believe in doing what is needed now. I am pursuing an MBA because i felt that was the most important thing to do. If it wasn't MBA, maybe i would have just continued with my journey.
Do you think it is better to take up a job after MBA?
After joining MBA, I was introduced to the larger world of business. I had pretty much grown in an atmosphere of startups and I had very little exposure of the corporate world. I believe in skill development and being entrepreneurial and not necessarily being an entrepreneur. If a person feels that he/she needs to acquire certain corporate skills, they must take up a job and they could become an intrapreneur within the companies they work for. This is important as every company is present for wealth creation which is not different from the goals of an entrepreneur. But if a person is strong about his business plan and his business model, there is no better time to start than now. The atmosphere is highly conducive and the social mindset has also changed regarding entrepreneurs and entrepreneurship.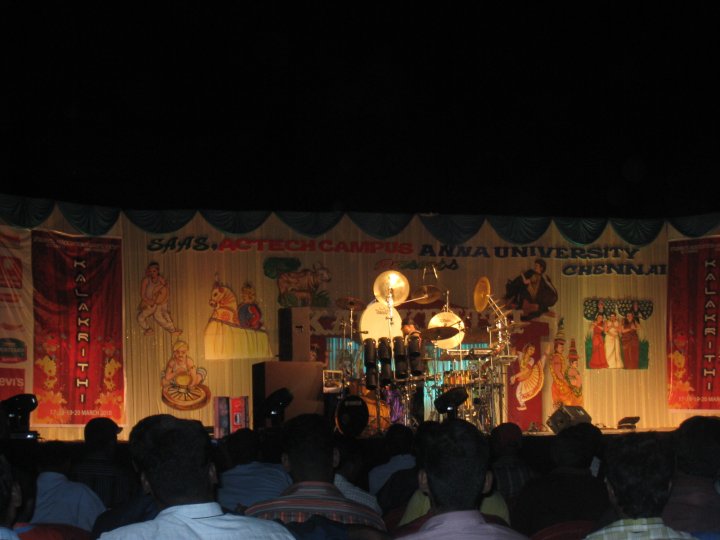 How do you think the MBA has helped you in your entrepreneurial venture?
MBA gave me multiple skills that I lacked while trying to work on a business plan. MBA at JBIMS gave me an exposure to a galaxy of Corporate Stars, who in their own right are captains of the industry. The exposure and skills helped me evaluate my plans better and avoid the mistakes that I used to commit as a novice. Further an MBA also gave me the courage to work harder on my business plan as entrepreneurs are always encouraged at JBIMS.
Did you have to convince your parents and family to accept the risks you took with your decision?
Family pressures are there in all kinds of professions. In startups, it is a bit more. Initially, it took some convincing, but later on they realized my passion and supported me wholeheartedly. Family is always protective, but if you can convince them about the viability of your intentions they would always support you. As I tell all my startup friends, if you can't get your family on board you can't get any investor.
Tell us about your experience as a consultant for startups
As a consultant for startups, I have generally worked in helping people with their business plans, making the investor pitch or solving mundane issues that are occupying their minds as they are busy running towards the entrepreneurial goal. One of the startups I worked with had an HR issue, people lacked motivation and were generally tired. Working on a short 2 week course with every team member I identified a problem and provided a simple solution of tweaking the work timings and changing the schedule. This improved their productivity and hence their sales.  Overall it has been interesting, yet challenging to work as a consultant. But I have thoroughly enjoyed it.
Read the Interview with Tushar Singh – blogger, actor and dramatist from JBIMS here.
Read everything about JBIMS here.