If you find something that gives you joy, you won't have to worry about a career – Baburaj Pillai, IIM Lucknow Alumnus and CEO – Arohi Asset Management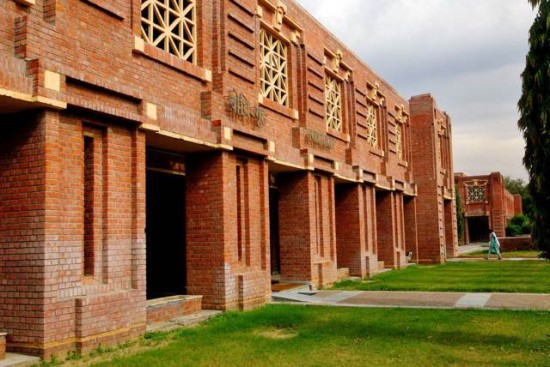 This is the latest in our Career Perspectives Series.
Baburaj Pillai is an alumnus of IIM Lucknow, Batch of 1991. He is currently director of Arohi Asset Management, Singapore. All readers are requested to read through this highly inspirational interview.
What was your first job after graduating from IIM Lucknow, and how did it help you in subsequent roles?
I joined SBI Mutual Fund out of campus. By the first year of PGDM (1990), I had made up my mind that I wanted a career in equity investing. In 1991, India was a closed market and there was no professional fund management industry. Two organisations which did investing were UTI and SBIMF. UTI didn't hire from IIMs, so SBIMF was the only job   I could take from campus.  SBIMF was a very young division within a subsidiary of a large bank. So it offered meaningful freedom for a fresher.   SBIMF gave me hands-on stock-picking experience from my first day at the job,   which laid the foundation for my subsequent career when India opened up to foreign investors in 1994.
A lot of MBA graduates working on the sell side aspire to join the buy side. What is your advice to them?
I have lost count of the number of sell side friends who have asked me this question over the years.  Every one who has asked me this question, I ask them back, why did they want to join buy-side?  Reasons always fell  into one of the two broad buckets-  i) Intellectually more  satisfying or  ii) lifestyle ( less physically taxing hours, more control over one's calendar, less politics and/or  taking abuse  from clients  etc). Buy side and sell side require very different skillsets and personalities. Both can be equally rewarding (or equally frustrating) careers.   So the critical question to ask  is why  buyside?   If the reasons broadly fall into any of the two, then it may be the wrong motivation. If the aspiration is truly driven by the joy of analysing, valuing and buying business and if one is happy doing that all their life, then buy-side might be their calling. If it indeed is the calling, then one needs to ask themselves what price am I willing to pay for the switch?  Are you willing to work for bare minimum rewards, just for the fun of it?  It will give them a sense of how sincere is their calling and will give them the motivation to persevere through a not so easy transition.   Once you are clear that indeed buy-side is what you want to do, then put in the hours required to acquire the skillsets of analysing companies, valuing them. Getting hired may be time consuming, but is not difficult if you have done your homework and are willing to persevere.  I have interviewed many from sellside who profess to have passion but didnt know enough of the stocks they felt strongly about.  In 2010,   I hired a young kid who cold called my direct line, with no IIM or buy/sellside on his CV.  He turned out to be a very good hire.  So you see, getting hired on the buy side is no different from getting hired in any other competitive sport. If you want to play in IPL as a batsman, work hard to hone your batting skills and then all you need to do is demonstrate to the selectors you can bat well and have lot of energy to work hard. The selectors won't care if you were a Railway clerk or a Cook previously.
What is your view of the future of fund management? Will the market move towards passively managed funds that buy and sell based on some automated rules? 
The future of fund management in this part of the world is bright.  Very little of the domestic savings currently are invested in public market financial assets, be it equities or fixed income in India or the ,rest of Asia.  Over the next 20 years, the  fund management industry is very likely to be among the fastest growing industries in terms of CAGR of AUM (assets under management) growth.   However, future of fund management should not be confused with future of fund managers. Three trends seem very likely:
a.  Industry will continue to get competitive and institutionalised.
b.  Regulation on disclosures plus ubiquitous real-time information availability and ease of search/retrieval, would mean the opportunity to profit from information asymmetry/arbitrage will shrink, if not completely disappear.
c.    Passive products,   computerised AI/quant based trading, and all kind of exotic technology driven solutions will become mainstream.
All this will make winning much harder for sure. But there will always be room for stock pickers as long as capitalism and stock markets exist.  I wouldn't worry about trying to predict how the industry will evolve.  While the industry will be bigger and more challenging, for those who enjoy and excel in the game, the fun quotient and rewards will also be much higher.
What are the qualities you would like to see in a candidate while hiring an analyst for your fund?
Integrity,  Passion , Humility.
What role can institutional investors play in the governance of their portfolio companies? Do you advocate a more active role? 
As Institutions become majority shareholders, just like in the US, corporate governance standards will automatically improve. It may not necessarily be because of activism by institutional investors.  It will be a natural outcome of market forces. Companies with good governance will see better valuations as institutions gravitate towards them. Even today, different companies within the same industry trade at different P/E multiples because of different perceptions of quality of management and corporate governance. Better governed companies have higher P/E. Higher P/E companies, essentially lower cost of capital, have a big competitive advantage. Secondly, when it comes to business dealings and building partnerships, ethical companies have considerable advantage. It is not  accidental that TATA's are among the first port of call for any international player looking for an  Indian partner. Lastly, companies with better governance will be able to attract better quality talent.  So you  see companies with better governance will just become natural winners in the long term. Increased institutional investors may aid and accelerate the process.
I personally don't do activist investing. I invest only with people whom I trust. I also believe that no matter how much effort I put in, I will never be able to understand the business better than those who run their business.  So once I find myself lucky to be invested with competent founders whom I trust, I don't second guess their decision making. I do offer my views when asked for.  And whether they accept or ignore my views doesn't affect my view of the management.
How did the MBA help you in your career?
As an engineering student, I didn't know anything about finance, business or stock market before I joined IIM.  My professor inculcated a love for finance and business in me and therefore I made it my career. If I hadn't done MBA, I would probably have never fallen in love with investing. My career is because of my MBA.
What is your message to MBA graduates who are about to begin their jobs this season? What is your message to those who are interested in entrepreneurship? 
Find what excites you most. Ask yourself what is it that you are willing to spend the rest of your professional life doing, even if it pays only enough to take care of your family's basic needs. If you can find something which gives you joy, then it will never be work and you won't have to worry about a career.   The secret to a fulfilling professional life is figuring out what gives you that kick. Once you find your calling, you immediately get into a virtuous cycle of bliss- You are having fun and enjoying it, so you willingly put in the long hours needed to become good at it. Your eco-system sees you as genuine and talented and conspires to help you get even better as they are proud to be associated with you.  A pleasant by-product will be that eventually you become financially secure. This then gives you the freedom to keep doing what you truly believe in rather than what may be expedient. And that keeps you in the virtuous circle.
So figure out your professional calling and pursue it with passion. The odds of everything else falling into place is almost 100%.
My philosophical view is that entrepreneurship cannot be a goal. To me entrepreneurship is a post facto label given to those who dare pursue their dreams. It is a by-product of somebody who ran with an idea s/he was passionate about.  Bill Gates,  Jeff Bezos,  Narayan Murthy or Uday Kotak, they all had an idea which they believed in passionately and ran with.  Society gives labels like visionary, entrepreneurships, businessmen etc  post facto.    My message is don't try to become an entrepreneur- that is like playing the game looking at the scoreboard.  Be open to new ideas, be curious, and be enterprising enough to experiment. And if you get a eureka moment  when a bulb glows brightly  within you, then run with that idea with all your energy without worrying about the outcome or what is in it for you.  Then in 20 years, the world will label you an entrepreneur and if you become extremely successful, they may call you a visionary. Becoming an entrepreneur , in my way of thinking, cannot be a goal in itself .
A lot of people joined the finance industry not out of any particular inclination or affinity towards finance, but because of the money and glamour associated with it. They may have made sub-optimal choices (especially those who joined in the last 5-6 years) and as a consequence, many of them are seeing their careers stagnate. What is your advice to people who are confused about their careers?
Find clarity of what you want to do with your life. Assuming you all are somewhere in your mid 20's , you have  roughly about 500,000 hours in your time bank .   A third, or say 150,000 hours will go sleeping so that you can productively utilise the balance 350,000 hours.  Glamour and money cannot buy you time, but one can waste a lot of time trying to buy glamour and money.  So get your priorities right. Don't waste time running other peoples' races.  Ask yourself how you want to spend your 350,000 hours. How much you want to spend on yourself, your profession, your family, your friends?  I am confident you will get all your answers.  I may sound wishy-washy but believe me, I am not.   You are all smart people and I am very confident you have all the answers.  What you need to do is ask the right questions. Let me give you an example- One of my juniors at IIML, Nitin Das, whom I admire a lot and is a friend, enjoys film making and photography. I don't think he was taught film making in MBA. He does a wonderful job of making beautiful socially relevant films.  I love his work. You guys should google his films on youtube.  One of my other MBA friends is a senior banker who, with his good grades, was very well-equipped with all the finance and marketing fundas.  I would like to believe MBA gave this friend more relevant skills then Nitin. Yet most days he drags himself to office .I am sure Nitin sings and dances his way to work.  Let me give you another personal example of my wife, Sangita. She is my engineering college friend. A top student all her academic life, including college, she got a top engineering job and spent a few years as a reluctant engineer. She didn't enjoy it. Her passion was in the arts. She now is an artist even though she doesn't have any formal training.  She enjoys it. One of her friends once said she enjoys it because she is good at it.  I believe she is good at it because she enjoys it. So my advice to all of you with confused careers is to find out what you enjoy and pretty soon you will realise that you are (or will become) good at it and before you know it, you will have a very successful career. All of you are blessed in life to have high IQ and a great education. You don't need anything else to succeed in any career once you fall in love with what you want to do with your life.
Things they don't teach you in MBA.
Two things which we don't learn in MBA , and  I feel are key to not only  your professional career but also to leading a fulfilling life.
1. Importance of Relationships.  Anything you do will involve interacting with people. Business and life is all about building lasting relationships of trust. If you can develop genuine interest in the well-being of others around you, if you can develop awareness and sensitivity to others' needs, you will be able to develop a strong trusting relationship. Once you have that, every other skillset needed to succeed can be easily hired or acquired. Be good, become trustworthy and you will be amazed at how much you can get out of your careers and life.
2. Passion for learning.  MBA courses focus on teaching more than learnability.  It is not a skill but an attitude. One should try to inculcate that attitude as early as one can.  I feel those who exhibit curiosity, read widely, learn new things and always work on becoming better in everything they do, end up having most fun with their careers and life.
We are extremely thankful to Baburaj Pillai for sparing his valuable time and giving us such brilliant responses to all the questions.
– Team InsideIIM.
– Team InsideIIM
Read all stories in the Career Perspectives Series here.
Read the first story in Career Perspectives – Interview with Suhas Misra, – IIM C Alumnus and co-founder, Hector Beverages here.
Read the second story in Career Perspectives – Interview with Kamlesh Varshney, – IIM L Alumnus, Commissioner of Income Tax, Government of India
Read the interview third story in Career Perspectives – Interview with Sanjay Thapar, – IIM L Alumnus, CEO – Lifestyles at India Today