IIFT – School Of Wizardry Called MBA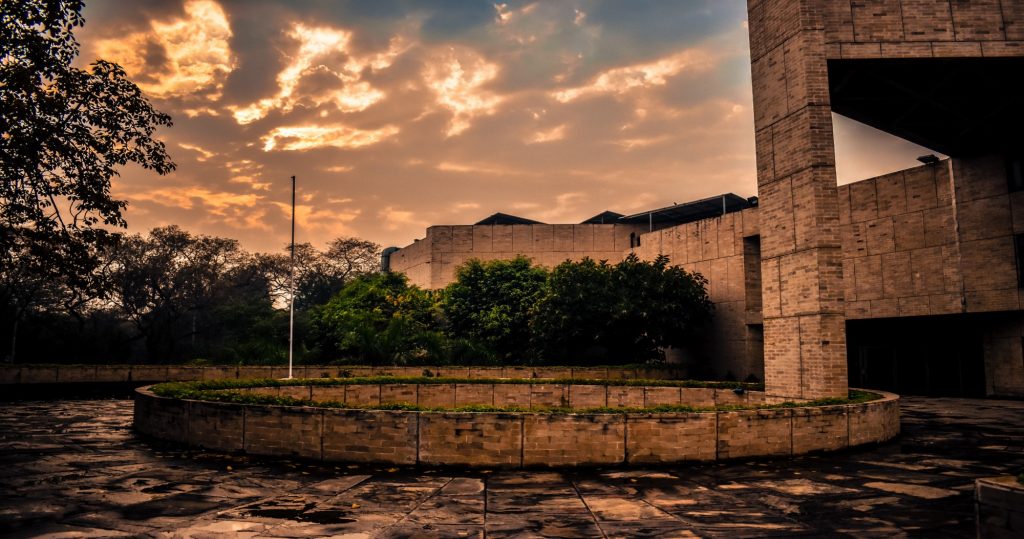 25th June, the day I, a Potterhead, joined one of the best B-School in India – Indian Institute of Foreign Trade with huge bags filled with hopes, dreams, aspirations of achieving great heights of success and of course, clothes too. Entering into the campus fills you with a sense of awe as the first thing that you come across is the 'Wings of Wisdom' which is a majestic piece of art. One looks at it and you feel the magic that flows in the campus. On this note, our Induction started which was no less exciting and intriguing for me as the Sorting Hat process was for Harry. Prior to joining the college, I had no idea about the rigorous process of our induction was. Our induction served the purpose of the trailer of the movie that our two years of MBA are going to be and I would be lying if I say that I did not like the trailer. During this one week, seniors worked very hard and prepared us for all the possibilities, challenges & difficulties we might face by giving glimpses of it.
It is said that "Sometimes you don't realise the true value of a moment until it becomes memory". This proved to be true in the case of our induction too. Now, after almost two weeks, I realise that going through this rigorous process together has made us bond like a family, has instilled a sense of unity and has made us truly the batch of 2018-2020. Undoubtedly, this period was a roller-coaster ride of emotions and there were many times when we felt like giving up but a continuous support for each other made us get through this and emerge as a stronger person in the end. We became friends over a wide range of activities whether it is 6 people eating in the same plate or working in groups for those late-night submissions. This induction felt like the Triwizard Tournament and brought us together like a family and made us the 'IIFTian For Life'.
During these almost three weeks, I met several people, listened to their life stories and came to know what made them who they are. I realised who is the Hermione Granger of our batch (or class) or who is the moaning myrtle. Our batch has a Luna Lovegood ways who gives new and fresh respective to the new Delhi We even have a structure which looks so much like the entrance to Chamber of Secrets. Also, here I met a lot of Potterhead just like me & we bonded over that. In a nutshell, these 3 weeks have taught a lot in a very short period of time & has been one of the most memorable moments of my life.
——————————————————————————————————————————————————————
ABG Company:
Attending classes of finance have made me realised that I want to make my career in Finance & which is why I would like to work for Aditya Birla Capital Limited of Aditya Birla Group. Aditya Birla Capital Limited, formerly known as Aditya Birla Financial Services Limited, is one of the major financial services players in India. It has a strong presence across life insurance, asset management, private equity, corporate lending, structured finance, project finance, general insurance broking, wealth management, equity, currency and commodity broking, online personal finance management, housing finance, pension fund management and health insurance business. With 14,500 employees, over 1,500 points of presence across 400 plus cities and more than more than 190,000 agents / channel partners, it has nationwide reach making it a brand that I would aspire to work for. Working there would give me immense opportunities to apply my theoretical knowledge in solving real world problems. Also, working for Aditya Birla who are known for their philanthropy especially building model villages initiative would give me immense satisfaction and peace that I work for a Group which thinks not just about the profits but also about the society.