IIM Calcutta to host its 7th annual International Entrepreneurship Summit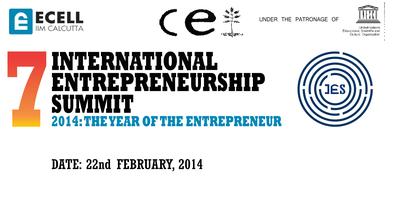 The trend of entrepreneurship is being rapidly embraced as a positive way to create the jobs of the present and the future. Entrepreneurship has gone beyond being just a means of transforming dreams to reality; it has become a tool to transform the present into the future and to shape and design the world we will be living in for years to come. Come this Saturday, the 22nd Feb 2014, IIM Calcutta is all set to host its 7th annual International Entrepreneurship Summit (IES7). The Entrepreneurship cell at IIM Calcutta, in association with "C.Start" (The Mini-Incubator) & CEI (Center for Entrepreneurship & Innovation), will be organizing the event. The event will be graced by a host of stalwart entrepreneurs who will interact with participants and share their experiences. Participants from beyond IIM Calcutta will be attending the event in huge numbers.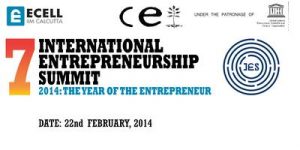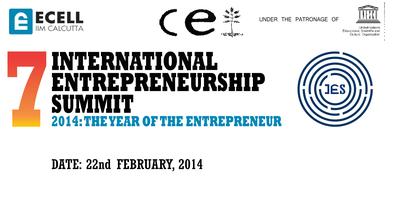 The theme for this year's E-summit will be '2014: The year of the entrepreneur'. The theme is inspired by Sir Richard Branson's thoughts articulated on LinkedIn recently, where he said, "I believe 2014 will be the year of the entrepreneur… From being a dirty word in the past, now entrepreneurship is increasingly being celebrated and encouraged — as it should be." The speakers list comprises of visionaries and renowned entrepreneurs across the globe specialized in diverse sectors who will share their experiences and knowledge in their respective fields of expertise. Some of the best known names from India include Alok Bansal (CFO, PolicyBazar), Aloke Bajpai (CEO, IXIGO.com), Kunal Shah (CEO, Freecharge.com), Nishchal Zaveri (Scion of TBZ Group & Founder, ENZY Studios), Prathibha Sastry (Startup Lead, Microsoft Ventures), Vibhore Sharma (CTO, Naukri.com) and former DGP Ramesh Chandra.
Prakhar Bindal (Director & Talk Architect of IES), Deep Patel (President of IIMC E-Cell) and Sameer Sawale (Events Head of IIMC E-Cell), the second year students of IIM Calcutta, have left no stone unturned to make IES 7 the biggest ever, with the summit having international speakers and additions like workshops and quizzes for the first time. Global speakers are joining IES 7 from as many as 5 time zones, via its newly introduced video track. International speakers include Albert Mensa (The Change Maker, Best-selling Author), Dana Hee (Olympic Gold Medallist), Gautam Mago (Director, Sequoia Capital), Kiran Mani (Director of Global Business, Google), Mayel de Borniol (Founder, Babelverse) and John Spence (Top 100 Business Thought Leader).
For more details regarding the event, check out www.esummit.in