IIM Calcutta's Systems Consulting Club presents TEDxIIMC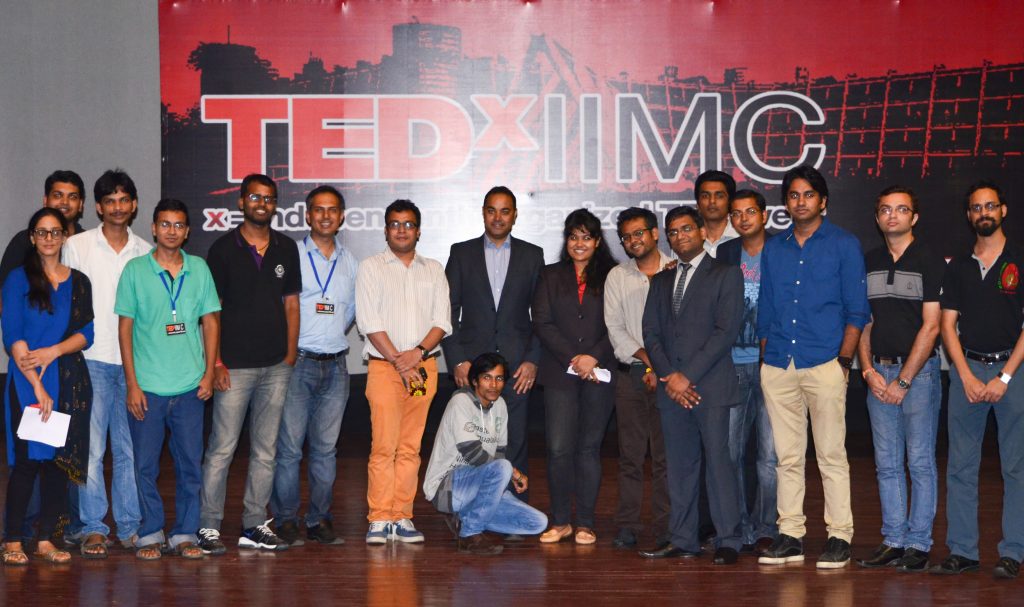 Informative, Thought provoking and sublime. These are the precise words that summarize the experience at TEDxIIMC held on 23rd August 2014. The event organized by TED and Systems Consulting Club of IIM Calcutta was held in the IIMC Audi which was full to its capacity with outstation attendance exceeding 500 students. The event was a conglomeration of talks and videos from some distinguished personalities from various walks of life. The theme for this year was Entrepreneurial Innovations, and true to the theme, the event started with a talk by Faheem Vora, the co-founder of 'Be the Local Tours'. Faheem had cofounded the company with Tausif with the aim to show Dharavi in a different light. They changed the way people look at Dharavi, from a dirty slum to a locality with thriving businesses and diversity. Their underlying philosophy was that Dharavi is their home, and there is nobody better than them who can showcase their home to the world. They employ local college-going boys as tour guides, thus helping them fund their education.
The next in the series was a talk by Krutika Katrat who is a Biotech graduate from D.Y Patil College. Inspired by her own personal experiences, she founded O Womaniya, a health and wellness network for women. It helps umpteen numbers of women to freely discuss the issues they are facing and seek expert guidance for the same. This was followed by a talk delivered by Sumit Gandhi, founder of Sound of Silence, a first technological based NGO of India. Sound of Silence is an initiative which empowers hearing impaired people with mobile technology, so that they can connect to the outer world. He is an alumnus of SP Jain Institute of Management and Harvard Business School. His mission is to empower hearing impaired people and upscale their living standards by generating skills which could get a decent job for their living.
The last TED talk was by Pratik Poddar, Co-founder and CTO of Spiral Media LLP. He is a technological entrepreneur and had worked on 4 startups. Mr. Poddar shared his startup experience and learning by stating four simple points: Don't be part of a rat race rather create our own path, Quit Early if you are not on the right path, Treat the Customer as the king and Stay Happy. The videos played during the event were of Arvind Gupta of INK Talks, Sarah Mayers, Pamela Meyer and Apollo Robbins. While Arvind discussed his journey as an owner of biodegradable toys business, Pamela and Sarah's video described ways to detect deceit and lies while communicating with people in regular lives. Apollo's video showcased the art of misdirection. With volunteer demonstrations the video described how losing of focus or concentration leads to missing of various details in our lives. These talks and videos gave the audience a very enthralling experience and lived up to the event's theme of entrepreneurial innovations. Here is to more such events by the Systems Consulting Club of IIMC.
Follow IIM C at iimc.insideiim.com