IIM Indore Mumbai Campus – Guest Lecture By Mr Anuj Khosla, Country Head At UnionPay International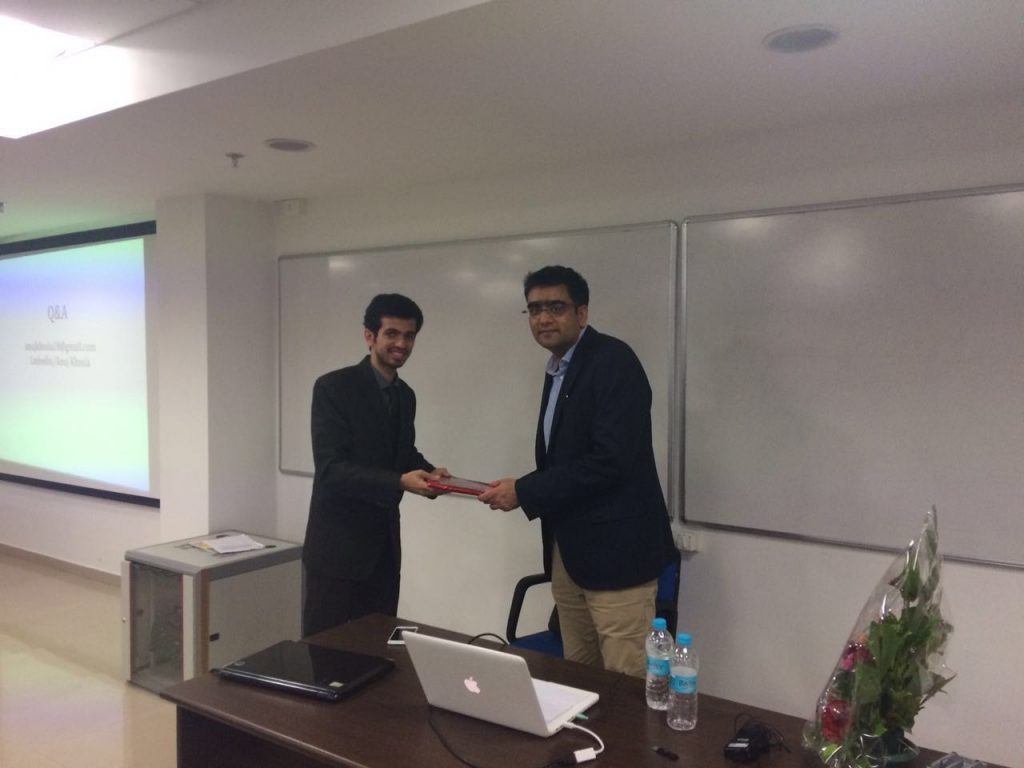 The participants of IIM Indore Mumbai Campus ushered in the weekend with an enlightening interaction on the topic 'Introduction to Payments Industry' with Mr. Anuj Khosla, Country Head at UnionPay International.
 Mr. Khosla is a well-known professional in the card fraternity, and has over 15 years of experience in a melange of domains like Retail Banking, Merchant Partnerships and Acquiring, and Mobile Payments to name a few. Prior to joining UnionPay International, Mr. Khosla has worked in varied roles in Visa and Axis Bank Ltd.
Starting with a brief introduction of UnionPay, he further explained why it is vital for start-ups and B2C/B2B companies to get their payment strategies in order. He also elaborated on the Four Party Model of payment, which consists of elements such as Cardholder, Merchant, Acquirer, Network, and Issuing Bank.
Mr. Khosla then touched upon the highlight of the lecture- 21 Learnings, which were a compilation of essential takeaways and life-lessons derived from his own experience in the corporate world. With a unique array of examples from Bollywood, Politics, and Cricket, he stressed upon various points ranging from the importance of forming alliances to the importance of hard-work, building the right team, and taking risks, while also sharing relevant instances from his professional experience.
The lecture ended with an interactive Q&A session, where Mr. Khosla responded to diverse queries raised by the participants regarding the impact of GST on the payment industry, competition of Bitcoins and e-Wallets, and differences in the work culture of various countries.