Trondheim Soloists from Norway perform jugalbandi with IIM Indore Students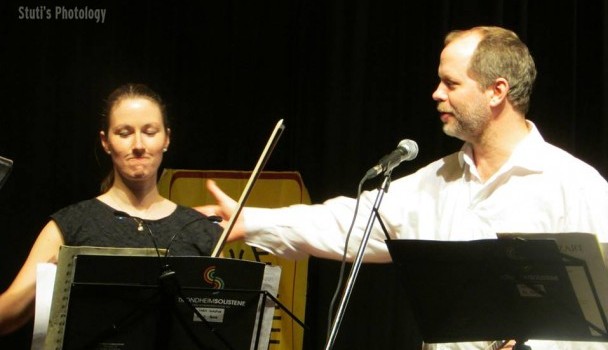 SPIC MACAY IIM Indore Chapter organized its first ever international music troupe concert and western classical performance by the Trondheim Soloists from Norway here at the Institute's auditorium, on the evening of Wednesday, 27th November. The concert had an overwhelming response with more than two hundred students, faculty members and other guests in the audience. As part of Virasat 2013 series, SPIC MACAY received the consent of artists from Norway under the SPIC MACAY-Rikskonsertene (concert Norway) collaborative project to perform in Indore.
Trondheim Soloists are one of the most exciting young musical chamber ensembles of string players based in Trondheim, Norway. The troupe is a string quartet which combines the music of two violins, one viola and one cello. They have four musicians – Mr. Jon Mehus (Violin), Ms. Anna AdolfssonVestad (2nd Violin), Mr.Bergmund Waal Skaslien (Viola) and Ms. Marit Aspas (Cello). They were also accompanied by Mr. Neal Jain, the coordinator of SPIC MACAY Indore Chapter.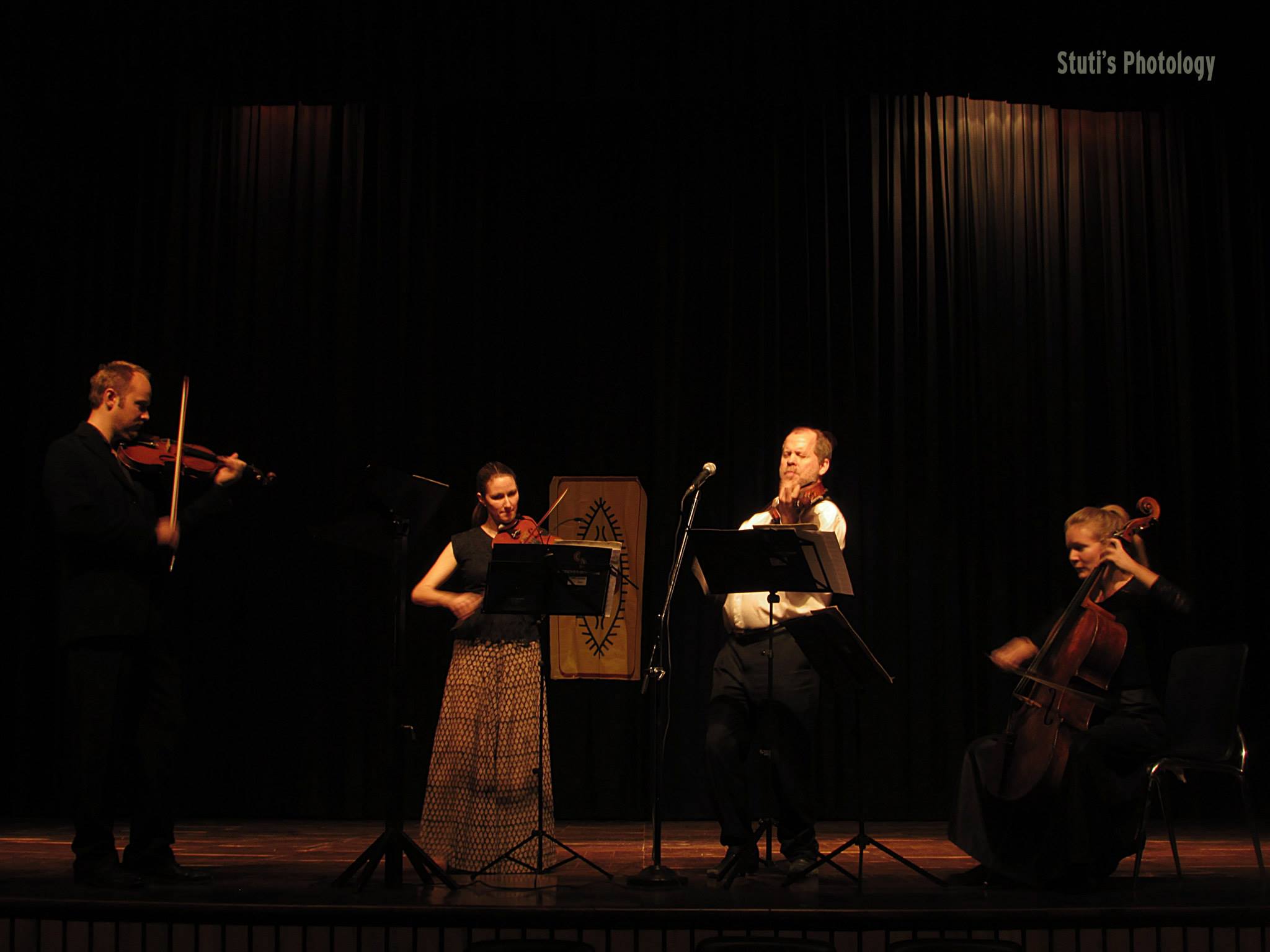 The troupe played beautiful musical pieces of Mozart, Beethoven along with their original compositions. They also performed jugalbandi with IIMI students, who accompanied the artists with Indian classical vocals. They played different genres of music on strings and also explained the audience about the styles of music followed in various countries. At the end of the performance, the troupe conducted a discussion session with the audience wherein they tried to explain the technicalities behind playing string instruments.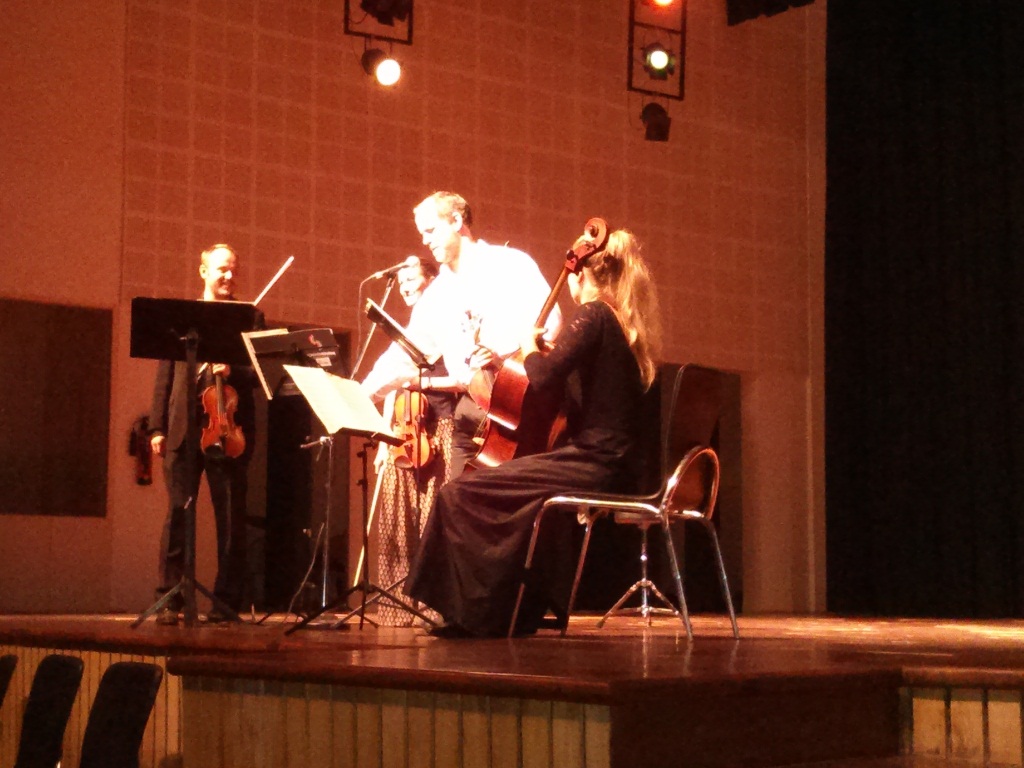 The performance was enjoyed to the core by the audience. It also turned out to be an informational session for them. The SPIC MACAY IIM Indore Chapter once again mesmerized the IIM Indore audience with the melodious notes of music and continued with their endeavor of promoting music and culture among the youth.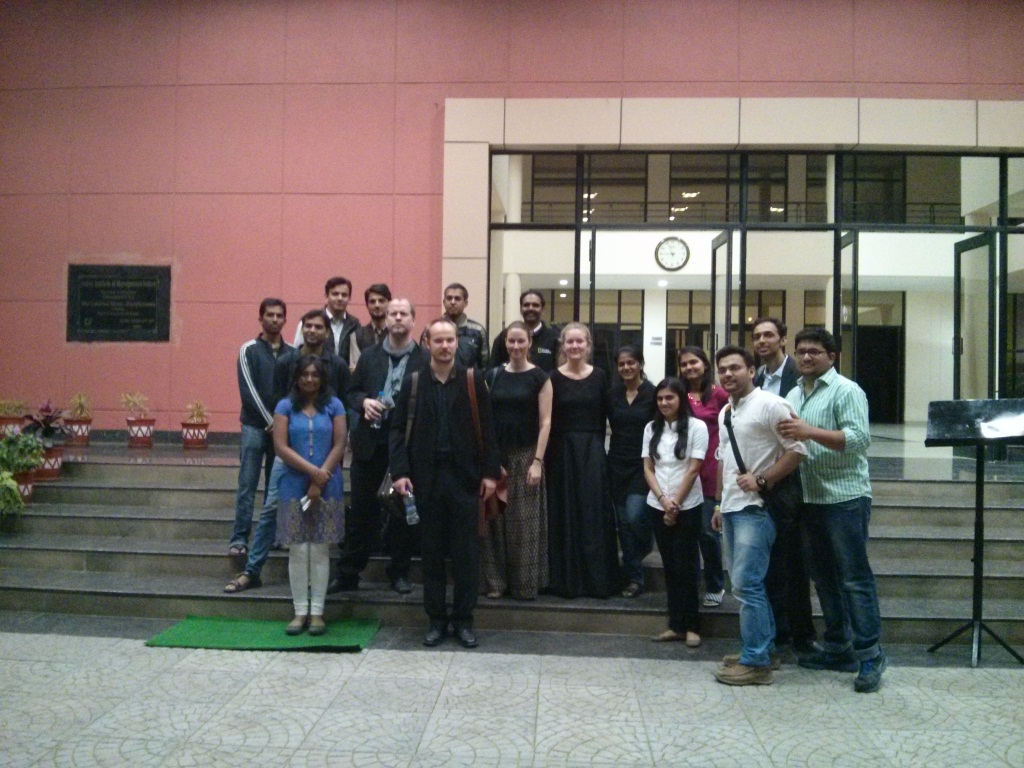 Read everything about IIM Indore here
Read all stories by IIM Indore here : iimi.insideiim.com