IIM Indore PGP Mumbai students celebrate Diwali at Mermier Bal Ashram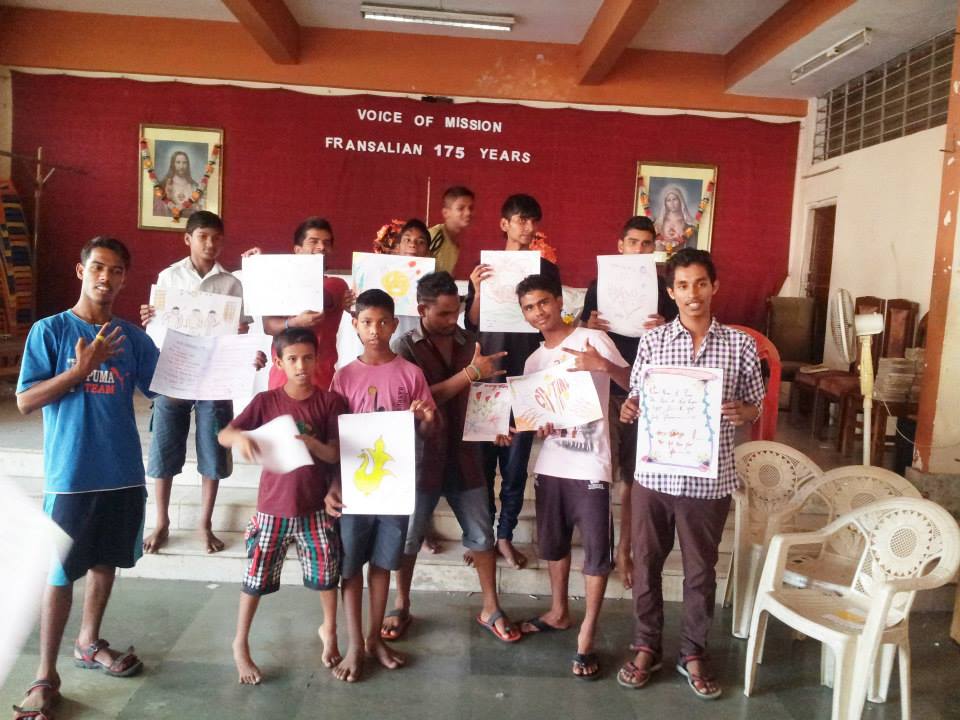 Children at Mermier Bal Ashram woke up to a fun-filled day of Diwali celebrations with the students of IIM-Indore Mumbai campus. Diwali is all about sharing happiness and Ummid, the social service cell of IIM-Indore Mumbai campus celebrated these moments of happiness with the kids of the Ashram. The home was enlivened with music, dance, fun and frolic as students engaged the children in a variety of activities on Diwali day.
"For some people, Diwali is always away from home", mentions Atul, a first-year PGP student, who is part of Ummid, the social service cell of IIM – Indore Mumbai campus. "We wanted to spread some of our happiness to these children also." About fifteen students from both the first and second year participated in the celebrations, involving the children in games and competitions. Special gifts were distributed to the winners of each game.
The children also enjoyed special meal from Domino's, entirely funded by the students. Moreover, some students made donations of cash and kind to the ashram, while several others also expressed interest in an extended association with the ashram.
The Ashram is run and maintained by Jan Vikas Society (JVS), a voluntary organization in Kopar khairane, Navi Mumbai. For the last two decades, JVS has been working towards a better life for less-privileged children. Founded and supported by the Missionaries of St Francis Sales, they are committed to welfare and justice to all weak sections of society. Evidently, it's an uphill task for any single social organization to survive and serve for almost 20 long years. However, Br. Robert sounds confident, "We have already benefitted over 10000 children with a host of activities. Also, we have tie-ups with other NGOs in and around Navi Mumbai, so it's only going to get bigger."
Cinthol, a 12-year old boy, says, "I play chess, my friend dances well, there is one friend who plays guitar but all of us study well." The children have strict routines designed carefully by the ashram staff, ensuring that they receive good quality education at the school-level along with extra-curricular activities and life skills.
It was a day of infotainment as kids proved their mettle at number games and performing arts. The day was summed up with a thematic drawing competition in which the talented kids displayed the fabric of their imagination on chart sheets. "Never give up", said one painting. That spoke volumes of their attitude in life.