IIM Indore And Planet-I
IIM-I campus is located on a hillock. The campus, bestowed with beautiful green lawns and a rich canopy of trees, is surely a photographer's delight. The amazing view from the sunset point is only matched in its beauty by the dazzling Indore skyline at night. The academic block architecture is equally compelling with its beautiful arches and circular structure.
IIM Indore is called Planet I so the life is quite unique here, almost every basic facility which you may demand, from food to entertainment to sports to academics to diversity everything. The campus is located atop a hill so it's even more serene roaming on the zig zag Institute roads etc. One of the best parts of IIM Indore is the Saturday movie screening. Every new movie release is screened in the auditorium for the students and faculty. Apart from that, we enjoy the presence of two gymnasiums, a night mess, an Olympic-sized swimming pool and a crowd-favourite student-run juice centre.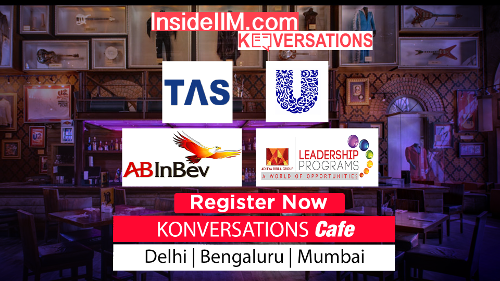 I would like to join ABFRL as its major outlet Pantaloons satisfies the need of Indian consumer in all segments and also expanding profitably in small towns and cities of our country. I am more inclined towards marketing and would surely love to be a part of the team of ABFRL