IIM Indore's Expectations From The Union Budget 2016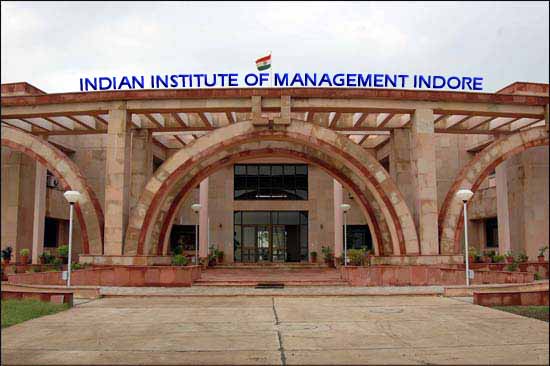 B-school students of 8 campuses across India participated as part of the new series of InsideIIM– 'Expectations From Budget 2016' in association with CNBC TV-18.
The following article contains  excerpts of three students from IIM Indore.
Paridhi Agarwal
What does the Aam Aadmi want from the government – low prices, world class Infrastructure, ease of life, low inflation, low revenue expenditure and increased CAPEX, Whereas the govt wants growth and a check on BOP. In laymen's words, wealth redistribution and creation is what a union budget is. Since our constitution states clearly of us being a socialist nation – wealth redistribution is an important aspect.  The government should try to increase the tax slab by reducing the lower income cap. Today out of a population of 120 crore, only 2 crore people pay taxes.
The mandatory requirement of PAN card for over 20k transaction helps the government with this respect. Unifying the entire population through Adhar card would make easier for the government to transfer wealth directly from the high to the low income groups empowering them to buy at the market price instead of a subsidy. Wealth creation is an equally important aspect as the government needs to make sure that the GDP grows. This would happen if they would spend more on knowledge and skill creation. This would lead to more skilled labour, more job contribution o increase GDP.
Another step is the introduction of GST, Which would unify the entire tax system leading to less wastage of money, hence greater contribution.
Young Indians and entrepreneurs are also helping, but they do require a cushion from the government. With the startup India movement not having to pay taxes and other such benefits, what they want from the government is low interest rates, ease of doing business and Insurance. Once successful, they can start contributing making India grow and prosper.
Smriti Jyoti & Divyanshu
The revenue should come from broader taxes and expenditure liability should be cut off. We expect a increased expenditure from implementation of OROP and 7th pay commission to be financed in non planned expenditures, increase indirect taxes, privatisation and auctions.
We want the government to come up with the timeline to waive out IT exemptions including those given to startup India and Digital India to have a simpler, more reliable and sustainable tax environment to the investors.
In the banking sector, states and PSP's could be reduced and the focus on financial inclusion should continue. Instead of PSP''s disbursing the maximum amount of loans, institutions such as IFCH should become the preferred source.
The real estate sector that has high interest costs gets an industrial status quo. The cascading effect of stamp duty can be countered by introduction of informed duty rates.
In agriculture, we would like to see strong and sustainable micro-irrigation and crop Insurance schemes. The budget should support generation of rural employment opportunities in non farming sectors. The focus can be shifted from subsidies to direct cash transfers in order to curb the losses due to leakages and increased overall consumption.
Some industries like automobile are facing inverted duty structure, which can be resolved by mapping cash flows. Youth needs more skill development centres to capitalise on human resources. Housing for youth with low income can be made easier by doing away with down payment.
The capital gains tax is not serving its purpose and can be done away with. Funds for credit guarantee at initial investment corpus should be mobilised at the earliest.
Ashish Gupta
The first thing that should be taken care is providing stimulus to the rural sector as we are definitely lacking behind. Direct benefit schemes should be more focussed providing subsidies to the needy people.
High Public Capital expenditure is an issue because private investments are still not taking up because of high corporate debts.
There should be some serious mechanism to cover the bad debts of the bank because they form the backbone of the economy. The youth of the country would definitely like to have great emphasis on the skill India programme because 90% of the engineers are still not employable because skills does not match with what is required in the corporate sector, even with the MBA's, opening more IIM's or more institutes that will cause brand dilution but more emphasis on quality study even in the colleges which are already existing.
As far as the start-ups are concerned, they should stay in India because many of the big start-ups have shifted to Singapore Malaysia.