IIM Kozhikode decks up in gold as King Mahabali visits to celebrate Onam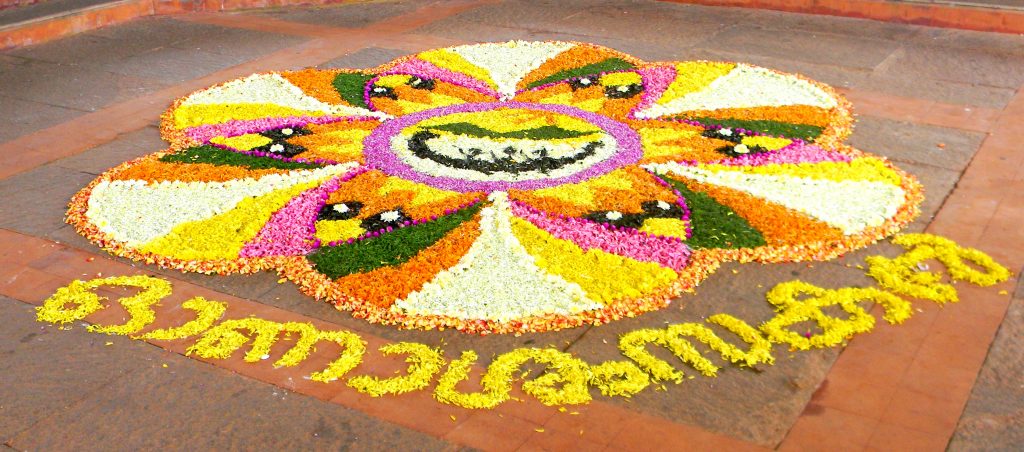 Onam, Kerala's rice harvest festival, marks the homecoming of the mythical king, Mahabali. Students of IIM Kozhikode dressed up in golden bordered traditional Kerala sarees and mundus to celebrate Onam on Sunday, 7th September. The beauty of the celebration lay in its secular fabric where students from different parts of the country and also the Foreign Exchange students, united to rejoice with equal joy and verve.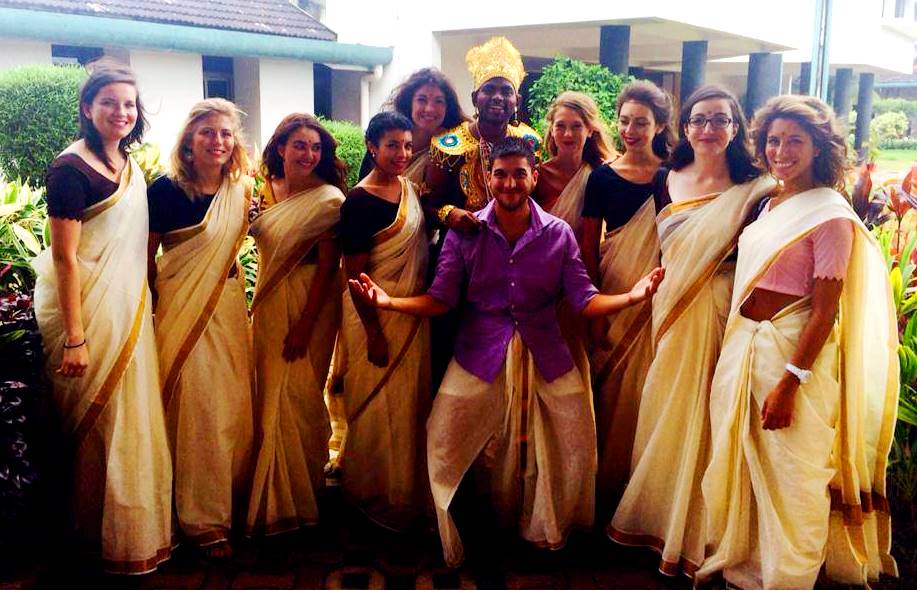 "King Mahabali with his subjects from across the globe."
Legend tells that Lord Vishnu, disguised as a dwarf and poor Brahmin named Vamana tricked King Mahabali into giving him as much land as could be covered by him in three steps. When Vishnu covered the entire earth and universe in two steps, the King bowed before him and asked him to put his third step on his head which pushed him to patala. Mahabali was so fond of his subjects that he requested Vishnu to allow him to visit his kingdom once a year. Hence Onam is celebrated as a tribute to the sacrifice of the great King.
The celebrations started post-midnight with the inter-section Pookalam War. Pookalam (poov: flower and kalam: colour) is an intricate and colourful arrangement of flowers laid out on the floor and decorating one is a ritual in Onam. Creativity, technique, dedication and team-work culminated in carving out masterpieces on popular Onam themes like Mahabali, snake boat race and Kathakali faces.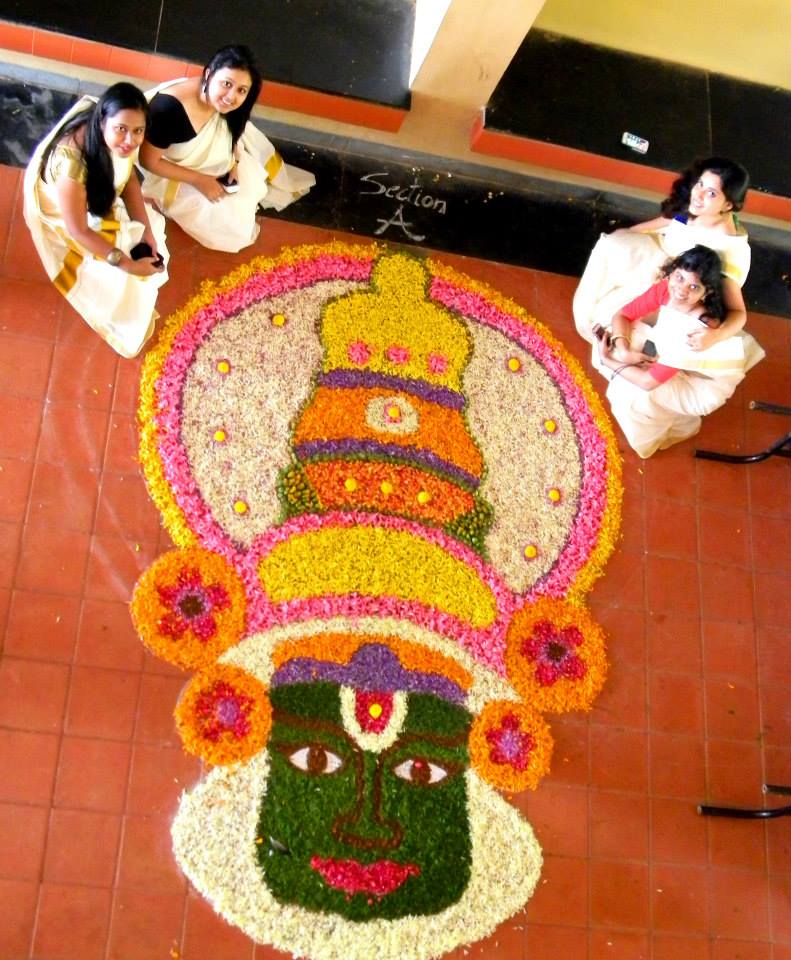 "Pookalam designed for the royal welcome" 
The Onam Mela was inaugurated with the lighting of the traditional lamp by students dressed as Mahabali. More fun events followed. Bite the banana/bun where the students had to aim, jump and gobble, Onamalsaram or the relay race, the Hog Ster monster or the eating competition and finally Vadamvali or the tug of war saw enthusiastic participation by both PGP17 and PGP18 batches. The would be female managers and entrepreneurs on campus put up a delightful show by performing the traditional Thiruvathira dance around the nilavilakku (auspicious lamp).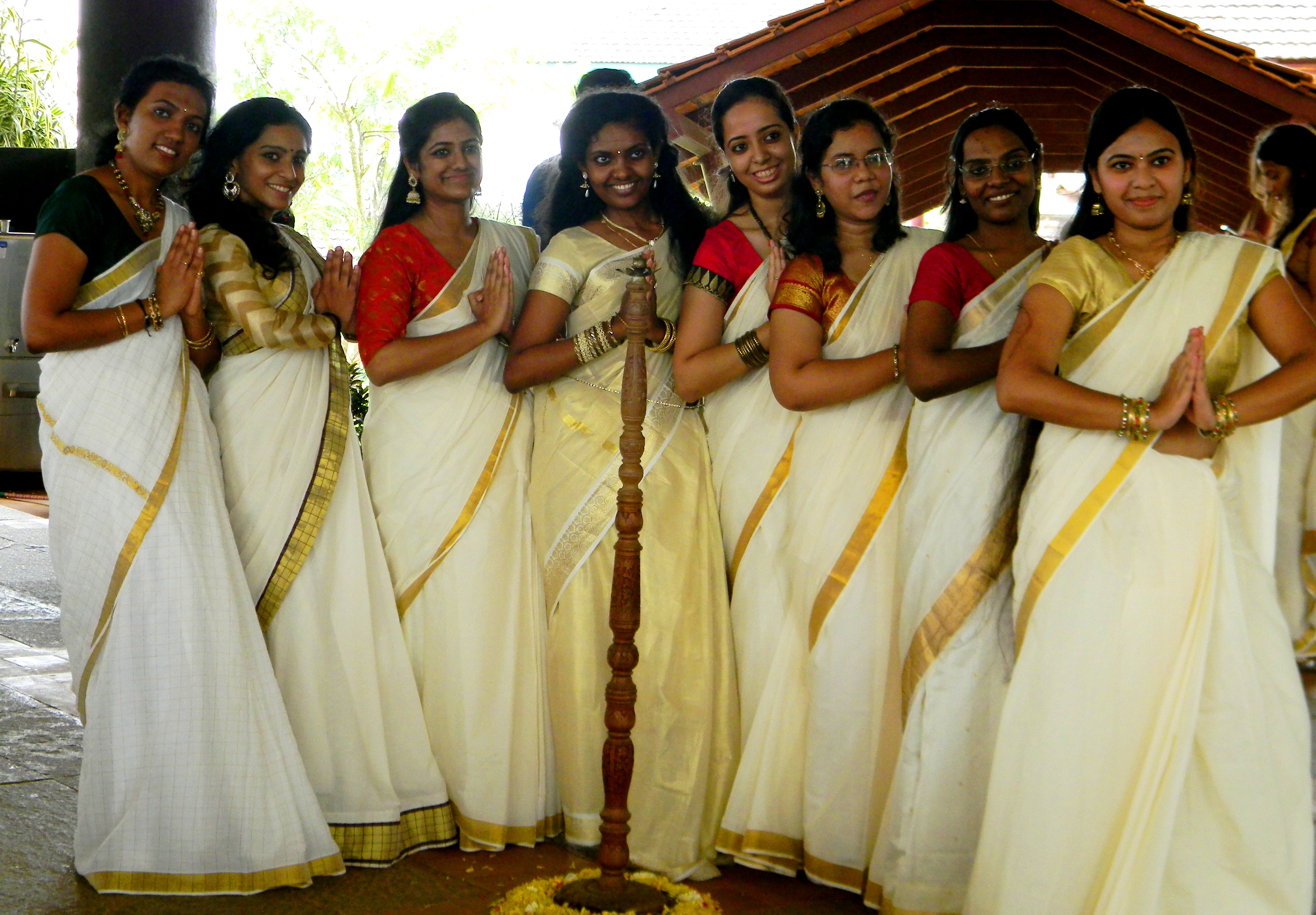 "Thiruvathira dance by the students" 
Such diverse celebrations remain an integral part of the institute and gives the students a chance to rejoice in every festivity irrespective of their religion or native states and builds up a home, nestled in the hills of Western Ghats, a home away from home.
Article written by Sohini Deb, Coordinator, Media Cell, IIM Kozhikode
Picture credits Arijit Halder, PGP18, IIM Kozhikode
Facebook – https://www.facebook.com/pages/IIM-Kozhikode/101851176539713
Twitter – https://twitter.com/IIMKozhikode
Official Blog – http://blog.iimklive.com/
For further details, contact us – media@iimk.ac.in