IIM Kozhikode – Experience It To Believe It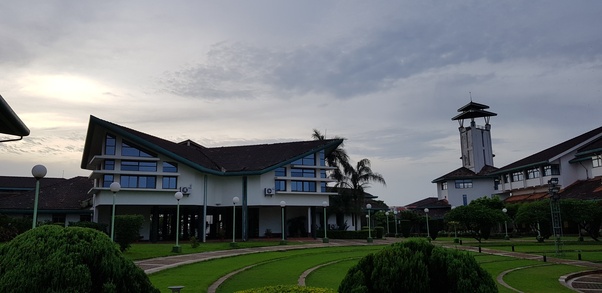 29th June, 2018 – How it all started
I had just woken up. It was already 10:30. My mom was shouting at me in the background, concerned what I was doing with my life. My father had already left for office. A boiling hot cup of coffee was right by my table. Typical day right?
So I take my phone out of charging and unlock it. My girlfriend had sent me Good morning messages before leaving for office. What a cutie. I see a mail from IIM Kozhikode and my heart starts beating faster. The last waitlist was going to be out and I knew I had a chance. I read the mail and leapt in joy. I had made it. I had managed to secure admission to one of India's best B-schools, IIM Kozhikode. It was finally happening!!
My journey to the Kampus
In the plane, a middle-aged uncle was sitting next to me. We smiled at each other. Soon, we started a conversation and he asked me about the purpose of my visit. I said I had been selected for the IIMK flagship PGP program and was travelling there for the first time. He looked at me, impressed and said something which will motivate me for a long, long time. He said " Oh, then I am talking to one of the brightest people of our country."
Entering IIM Kozhikode
Sometimes a week is enough to establish a connection and sometimes a lifetime also falls short. I walked in the campus a week back and it feels like this is where I belong.
The campus is absolutely breath-taking. I had already seen the pictures, but it looked even better in real. Situated between 2 hillocks, IIMK is a nature lover's paradise. It creates the perfect atmosphere to learn. From the Arjuna Path to a freaking amphitheatre (yes we have that too!!), we have it all! Not to forget the huge library and auditoriums. The cherry on top? Our every own Business Museum.
Living Conditions
As far as living conditions are concerned, they are really second to none. With AC rooms, and multiple hostel mess, utmost importance has been given to the student fraternity. There are also numerous snacks and tea stalls throughout the campus. They have been so particular, that ramps have been installed everywhere so that even physically challenged people face no issues. There are options of single rooms as well double rooms. However, the room is just used for sleeping!! Rest of the time, the entire campus is our home.
How to describe a typical day at IIMK? Well, I cannot. Because frankly, no day is typical.
From the first peaceful and exciting day to pulling an all-nighter in the first week itself, it has been awesome. The seniors have been extremely helpful, a legacy which IIMK is known for. The professors have made us feel at home and inspired us to work harder.
A usual day starts by 9 15. We have 4 lectures of 1 hour 15 minutes each. Taking breaks into account, we end up by 3 45-4. This is considering no extra lectures have been scheduled. Then comes the assignments, case studies, cultural events, some partying, Placecom tasks, phew!! Wait, it is 3 o clock already. WHATTT?
All my notions of "8 hours a day sleep is required to function properly" have been busted. I have not slept for more than 5 hours a single night and this is just the beginning.
(Chaar baj gaye hai lekin Kaam abhi baaki hai)
To sum up, I would just say –
4 hours of sleep.
3 cups of coffee.
2 tired eyes.
1 common goal – IIM Kozhikode.
Experience it to believe it 🙂
Akshaykumar Sirsalewala
Akshaykumar Sirsalewala is a Chartered Accountant and has cleared all levels of CFA and FRM. He is currently a student of IIM Kozhikode 2018-2020 batch, where he is pursuing MBA finance. When he is not studying, he is either guiding young minds or writing on Quora for CA aspirants.