IIM Raipur – Celebrating And Having Fun Together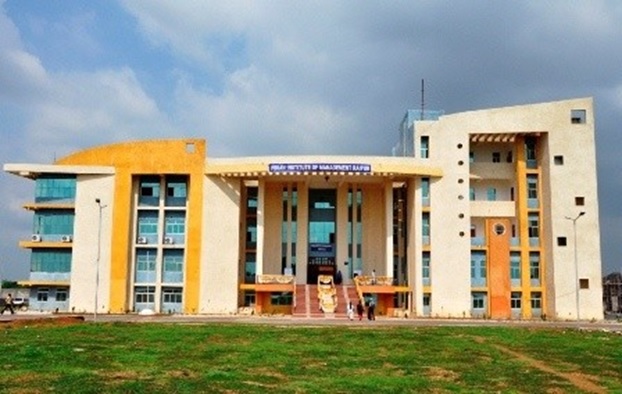 Having multiple new IIMs calls, researching on every one of them, writing down pros & cons, discussing with family and friends. Choosing a college is a long process for sure. And I chose IIM Raipur over all the other new IIMs call I had. But that feeling when you finally face it becoming reality is amazing.
My first time at IIM RAIPUR was during registration process. I was all prepared with my stuff and to start my new IIM life. I was so excited about becoming a part of an institute of national importance, but also had mixed feelings on seeing the campus.
Currently IIM Raipur operates from the Government Engineering College Campus, Raipur. Also very soon we will be shifting to our new permanent campus in Naya Raipur. The new campus is a state-of-the-art campus presenting a blissful mix of modern architecture, culture & heritage of Chhattisgarh and is almost ready to serve us.
Here at IIM Raipur (temporary campus) practically everything you could need in an IIM is available in a single building, be it hostel, mess, laundry or classrooms. And it is a matter of few months only. Initially we were all waiting to shift to the new campus but after living here we realized that quality of institutes is far more important than the infrastructure, which also is adequate for now.
Hence my campus is very unique. Having everything around the corner makes hectic IIM life easier. Management is an art and an artist should be able to paint his canvas with any color available.
Managing everything from academics to co-curriculum, health to social life within limited space has taught me lot about micromanaging my life both at the personal & social platform.
And the best part of my campus is the life after classes, because due to space-constraints you will find everyone near you, your batch mates as well as seniors. You do activities together, you celebrate together and you have fun together.
Which ABG company would you want to work for and why?
I would like to work for Grasim industries in Aditya Birla Group as it is a name that is recognized by the whole world. Textiles industry contributes to 15% of the group turnover. Grasim is the world's largest producer of viscose rayon fiber with about 24% market share. I am interested to work in operation department and would love to understand how it functions and would like to learn contribute my skills for the betterment of industry.
–Garvika Bansal is a First Year Student at IIM Raipur