IIM Raipur Had One Of The Largest Contingent In The Indian Youth Delegation To China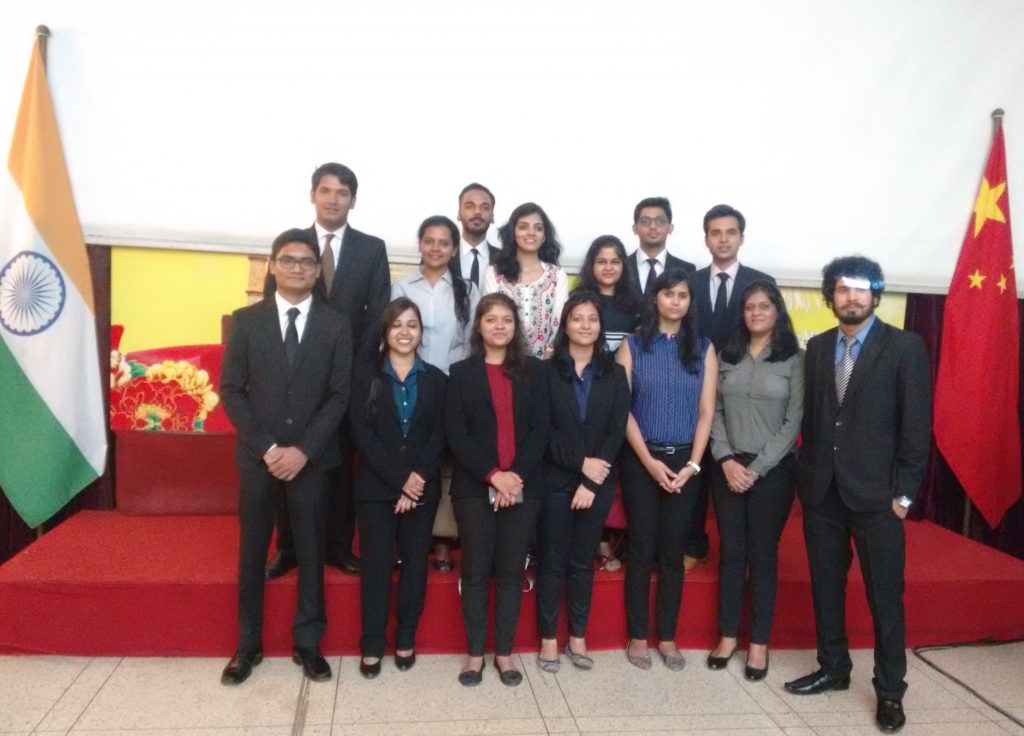 17 students of IIM Raipur were part of the Indian Youth Delegation to China. The delegation visited major cities, cultural and historic centres of China from 17th to 24th June, 2016. The delegation was part of the annual initiative by Ministry of Youth and Sports Affairs, Government of India to send 200 youths to China. The main purpose of the visit being to promote mutual understanding of values and culture among the youth and to develop better relations between India and Peoples Republic of China.
The delegation comprised of students from all over the country including from IIM Ahmedabad, Kozhikode and Trichy, with IIM Raipur having one of the largest representation among the selected delegation.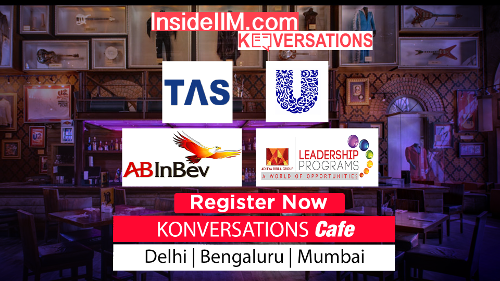 The students of IIM Raipur toured in two groups, with one group of eight visiting Beijing, the capital city of China; Xi'an, Nanjing and Shanghai. The other group of nine visited Beijing, Chengdu, Guilin and Guangzhou. The groups visited historical place like The Great Wall of China, The Forbidden City, The Terracotta Warrior Army and Dayan Pagoda; and educational places like Beijing Sports University, Urban planning museum and Chanba ecological district among many.
The tour focussed on showcasing the cultural as well as developmental growth of China. Through visit to various urban planning museum and ecological districts, the students were made aware about reason behind rapid infrastructural and commercial development. The students also visited universities to get a first-hand experience of the educational system and infrastructure in the country. A special session on Belt and Road Initiative, popularly known as Silk Road initiative was also held, where it's historical and commercial significance were explained. The presentation of traditional dance forms and cultural exchanges helped in better understanding of the Chinese culture. The students also experienced travel in Bullet train that is going to be implemented very soon in India.
Here are some of the students of IIM Raipur describing their experiences and learning from visit to China.
Aditya Pratap, PGP 2nd Year, IIM Raipur
The trip was a very informative one for me with respect to learning how a nation has reached the peak of development without a common knowledge of English. The trip was a mix of appreciating the engineering and architectural development of traditional China by visiting to historical monuments, and that of modern urban planning and infrastructure in Beijing, Shanghai and Xi'an, which has been developed to cater logistics need in China as an inland port city. The important lesson to draw from China is that they have focussed on developing the facilities that directly affect their manufacturing and exports based economy, which is seamless road and rail infrastructure, dedicated large financial districts and faster decision making process. Our country being an agrarian economy needs to focus, with identical vigour, in agriculture technology development, complete support in supply chain from storage of produce to their selling and seamless logistics infrastructure.
Chinese youth are very hard working and with complete support of governmental infrastructure they are committed to their goal be it in academics, sports or music, from a very young age.
I would like to thank the Government of India for giving me the opportunity to explore China and present a clear picture of it.
Lakshmi Prasanna, PGP 2nd Year, IIM Raipur
From the strangers with similar intentions to the friends with noticeable differences; from the  shining early mornings to the glittering late nights; from the 6AM Breakfasts to the 6PM Banquets; from India Gate to Great Wall of China – the overall Indian Youth Delegation to China program never failed to inspire me.
In 8 days we covered 4 important cities of China – Beijing, Xi'an, Nanjing and Shanghai. Each and every city got its own beauty, advanced infrastructure and vivacious culture. The good people always bring out the good in people and may be this was the reason why I always felt good while interacting with them. The Universities (Beijing Sport University, International Law University), the Museums (Terracotta Warriors, Urban Planning Museum, Nanjing Massacre Memorial Hall) and the Historical places (The Great Wall of China, Forbidden city, Dayan pagoda) left me with a lot of experiences and new thoughts.  The overall trip enhanced my perception towards sports and urban development.
Finally, I want to say Xièxiè (thank you) to China for giving me a life time experience and thanks to IIM Raipur and Ministry of Youth Affairs & Sports for providing me with such a great opportunity.
Isha Tayal, PGP 2nd Year, IIM Raipur
An Experience, never to be forgotten. The Indian Youth Exchange Program to China introduced me to a country which perhaps otherwise no planned trip could. The hospitality extended to the delegation by the Government of India and the Government of People's Republic of China was overwhelming.
The journey began with a send-off banquet hosted by Chinese embassy in New Delhi and a warm welcome by Indian embassy in Beijing, China. It was followed by an enriching exploration across four cities of Beijing, Chengdu, Guilin and Guangzhou. Each city had a unique feat to offer. From the Great Wall of China in Beijing, to the amazing Karst topography across Li river in Guilin, every place left us awestruck with its beauty, be it natural or magnificently man-made. Visit to the Chengdu Research Base of Giant Panda Breeding that houses 80% of global giant panda population was a personal favourite. Interaction with students and professors in various universities, visits to factories and companies, innovation centre and incubators focused on multi-faceted approaches to learning and development.
The program offered an opportunity to explore the synergy between India and China which strengthens my belief on INCH TOWARDS MILES. Above all, the newly developed outlook and exposure through exchange of culture, ideas and values resulted in an overarching exchange experience and new lifelong friendships.
Shreya Agarwal, PGP 2nd Year, IIM Raipur
Youth delegate to China – an opportunity not to be missed. The purpose behind the visit to China is to understand the Chinese people, culture, tradition and art form, and strengthen friendly relationship with the neighbouring Country. This was aptly fulfilled by the delegation which comprised of young professionals, students, scholars, athletes, artists and representatives from civil society organizations and political parties. I am thankful to the Ministry of Youth Affairs and Sports and IIM Raipur for giving me this golden opportunity to represent my Nation.
The memorable 9 days trip to China started from the IGI Airport, New Delhi and spanned to Beijing, Chengdu, Guilin and Guangzhou. The lavish welcome dinner hosted by the Indian Embassy in Beijing, the stay and travel arrangements, places to visit and the helping nature of the Chinese student volunteers was highly appreciable. The main highlight of the trip was the Cruise on the Li River in Guilin which captured its magnificent beauty and picturesque view. The industrial visits ensured learning about the Startup Ecosystem in China and how we could implement those in our own Country. This short trip became an unforgettable journey with friends owing to the cuteness of Pandas, the fun in teaching Hindi phrases to Chinese volunteers, the hassles of bargaining in English on the streets of Guangzhou and learning the not so difficult Chinese Calligraphy.
This trip gave me an opportunity to observe the Chinese people and culture very closely and I can surely say that they are very similar to my Motherland.
Mohit Jethi, PGP 2nd Year, IIM Raipur
An unexpected opportunity to represent India as a delegate to China knocked my door (my mail box) when I received a mail form Ministry of Youth Affairs and Sports about my selection. The "Wow" feeling was amplified upon realization that I was selected out of 1.3 billion people to represent India as a Youth delegate to China? The next big thing for me was, "It's my first foreign trip, and it starts bang on from China and would cover 4 places there!"
The 200 membered delegation had a total of 17 representatives from IIM Raipur which accounted for 8.5%, that's something to take a pride for the institute and its students. The visits were memorable, be it to the grand 'Great Wall of China', popular Panda base Chengdu, scenic Guilin –a prefecture level city or the bullet train ride from to Guangzhou covering approximately 500 km in 2 hours.
The overall experience was highly enriching and culturally stimulating as it provided deep insights about our Asian Counterpart. Also, this gave me an opportunity to build new relationship and friends.
This trip to China will be cherished throughout my life and will be very close to my heart forever. Whenever I recall this trip, I take pride in saying that' I represented India as a Youth Delegate to China'.