IIM Raipur – Naya Raipur, A New-Age Town

It was one of the most rewarding and indescribable feelings in the world I experienced when I received a call from IIM Raipur. That is the moment I will cherish all my life.
Being an engineering graduate the thought of getting into MBA never floated in my mind. I am an electronics engineer so coding was never my cup of tea. But I thought of giving a try and learn and I entered the IT sector. As the time passed it was difficult for me to sustain with lack of substantial knowledge and interest. It was then the thought of pursuing MBA got to my mind, that this is the career path where my interest lies. The decision was made and I started preparations for the same with the due continuation of my job.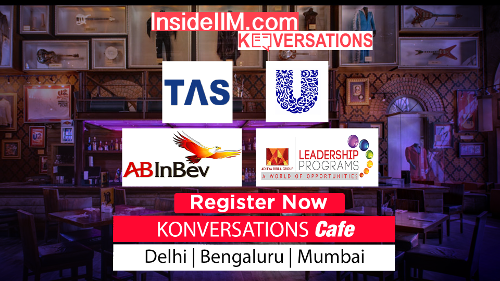 This was probably the most difficult and best decision of my life. I gave the CAT exam, got the results and was shortlisted for many premium MBA institutes. Amongst all, I had to choose the best, and the research on the same started. Ongoing through the curriculum of all the institutes IIM Raipur's was the best one since it follows Harvard case study approach. The strength of any institute lies in its faculty, and at IIM Raipur experienced faculty is served to attain maximum gain of knowledge. Also, the key factor which I took into consideration was International academic collaboration and student exchange programme which is best amongst all premium institutes at IIM Raipur. With academic excellence IIM Raipur also believes in the overall personality development of an individual and many events taking this into consideration are organised like – Marketing Fest (Samarth) , AdZynga (The Ad War event of Mantra), Kartavya (CSR activities), OPEP (Operational events), EQUINOX (cultural event) and many as these. Placements as we all know also plays a major role in the selection process of apt campus and thus I was also considerate about the same. And not to my surprise it was excellent. And a considerate number of companies came for the recruitment process from the diverse functional background like Sales and Marketing, Operations and IT, Finance, Consulting and General Management, Human Resource. Also, the new campus of IIM Raipur constructed is situated at the Naya Raipur-A New Age Town, and we will be shifted soon, another reason to add to the choice I made.
Thus this is how IIM Raipur choose me above all MBA aspirants and I made the decision to be a part of such a premium institute.
Which ABG company would you want to work for and why?
The one company of which I would like to be a part is Aditya Birla Retail Limited. ABRL is the fourth largest supermarket chain in the country after Future Group, Reliance Retail and D-Mart. It operates two different store formats – Supermarket and Hypermarket under the brand more. It has about 590 supermarkets and 23 hypermarkets around the country. To be part of such an esteemed organisation would add much difference to my profile and help me to have substantial growth in my career ahead.
Thus great career opportunities and good organization culture are the factors which are driving me to make Aditya Birla Retail Limited as my career choice.
Manjiri Ajane is a first-year student at IIM Raipur.