IIM Raipur – One Roof, One Family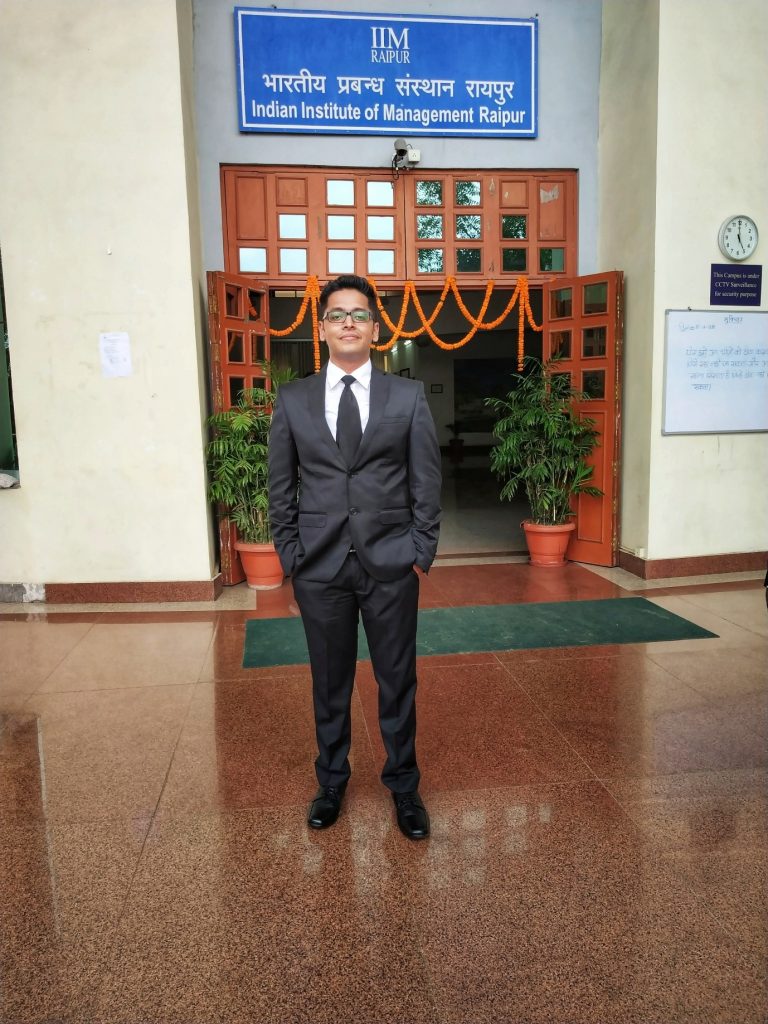 The infrastructure of a college plays a vital role it is said. IIM Raipur seems to have proven this statement wrong. I am Rakesh Kumar Nayak, a 2018-20 batch student at IIM Raipur writing this article after completing 2 weeks at IIM Raipur. All my initial concerns & comprehensions were laid to rest after I spent a few days on this campus. Life at IIM Raipur is all about making the best out of whatever limited resources we have and the students at IIM Raipur seem to have excelled at it.
IIM Raipur main building is always buzzing with activity 24×7. It is one big family at IIM Raipur living, studying, chilling under one roof. There are numerous club activities, sessions, case study discussions, jamming sessions, badminton, and cricket matches happening at the same time after classes. All of this has developed a new culture between the students of IIM Raipur which is hard to get. A culture which would stay with the batch even after we move to the new campus and this campus will be missed but memories would remain.
All festivals are celebrated with grandeur and enthusiasm at this institute. For our new batch, the first festival to be celebrated was Eid which was organized with great pomp and show. It was a great bonding experience for us new batch mates. Having hostel, mess, and classrooms in one single building have helped everyone to utilize their time in the best possible way. Another major benefit of a single building is that it has helped a lot in networking. I get the opportunity to make new friends and network with seniors every day.
Which ABG Company I would like to work for and why?
Given a chance to work for a company in Aditya Birla Group I would love to work for Idea Cellular. India's Telecom sector is growing by leaps and bounds and it is expected to grow at a much faster pace in the coming years. With the Government of India's focus on Digital India, rapid development in technologies in Telecom sector and India's increasing mobile broadband population, I am sure that lots of disruptions are going to happen in this sector. Idea cellular would give me the opportunity to be a part of this digital revolution.
Rakesh Kumar Nayak is a first year student at IIM Raipur.