IIM Raipur Is Unique In Its Own Way

IIM Raipur is unique in its own way. Be it the number of institutes in the same campus or the all in one campus or the formal dress code for regular classes.
Being a student, staying up late at night to complete your work and waking up late in the morning is a usual thing in an MBA life. But missing the classes due to them being late and losing a grade because of the lack of attendance is not what everyone wants. While in other institutes it takes you either a half km walk from the classroom or half hour bus journey to reach the institute from the hostel. Whereas in IIM Raipur even if you wake up 15 minutes prior to class, you can gear up, have your breakfast and be in class on time every time as the classroom, mess, and hostels are in the same building block which will make your life much better.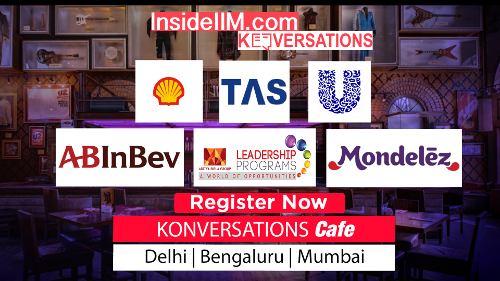 On the other hand, there are three institutes IIT Bhilai, IIM Raipur and GEC Raipur all on the same campus. They are functioning well without causing any problem or hindrance in academic activity to any of the institutes. Whenever any activity is conducted and we expect a good crowd to participate.
Which ABG company would you like to work for and why?
I would like to work with Aditya Birla Fashion and Retail Limited. as it is India's No 1 fashion lifestyle entity and possessing brand equity unlike any other, it is not only the best career choice but also an interesting field of work, especially for a Marketing Enthusiast interested in Fashion and Retail. With the advent of digital marketing and the changing retail landscape, a job in this business would provide a great learning opportunity towards marketing methods. Moreover, it would provide an understanding of premium branding as well as targeting the niche segment in a sector with ever-changing needs.
Sagarika Agarwal – is a first-year student at IIM Raipur.