IIM Ranchi: In Manjunath's Honor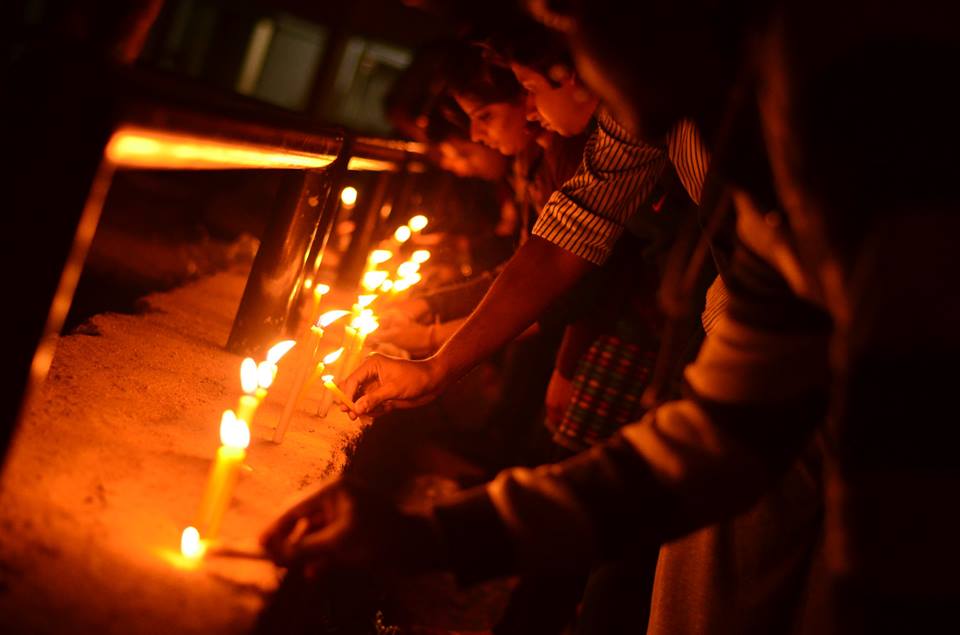 ManjunathShanmugam, an IIML alumnus and an IOCL Sales Manager, was murdered on 19th November 2005 at Lakhimpur Khiri, UP as he refused to take bribes and ignored threats to fight adulteration. In his memory the ManjunathShanmugam Trust (MST), an international corporate community, was created to improve governance in Indian public life.
Yesterday wasManjunath's tenth dead anniversary and a candle light march was being organized at various B-schools across India in his memory.
The playground in Khelgaon hostel of IIM Ranchi was filled with students with candles in their hands and respect in their hearts, for the person who even sacrificed his life to fight evil forces for the country. A one minute silence was observed and National Anthem was sung by the students in his memory.
I commit to lead a life of Integrity!
This pledge was also taken by the students to honor the values Manjunath stood for.
Success Will Come and Go, but Integrity Is Forever. With this thought in mind the students dispersed and promised themselves to abide by the pledge and to carry on the values that righteous man stood for.