Uncategorized
IIM Ranchi wins NASSCOM Education Summit Business Plan Competition 2014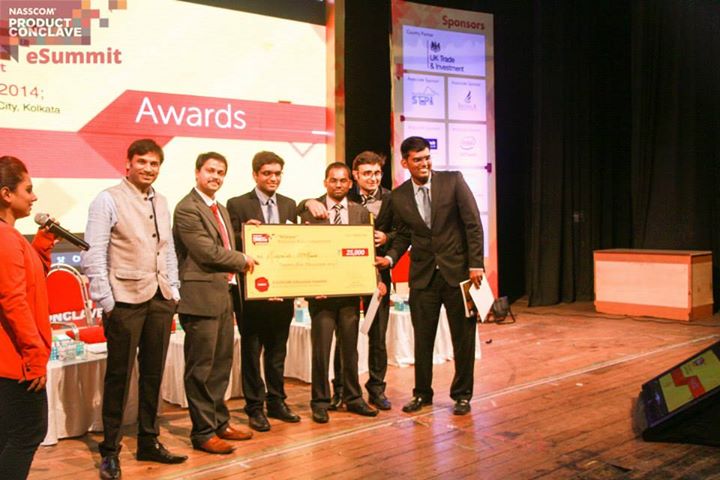 The annual Nasscom Business Plan Competition, held on 18th July, 2014 at EZCC, Salt Lake City, Kolkata, has been won by four Students from the Indian Institute of Management Ranchi (IIM-R). The NASSCOM eSummit is aimed at creating a platform for students to engage with thought leaders from across the country. The Business Plan Competition gave students from b-schools across India an opportunity to showcase their ideas to forward their interest in entrepreneurship.
Four students from the PGDM 2013-15 batch of IIM Ranchi namely Kishore Vellanki, Shashidhar Boga, Saneeth Bangaru and Kanav Sharma were declared the national winners of the competition. Team 'Rickshawale' as they are called were ecstatic at their victory. "We feel that entrepreneurship should enable and empower the people. It was with this in mind that we came up with a plan of empowering the rickshaw pullers in India with electronic rickshaws".
Speaking about the details of their business plan, Shashidhar Boga said, "The plight of rickshaw pullers in India is quite sad. So, we felt that by helping them replace their normal rickshaws with electronic rickshaws, we would enable them to gain their livelihood much easier than before. However, we would also have to empower them by providing them value added services, and the capability of educating their children in the long run. There are also several Government schemes meant for their benefit; we need to create awareness amongst them about these schemes. Everyone is part of a society and we need to ensure that everyone feels a part of society".
IIM Ranchi came first in the competition against teams from IIM Calcutta, XLRI Jamshedpur, B.P. Poddar Institute of Management Technology and Camellia Institute of Technology. Saneeth Bangaru said, "We initially had to submit an executive summary of the details of our venture online, along with the financials and our propositions. Ten semi-finalists were shortlisted from all the entries on July 8th. The semi-finals and finals were held at the summit itself, on July 17th and 18th respectively." Talking about this achievement and his experience, Saneeth added, "It was a good experience to be involved in developing a proper business plan for a venture. It is primarily by getting involved in cases such as these that you gain a proper understanding of business, an understanding which will always stay with you."